Are you familiar with the plus size label, Rum and Coke? Well, if you are a fan of Nakimuli, then the chances of knowing and seeing her items are high. Rum and Coke is not for the shy either… NOPE. You see, Coco, the designer behind Rum and Coke started her designer dreams under the Nakimuli label and last year, ventured out on her own.
But fashion wasn't always her dream- after starting a career in finance and not loving her options, she decided to make her own clothes and this Rum and Coke Holiday Collection is a great place to introduce you to the designer and the label- because… hello!
The Rum + Coke woman stands out in the crowd with elegance and style.
For this holiday collection, Coco was inspired by The Emerald City from the Wiz! And you know what? I am here for all of that.
I mean, it does take a confident woman to make a statement in green- "you got to be seen!"
Well, let me share with you the Rum and Coke Holiday Collection and then let us talk about it!
Rum and Coke Holiday Collection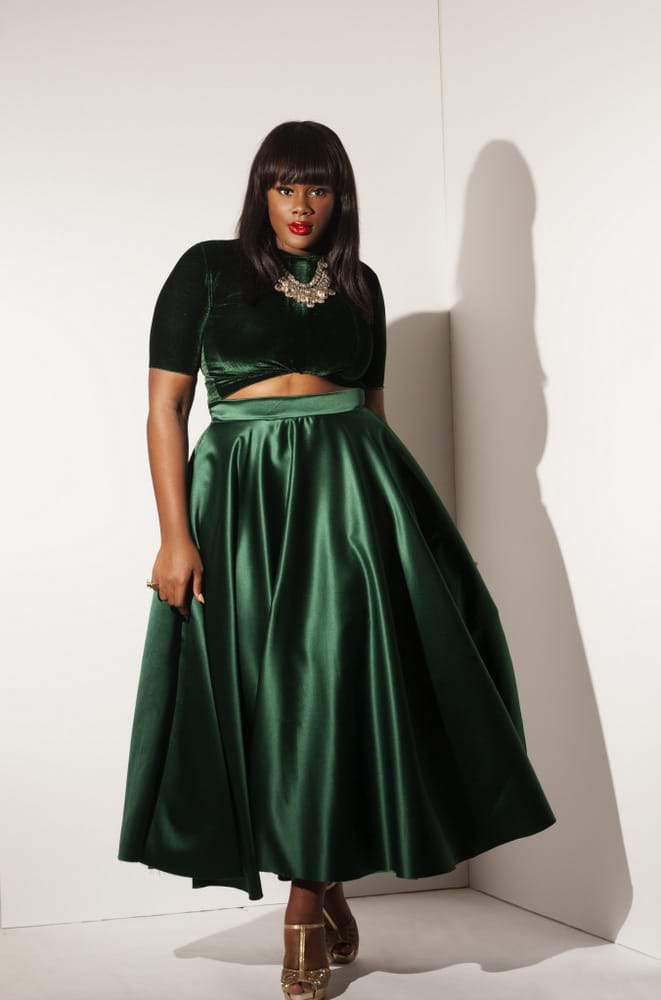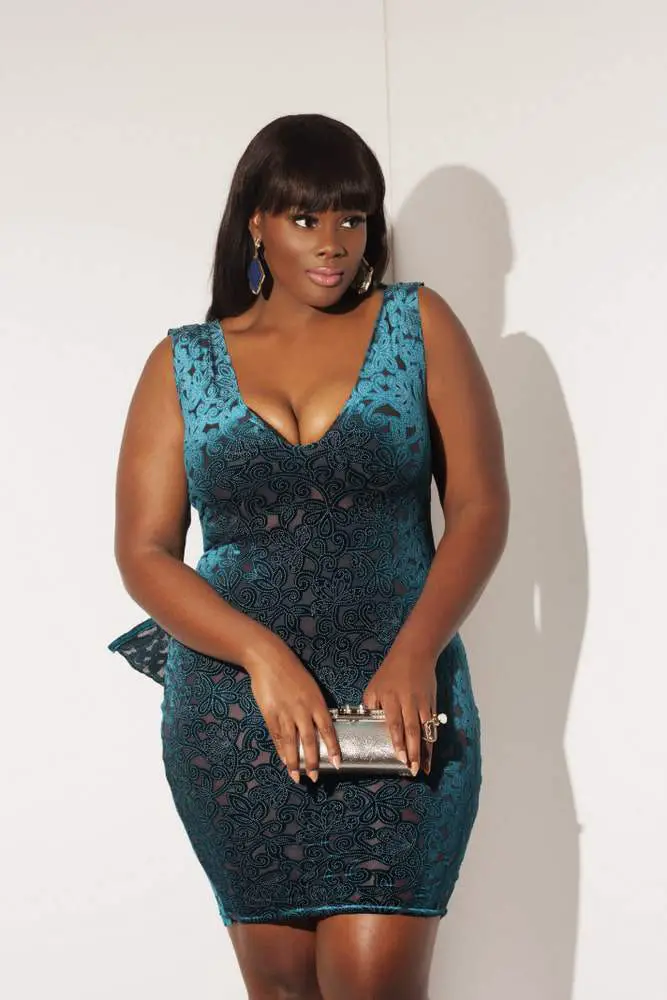 !!! You see what I mean? Girl.
I am here for all of this leg and thigh meat. MMhmm. HEYYY BOO. Since Rum and Coke is still fairly new to me, I had to share a bit that Coco shared about the Rum and Coke woman, the mission, and more!
"Woman are constantly bombarded with messages that highlight their "inadequacies" or "flaws" and I have made it my personal mission to replace these messages of self-loathing with messages of self-love and empowerment. I truly believe that women should feel confident and beautiful every time we get dressed."
You can shop the collection NOW, at ShopRumandCoke.com
"If one of my garments makes you smile, walk taller & love yourself a little more than I am on the right track. "
Currently, you can shop the collection in sizes 2-24 and THEY DO SHIP Internationally! Woot!
Which items can you see yourself rocking out in? Are you enchanted with this green? I know that I am!!!