Hey girls! Who loves finding new places to shop? I know I do! Every week we give you a new designer or brand with our You Oughta Know series. Last week we introduced you to International plus size brand Mat Fashion. This time around we're spotlighting 5 emerging plus size brands to watch!
It's always amazing to find and learn about new places to shop! If you are like me, you want and need a variety of places to shop to fill your closet with a variety of styles and pieces. I mean, we don't want to limit ourselves to just three stores, right?!
So get ready to add a few of these 5 emerging plus size brands to your growing list of places to shop! You'll thank us later!
Switch Up Your Shopping Experience with These 5 Emerging Plus Size Brands to Watch!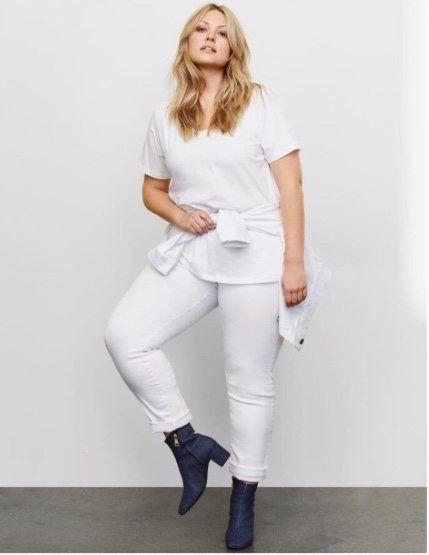 Zizzi has been killing the scene in curvy fashion since 2000. They are truly motivated by their consumers and their needs. Zizzi is always focused on the personality of the next generation of curvy women. They are very aware that us curvy fashionistas are and want to always be in style, that we are proud of our figure, and of course we want beautiful and curvy killer outfits. At Zizzi they are in constantly updating themselves on upcoming trends and mixing it with knowledge of fit and materials that accentuate female curves. With more than 120 concept stores and 1000 retailers, they are on their way to conquer northern Europe.
Founded by stylist Jazmin Lee, Plus Equals sells hand-picked vintage and reworked clothing in sizes 14-26, for every curvaceous shopper who's tired of what's out there right now. And now, a newly released designer range of handmade items sizes 14-42 & made to measure! So if you are tired of seeing the same thing in all stores, jump out of the box and bring something vintage back to the light and strut it out. Plus Equals is the online destination for curvy girls with a love of color and pop culture. So why wait if you want something unique or custom made they've got you!!
Mei Smith speaks to the woman who wears a 12+, wants to build her wardrobe with minimal, quality pieces, and wishes ultimately to wear the same designer pieces her friends of "standard sizes" wear. Our generation is currently the most diverse generation and fashion has always represented specific periods in history. It is time fashion puts diversity at the forefront. So if you like good quality, minimalistic pieces this is the place for you. Founded by Ayanna Wu Celestin, knowing how important diversity is, you will see it really involved into her collections!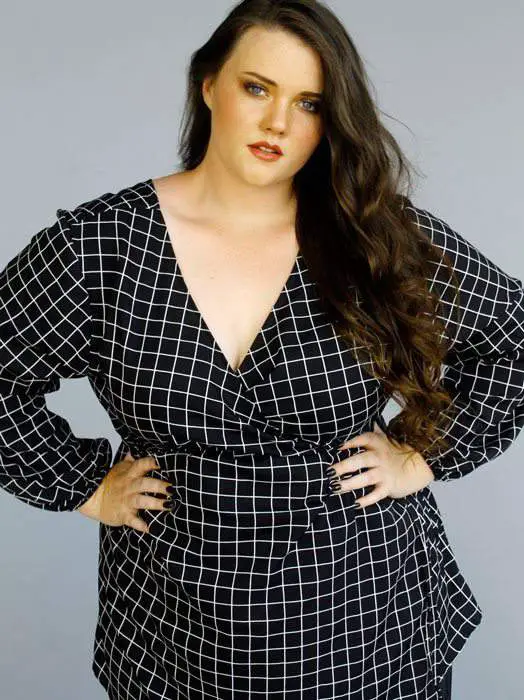 Hope & Harvest has been named one of the top plus size labels in the world. It brings a new and eye catching approach to the Plus Size Fashion Industry. It is a young and modern label inspired by todays' top fashion trends and styles for women in sizes 12 to 26. They are always on trend and always looking to reach new consumers. You can find them locally and internationally so there is no excuse to look fabulous!
At Coverstory, we believe in our brands. They believe that chic extends over a size 12; as it should be! They are committed to offer us stylish options of all sizes, race, sexual orientation and gender orientation. Everyone deserves to feel stylish and to express beauty in their own way. We partner with brands that share the same point of view and together they celebrate you! They are very contemporary and have great classic looks in which you can never go wrong. So they are just a click away, what are you waiting for?!
Sooo, what do you think? Which of these brands and stores could you see yourself shopping at? It's never a bad idea to add something new to your wardrobe or or a new place to shop to your arsenal and show yourself some love!
Make sure to check out these emerging brands and if you know of or shop at any other emerging brands let us know so we can feature them! After all we are the resource destination for all things plus size!
Until next time, hit the comments to tell us your thoughts and remember to share this with your girlfriends!