Can you believe we've only got 11 days left of 2013?!? This year has flown by so fast!! In the midst of all of the holiday madness (shopping, gifting, sales, tasty holiday treats and sips, and so much more), I find this time of year so satisfying. It's honestly so pretty, with so much care put into the way everything is decorated for winter and the upcoming holiday festivities. Even though there is no sign of snow down here in Florida, it's still chilly (finally!), and throwing on my favorite jacket is now an awesome option.
Jackets are such a great piece to an outfit. They can accessorize a look, complete the look, or be just a piece of the overall outfit puzzle we aim to create. With the plethora of different types of jackets there are available, it's easy to have a closet full of your favorites. My favorites would have to be the moto jacket, bomber jacket, a trusty trench, and a piece of vintage gold. This week, we've got a great round up of our five favorite looks featuring the item of discussion: jackets. Keep reading to see which looks we are loving this week, and the awesome variety of jacket fabulousness these ladies are rocking.  Be sure to check out these ladies' blogs, you can find their links are directly ABOVE their photo!
This week's plus size styles we love is back with a new theme: Jackets.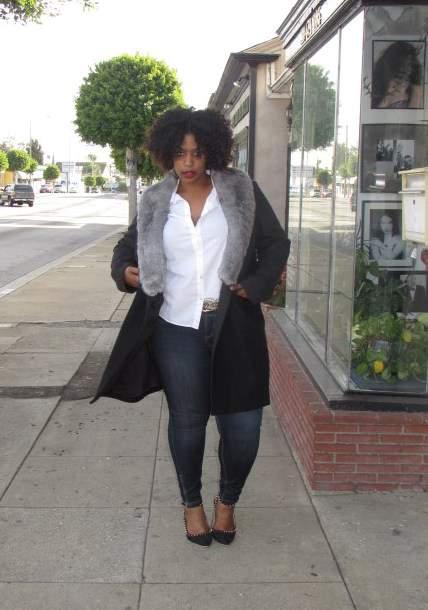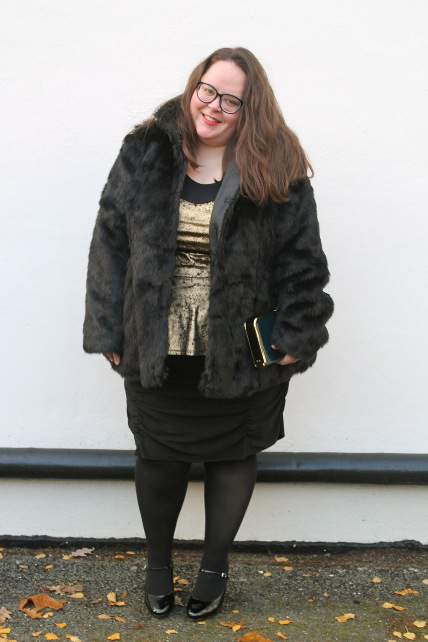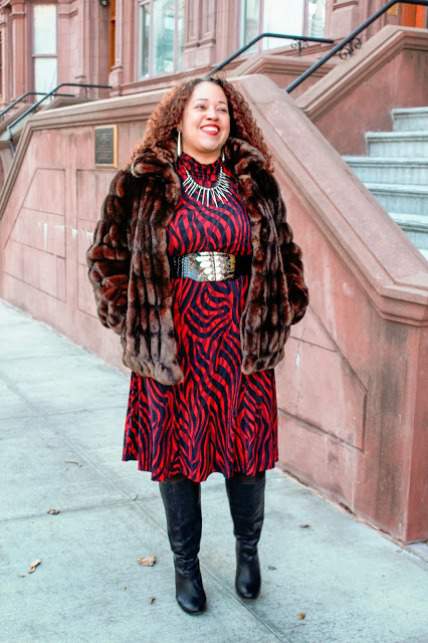 Kirstin Marie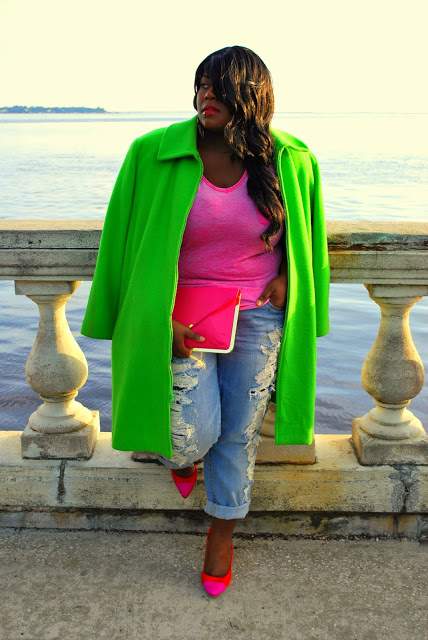 Next week's theme is a round up of each Five Looks We Love theme we've featured in 2013!
Check back with us next week, and see which looks we featured this year, as well as the new theme for January 2014!!
Do you want to be featured in Five Looks We Love? Submit your photo, along with your name & blog url (if you have one) to [email protected] by Wednesday of each week,  OR tag your photo on Instagram (are you following @mariedenee & @kirstinmarie??), Facebook, or Twitter with #TCFStyle for your chance to be featured! We'd love to have you, and look forward to checking out your photos!
Do you have a favorite from this week's round up of looks?? Let us know! Leave a comment below telling us which one is your favorite.