We hope you enjoyed learning more about Jersey Girl Maya of Pink Caboodle last week. This week, we head up to Canada to bring you Assa of My Curves and Curls.  Assa is a style, lifestyle, and travel blogger. This mother of two hopes to inspire other women to love their bodies and to embrace their personal styles.  She is a plus size blogger YOU NEED TO KNOW!!!
Meet Assa of My Curves and Curls!!
Blog:  www.mycurvesandcurls.com
Age:  35
Height:  5'11"
Location:  Toronto
How long have you been blogging?
I started my first blog in 2008 and the current one in 2012.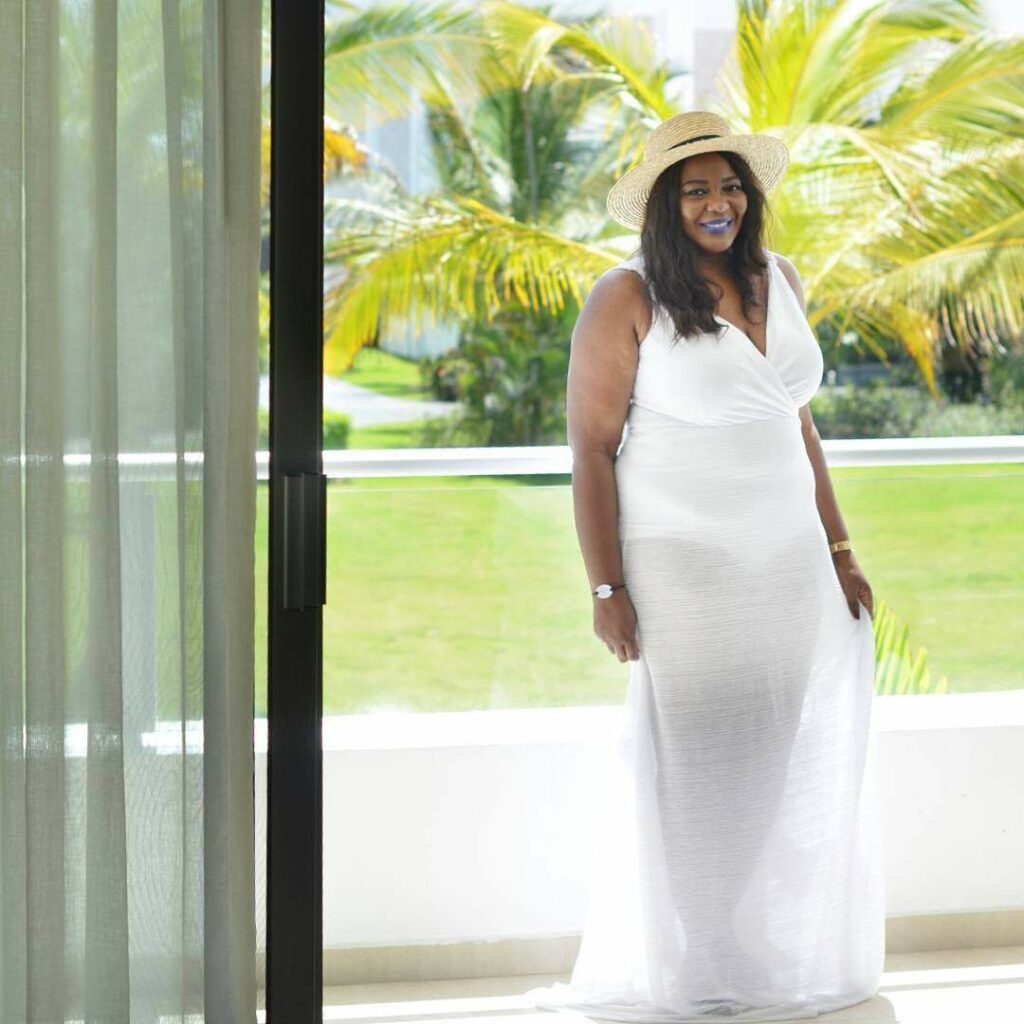 What or who inspired you to become a fashion blogger? What led you to it? 
I was not inspired by anyone per se, but I become a fashion blogger because of my love of fashion. Just like many women out there, I have always loved dressing up and trying new things. I started my blog as a means to connect with other like-minded people around the world and also to document my own style evolution.
Your Evolution
Do you blog full-time, for fun, as a hobby? Share your evolution!
Yes, I do blog full time. I could write a whole chapter about my evolution, but I will try to keep it short. When I first started blogging, I had no idea that it could turn into something profitable in the future. It was all for fun. As years went by and brands started reaching out slowly, then I knew that with a lot of work I could turn this into a business. Even though it's rewarding to work for yourself, it also comes with a lot of challenges. Blogging full time does not mean that the struggles have ended but it means you have to push even harder.
What is your favorite asset? Your legs, arms, waist? How do you play that up?
I love everything about myself. Granted, there are days when I look at myself and wish I had better arms or a smaller waist, but it's all part of the journey.  With that being said, I think I love my smile, and it has become a bit of a trademark as it's hard to find photos of me without my teeth all hanging haha!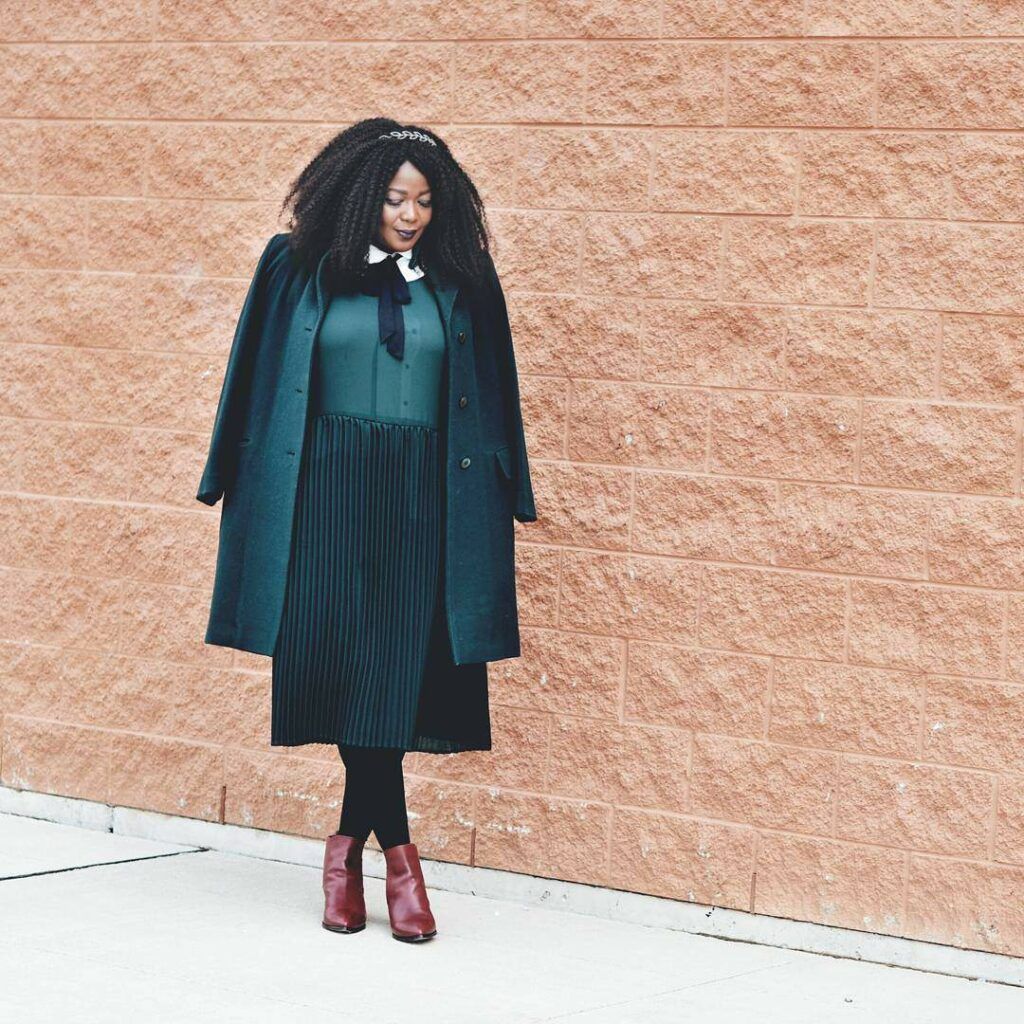 What are the challenges, if any, you face regarding being plus size?
The plus size industry has dramatically changed within the last 10 years.  We have so many options now when it comes to fashion. With that being said, it's still a challenge to walk into any store and find the size and fit you are looking for.
THE FAVES
What's your favorite thing about being plus size?
I am not sure if it has to do with being plus size but being able to inspire other women around the world that it is okay to love yourself no matter your shape or size is an amazing feeling.  We should stop seeing ourselves as plus size, petite, tall and see ourselves human being. We are smart, we are elegant, we have stamina, we are beautiful and we are human.
What's your favorite thing about being a blogger?
Without any hesitation, connecting with my readers and followers.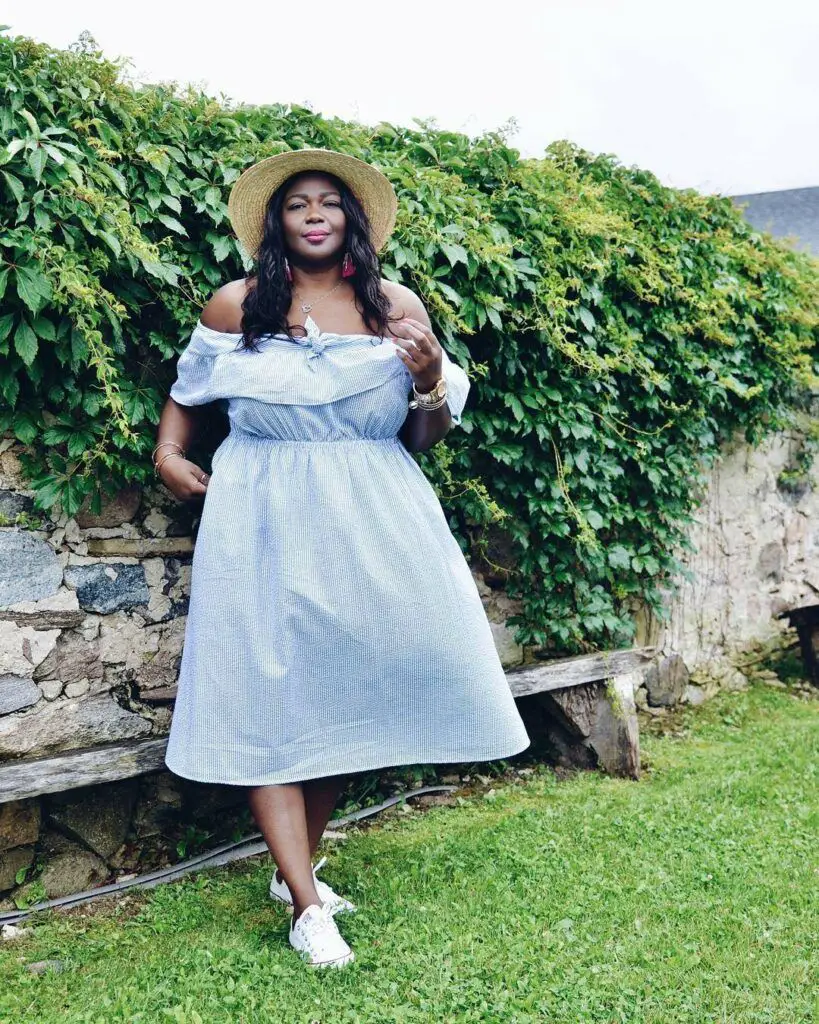 Who/what are your favorite designers/brands?
This is a hard one!  There are so many out there, but at the moment I will have to go with ELOQUII only because they really changed the dynamic. The clothing and styling are always on point.
Who are you?
Describe your personal style.
My style is always changing. Currently, I would say classic and feminine.
Which bloggers inspire you? Plus or straight size! Any bloggers currently on your radar?
I absolutely adore Asiyami Gold and SimplyCyn. Two women that have amazing styles.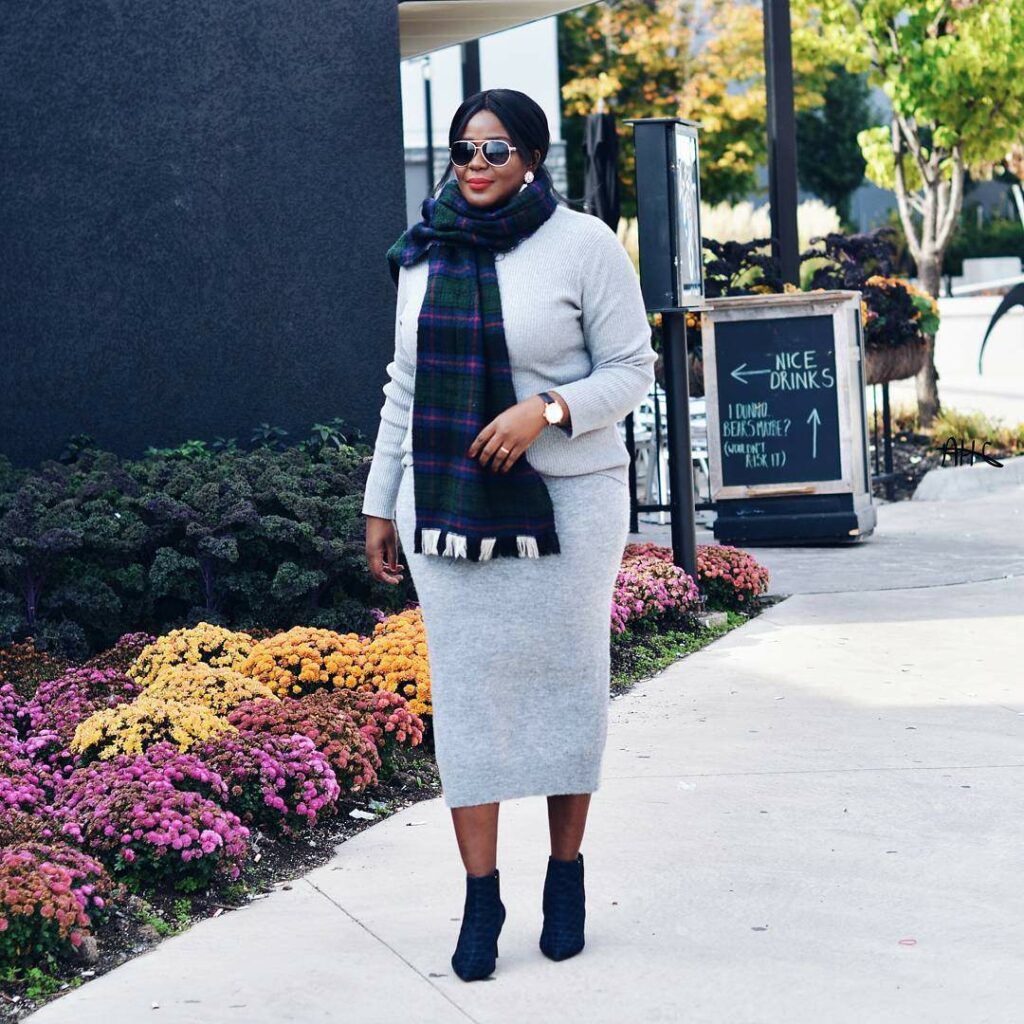 What do you think about where plus size fashion is today versus a few years back?
We have come a long way thanks to all the amazing bloggers and body positive activists out there. Now people know that being plus size does not make you a second-class citizen. We are human and we can be anything we want. The size is just what you see, what matters is the personality and what that person can offer.
Extras
Are you working on anything or have anything to share?
Yes, I am working on a few projects here and there. I will be happy to share when the time comes.
Anything else you want The Curvy Fashionista's readers to know?
Love yourself, and your opinion about yourself is the only one that matters.

Lastly, what does Curvy.Confident.Chic mean to you?
It means being Fearless.
Want to be featured?  
Make sure you fill out your deets here, so that we can feature you!
Looking for more plus size blogger style inspiration? 
Make sure you check out all of the other plus size blogger spotlights!