I love stumbling among new brands and designers. Even better when I am tipped off by my fellow blogger buddies! Such is the case when fellow blogger buddy, Hannah from The Wardrobe Challenge hipped me to this new UK brand, Pink Clove UK!
See, she had the pleasure of going behind the scenes of their debut collection and shared it over on her blog. Today, I want to share THIS with you as well… because, who cannot have enough places to shop? AND they ship internationally!
For their debut collection, there are definitely a few on trend and playful pieces that piqued my interest! Plaid, fancy lace details, interesting silhouettes, and new classics that could be added to my closet instantly! Let me share with you the images from their shoot!
First Look at Plus Size Shop: Pink Clove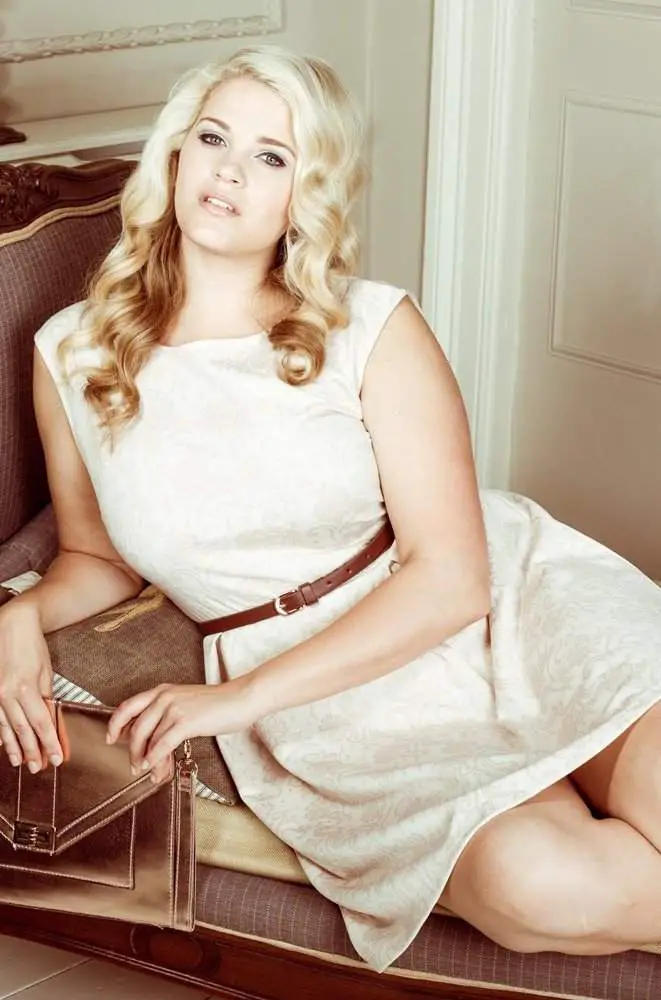 Here are a few more from Pink Clove that I am really digging!
How much fun are these pieces? Can you see yourself in a few of these… I totally can and am headed over there right now, to see what other plus size fashion finds I can find! That red lace number? The two piece athleisure set? I can even see that black and grey number having a little fun with me.
You can shop the collection NOW, at Pink Clove! Make sure while you are there; check out for them on Twitter and on Facebook! I have to admit, finding new plus size brands, designers, and retailers is definitely exciting and keeps me hopeful about the state of plus size fashion!
What do you think of this new collection? Is there something that you can see yourself rocking out in?
If you want to see how they fit, please check out The Wardrobe Challenge's post, where she shares the fits on her AND she has a GIVEAWAY too! Too cute, by the way.