I love when news of a new plus size designer pops up in my feed! Today, while being a wallflower on Twitter, I caught a tweet from Stylish Curves about this label I was vaguely familiar with and immediately, I had to share with you the news! Hat Tip to Stylish Curves for sharing the news on this new plus size designer, Ply Apparel.
"PLY is for the woman size 14 – 24 that craves elegance and fashion and doesn't want to compromise. PLY delivers on that promise. A directional take on classics with clean lines, and refined in every way. An elegant downtown mix of fashion with a timeless aesthetic. The possibilities are endless…"
Featuring plus size model, Christina Mendez, this collection screams sophistication, fashion, style, and class. This plus size designer teeters the line for me in both contemporary and luxury and brings an elevated approach to plus size fashion that, for me, is refreshing, exciting, and sassy, with a bit of edge and polished appeal! I could already see my life needing to be fashioned in a piece or two of these garments. YES.
New Plus Size Designer to Watch: PLY Apparel
Not only was this range featured on Stylish Curves, but in February, Manik Magazine first featured the brand, and shared about their debut for NYFW. The husband and wife duo, Pamela and Lamarr are the two behind this sophisticated range that has me geeked BEYOND! AND today, I am sharing pictures!!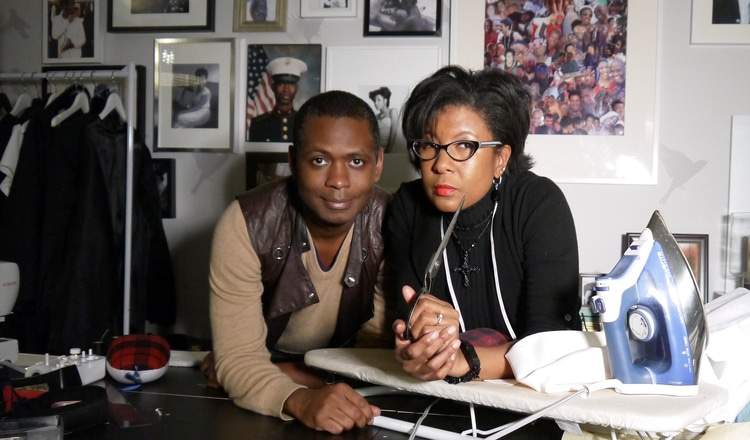 About the debut Collection of Ply Apparel:
"The collection features clothing with a strong emphasis on cut/lines and fit.  Curved seams to enhance shape while slimming the figure.  Seam architecture used for fit and flair.  Tailored jackets with just the right amount of detail.

Our color palette of black and white lets us be modern while integrating painlessly into your wardrobe.  PLY is the utilization of years of experience of working with the highest quality makers and bringing that experience to a customer underserved by the fashion industry.  PLY is precise, feminine, plus…PLY is for you."
You can learn more about the collection and the company, at PLY Apparel! You cannot shop the range YET, but it will be coming soon! I am here for this collection. It screams city sophisticate to me!
What do you think about the collection? Could you see yourself in a piece or two from PLY APPAREL? Let me know below!