Now listen, if ever I had drawn a line in the sand, it was with me a lingerie. Doing a shoot. Posting it online. However, I have been learning never to say never, and to step outside of my box.
I mean, shoot … if my theme this year is "Walk In It" then I need to be practicing what I preach and embrace opportunities that allow for me to grow, face fears, and own it (more on this theme later). So when Psyche asked me to be featured in her relaunch of her inclusive lingerie brand, Inspire Psyche Terry, hesitatingly, I agreed!
And let me tell you. I was legit scared. Deer in headlights scared.
BUT, I needed to do this for myself, to face this and to show myself I could! And what do you know? This shoot and campaign was soooo damn liberating! Even before I saw my pictures, I felt sexy, confident, bold, silly, and playful. All at once.
Add to the fact that the lingerie was comfortable and sensual? Listen! What a better way to start my new year, than with a campaign that literally threw me out of my comfort zone, into a new place of self-exploration and confidence.
But before I get into the brand, please let me share with you the campaign images! You ready? Eeek! Y'all be nice…
The Inspire Psyche Terry Lingerie Collection


Lace Mesh Sweetheart Maxi Gown & Thong
This has to be my favorite piece from the collection. I felt so damned sexy and sultry, while also feeling a bit playful. But the cups fit (I am a 38E), the mesh was soft, and the fit was comfortable! I mean… hey boo.
Lace Plunge Chemise & Thong and 3/4 Sleeve Mesh Kimono
This one was a close second. I am not sure if you can tell from my face that I dug this one, but I did! If you are all about a good leg, then you may enjoy this one too! (I took this one home with me)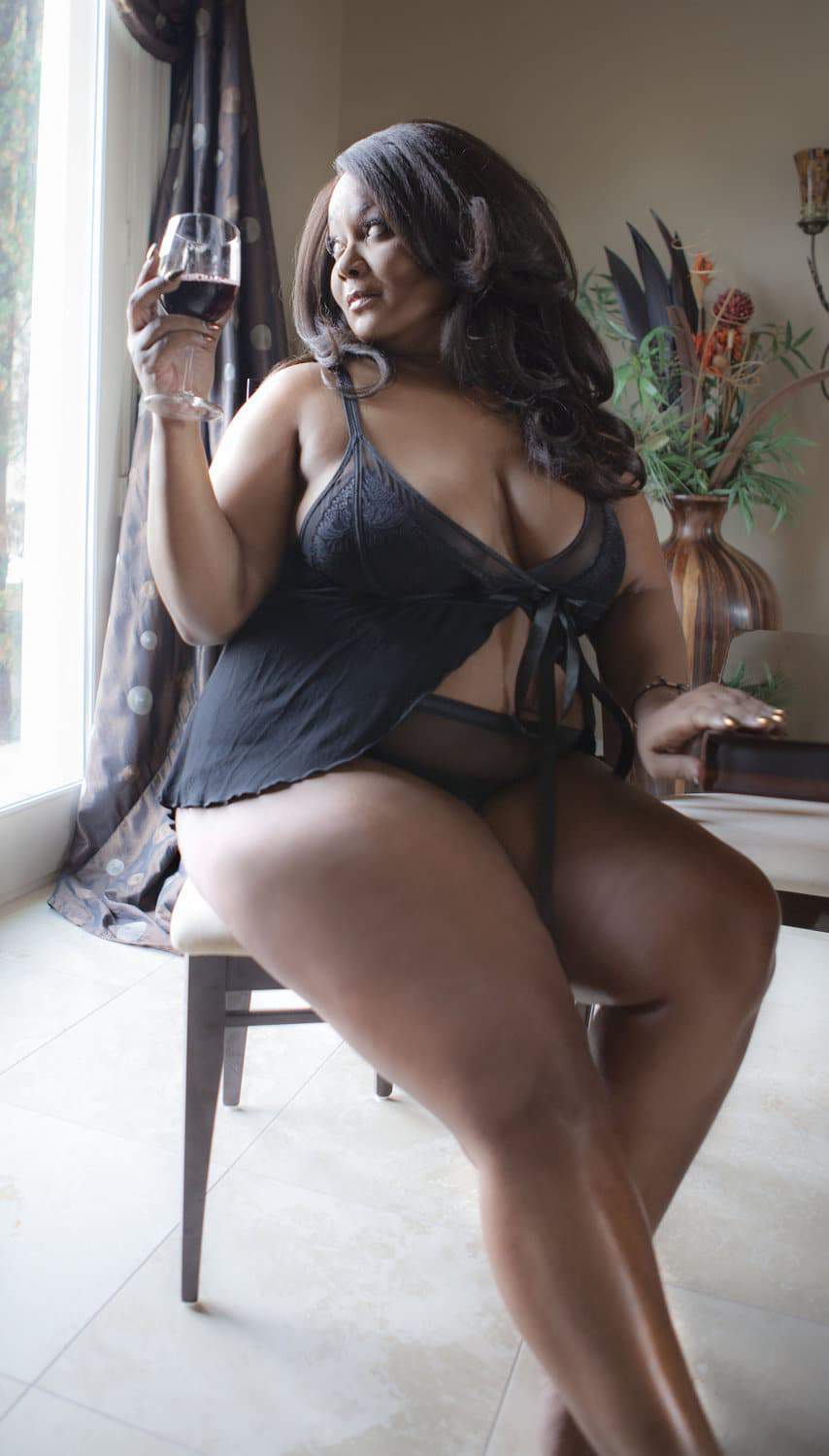 Lace Mesh Babydoll (coming soon)
In this, I have to be thinking… "Where is boofriend. Is that him? This wine is delicious and I cannot wait for him to come home…" Oh and helloooo thigh meat! I think most of the time of this shoot, I had to go to a certain mindspace to pull this off… Ha! So, I went to a happy place and had a little fun!
OMG you guys! I cannot believe that I did this and loved it! Whyyyy was I so hesitant before? Add to the fact that I rocked out in amazing pieces, only made it that much better!
Not only does the collection launch with lingerie, but you can also find a few bra and panty options (more sizes will be coing!) to play in as well! How about that!
What did you think? Okay, well let me tell you a little bit about the brand, Inspire Psyche Terry!
"Inspire Psyche Terry is an American lifestyle brand that embodies the iconic, regal style and romance of its Chairman, CEO, and Designer, Psyche Terry. Inspired by the Greek goddess of love and beauty, Psyche, the Inspire Psyche Terry collection launched in January 2016 and includes intimates, sleepwear, lounge, and bridal wear. The line offers premium quality and the timelessness of Greek royalty influences in present day America."
For me, having sat with and chatted up Psyche on more than one occasion, you can hear and see her passion to bring fashionable, functional, and accessible lingerie options to women! For her, it is more than just a lingerie line, it is reaching deeper, below the surface and celebrating the essence of who we are. Which, interestingly, is what I had the chance to do for myself, with this campaign.
While the collection kicks off with black, there are many more hues, colors and sizes coming down the pipeline…
And you can shop the collection today! From sizes 4-24, you can shop the collection and the pieces I am wearing, NOW!
Head on over to InspirePsycheTerry.com to shop NOW!
Even cooler? Over the next few months, I will be bringing you a few fun posts talking about the brand, faves from the collection (asides from lingerie, they have fancy bra and panties) and talk a bit about what inspires me nowadays! Make sure you follow them on Facebook at Inspire Psyche Terry and on Instagram at @InspirePsyche!
Ohhh and you can not only shop online, but you will soon be able to shop Inspire Psyche Terry at Macys.com and QVC.com!
What do you think of the collection? When was the last time you faced a fear of yours? Could you see yourself stepping in front of the camera like this?
Disclosure: This is a sponsored campaign that I was invited to shoot for with Psyche Terry. My Thoughts and excitement and nerves are all my own.