As The Curvy Fashionista editors, we write about stuff we love, and we think you'll like too. We often have affiliate partnerships, so we may get a share of the revenue from your purchase.
Ruby Woo, the cult classic, fan favorite lip shade from MAC Cosmetics is back with a major relaunch this fall. The blue-red lipstick looks absolutely fabulous on everybody and since it's original launch in 1999, remains MAC Cosmetics best selling lipstick to date.
Loyal fans of Ruby Woo include the everyday woman to celebs like Tracee Ellis Ross and Rihanna. Rihanna loved it so much she once had a collab with MAC where she made RiRi Woo, a sister to Ruby. Ask almost any one who loves red lipstick what their favorites are and I'm sure that Ruby Woo is included in their list.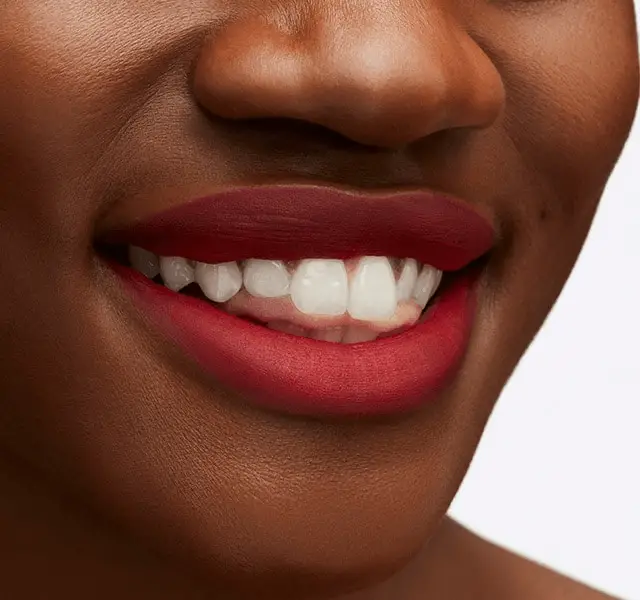 Ruby Woo has a blue base, which makes it a bold, complimentary, and classic red lip color that works on the fairest to deep skin tones. And in addition to the original Retro Matte lipstick, MAC Cosmetics has added 3 new products to the "Ruby Crew" making it 6 products total so that you can wear Ruby Woo in any formula that you choose.
The packaging for each product in the Ruby Crew comes in updated and stylish red and black tubes. Here, we'll give you the breakdown on the new formulas of Ruby Woo being offered as well as the classics that you can get in this shade.

Ruby Woo Retro Matte Lipstick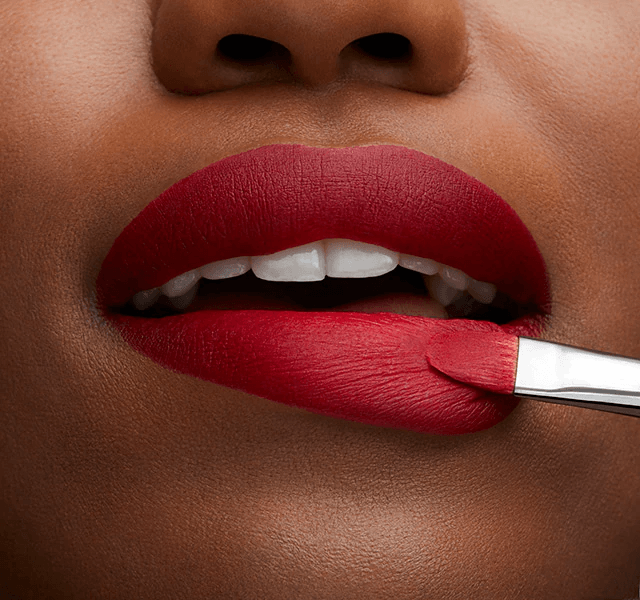 The iconic retro matte lipstick is still the standard for this collection. Wear it alone or with a full face, in a corporate office or on a shopping trip to Target. It goes with everything, and you don't need a special occasion to wear this matte shade.
Ruby Boo! Powder Kiss Liquid Lipcolour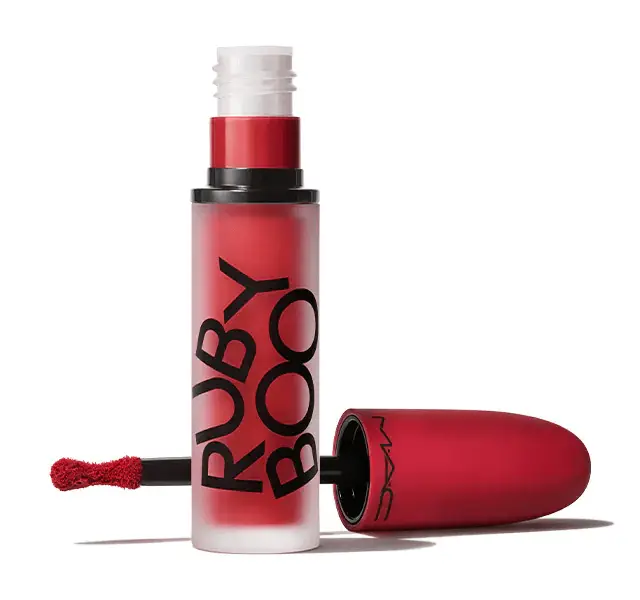 Ruby Woo in a whipped liquid matte lipstick? Yes please! The Powder Kiss formula is a long lasting formula that keeps lips moisturized for up to 10 hours. It's softer than the traditional liquid lip making it easier to wear all day long.
Ruby Phew! Retro Matte Liquid Lipcolour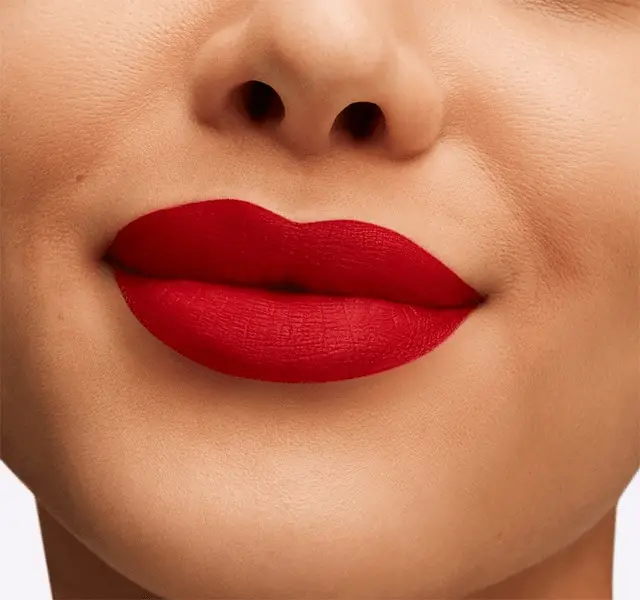 You won't have to worry about smudges when you wear the Ruby Woo Matte Liquid Lipcolour. This long lasting, super matte lipstick goes on velvety smooth and lasts for hours, even under your masks. Highly pigmented, your lips will make a statement in this bold lip color.
Ruby Woo Lipglass
MAC's lipglass is the ultimate lip gloss giving you high shine and pigment in a non-sticky formula. Wear the Ruby Woo gloss on it's own or over your lipstick or paired with your favorite lip liner.
Ruby Woo Lip Pencil
Shape and line your lips with the iconic MAC lip pencil in Ruby Woo. Of course you can wear this with your Retro Matte Ruby Woo or on its own with a clear gloss.
Create an ombre lip with the Ruby Woo lip pencil on your outer lip line and a lighter shade of red on the inner lip. This pencil is smooth and you won't have to worry about it tugging at your lips.
Ruby's Crew Powder Kiss Lipstick
Ruby Woo in the Powder Kiss formula is a great go-to for everyday wear. It's the classic blue-red pigment along with a soft matte finish giving your lips the color and all day hydration.
With the varieties of MAC's Ruby Woo, you'll never run out of options or ways to wear this iconic red lip. Autumn is here and red lips are always in season, MAC is launching these new products at the perfect time for us to add them to our fall looks.
As a tip, if you are new to red lipstick, blue based reds look good on almost everyone.
Try this shade out in the Lipglass or Powder Kiss lipstick for a softer finish or go big and bold with the Liquid Matte Lipcolour.
Either way, Ruby Woo is here and not going anywhere any time soon and we're glad about it.