It's not Friday yet, but it's Tuesday! And you know what THAT means, don't you? That's right… there are some new introductions to be made with our latest installment of You Oughta Know. Last week, we made our virtual trip to the United Kingdom, where I spilled the beans on plus size lingerie line and boutique Mintediva.
Today, we're taking our second trip to the land down under! Oh yes… Australia. Home of fairy bread, Kylie Minogue, Vegemite, loads of creatures that will kill you just by looking at you, and something that may come as a surprise to you, phenomenal plus size fashion from new and established brands alike. One such brand is Meri By Design, which is the brainchild of Meri Berkopec.
If you are one who likes to collect stamps in your passport, take random jaunts to the beach, or just lounge fashionably- the newest resort collection from Meri by Design may be up your alley!
100% silk kaftans, easy silk dresses, leather skirts, and more, this designer's approach to plus size fashion focuses on fabrication, construction, and an effortless and ease of wear.
Minimalist in her design, these pieces are sure to last seasons, take you from cruise to the beach- time after time! You have to see what we are talking about…
You Oughta Know, Meri By Design!
Not having a background in the fashion industry didn't dissuade Meri from pursuing her dreams of being a designer. It all began when she took the D.I.Y. approach to finding stylish and well-made clothing for herself.
Deciding to seize the day and control her own destiny, Meri quit her job and made the brave choice to begin her own clothing line.
"I would draw it up and take it into a local tailor and have them make it up for me. People started approaching me in the streets and asking me where did I get my outfit from."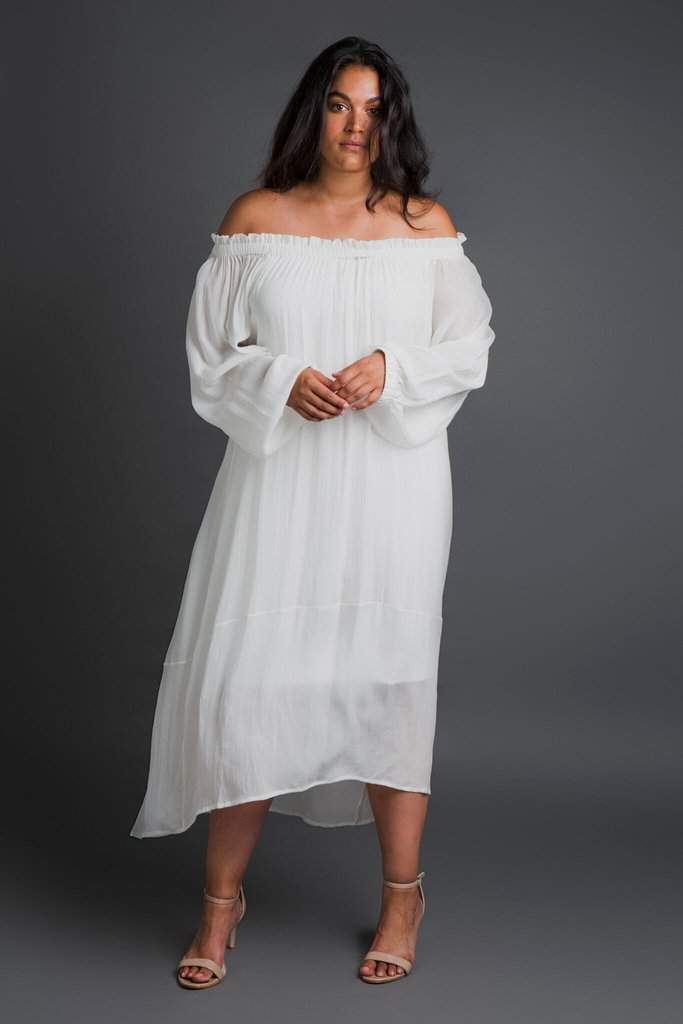 Despite excelling in her career as a marketing director, she saw the need for stylish, well-structured and unique fashion for curvy women all over. She dove head-first into the fashion industry, and spent months setting up the label before it's launch in March of 2014.
"When I started out it was quite hard because no one wants to tell you anything, particularly in this industry. I was just persistent and I really believed in what I was doing."
The results of her persistence is Meri By Design. In a tale straight out of the "Fortune Favors the Bold" handbook, Meri launched her new couture collection at Melbourne's Curvy Couture Roadshow, where plus size model Hayley Hasselhoff became an instant fan.
Minimalist silhouettes, clean lines, and a bit of wanderlust inspiring looks, Meri by Design has a definitive voice with their style and it is great to see more luxury plus size fashion options!
"Hayley said 'your clothes are my dream' and walked away with three bags full!"
Could you think of a better endorsement than that? And the adoration is not undeserved!

Meri by Design specializes in originally crafted plus-size clothing aimed at the woman who wants to look effortlessly stylish and stand out for all the right reasons.
Their clothing excites the eye with charm and class, and you cannot help but root for a woman brave enough to step outside of her comfort zone to pursue her dreams.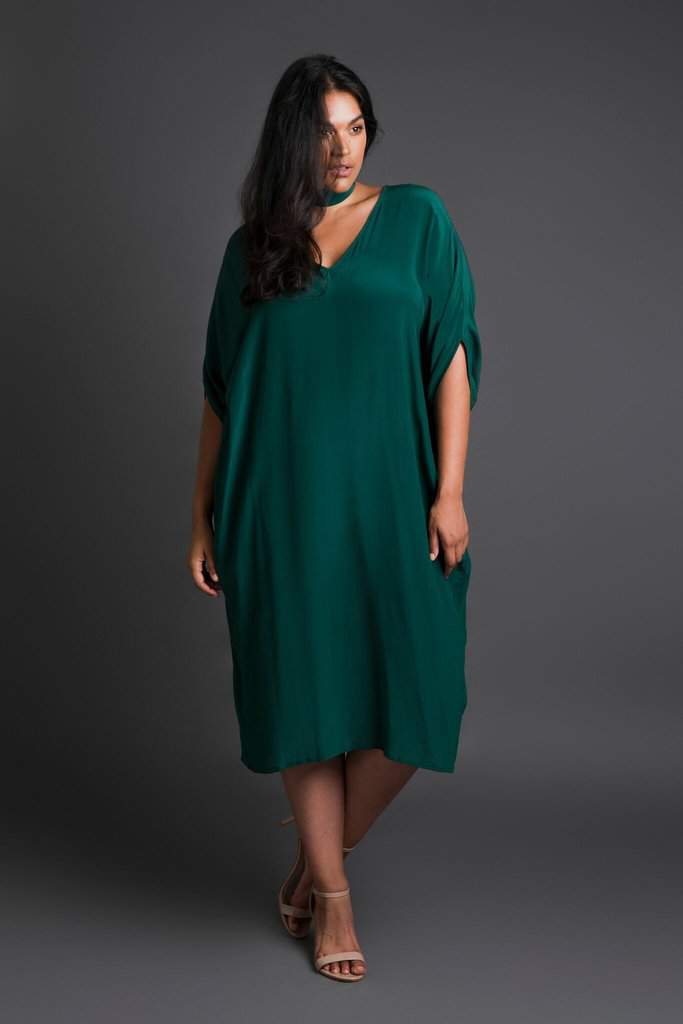 Plus, when you shop here, you can complete your looks with their awe-inspiring collection of jewelry and handbags! This is why I think you oughta know, Meri By Design.
Check out the entire collection from Meri By Design, available in sizes up to an Australian 26!
Let me know which look was YOUR favorite in the comments!
AND if you are look for more places to shop,
make sure you check out our Plus Size Boutique Directory!
Until next time!!