Ask any plus size woman who lives in a colder climate about the hardest items to shop for and chances are that wide calf boots falls at the top of the list. Finding a boot that's functional is hard but finding a wide calf boot that's fashionable is damn near impossible. Plus size model La'Shaunae Steward, 21, is working on changing that. On June 17, she dropped a size inclusive capsule collection with powerhouse shoe brand, Jeffrey Campbell, featuring two wide-fitting sandals and three wide-calf boots.
La'Shaunae X Jeffrey Campbell Gives Us Shoe Life!
La'Shaunae has been a fixture in the plus size fashion realm for some years. She made headlines in 2017 when model Reece King stood up to a fat shaming tweet about her style. Her popular Instagram account, @luhshawnay is followed by 72,000+ and growing. She started posting her looks online after high school and she says she received a lot of positive feedback from folks wanting to see a model that looked like her in high fashion. Although she's not (yet) signed to an agency, La'Shaunae has modeled for a number of brands. She also walked for Whatever 21 at New York Fashion Week SS2018.
That very moment was when I was like 'Hey, what if I just show the world what they've been missing?,'" La'Shaunae says of that experience. "I think I started trying 10000% harder after I realized I was the only model walking that day who was not only 5'3", but bigger than a size 18. I was so nervous and I felt like I could do anything in life after walking down a runway while hundreds of people watched.
The Collaboration
By collaborating with Jeffrey Campbell, it seems like La'Shaunae has once again tackled the impossible. La'Shaunae had emailed the brand to collaborate but says her friend Sanam Sindh, Jeffrey Campbell's Creative Director, played an important role in making the collection come together. On her Instagram, Sanam says she asked if she could bring La'Shaunae to LA to create a collection that fit plus size woman.
She writes,
… if we [Jeffrey Campbell] claim to be accessible and for everyone then we have to MEAN IT!
The Process
La'Shaunae says once in LA, they did a fitting with her measurements. The sandals and boots from the collection are available in sizes 7W to 12W and the boots fit up to a 27" inch thigh circumference. Although the collection only features five styles, they cover a variety of styles including everything from yellow thigh high stiletto heeled boots to heart-shaped heel sandals. La'Shaunae's collection is fashion-forward and exactly what's been missing in existing wide-calf and wide-width options.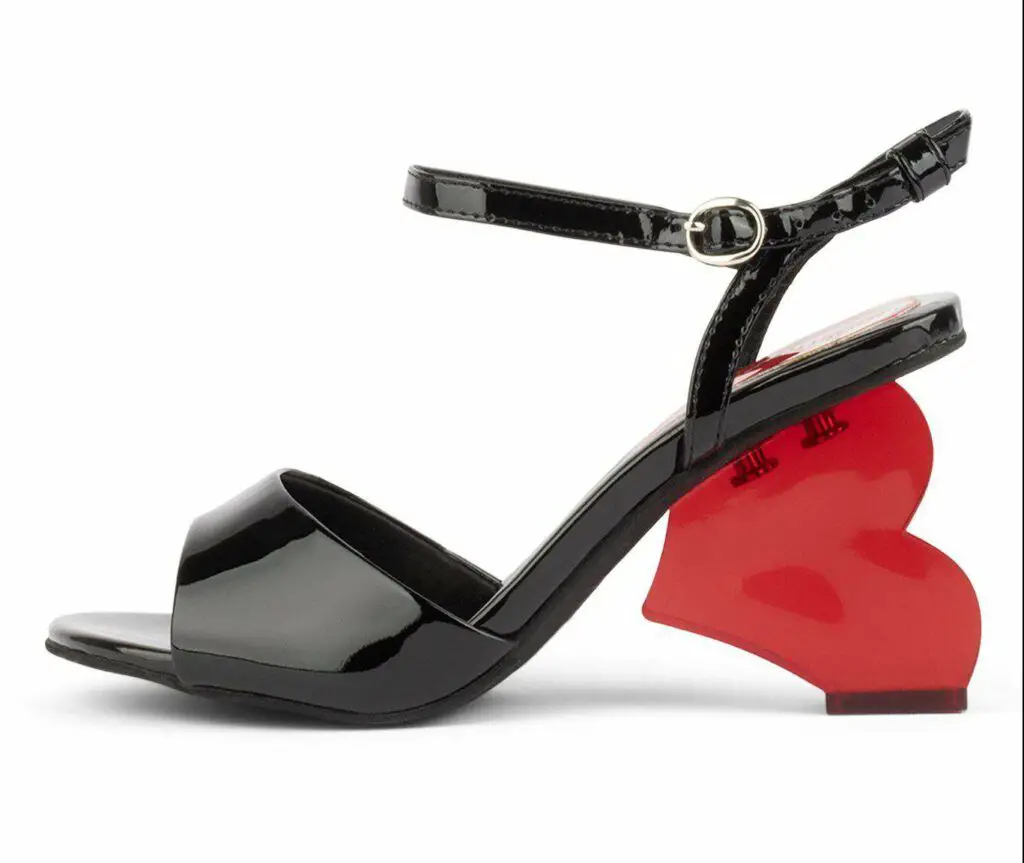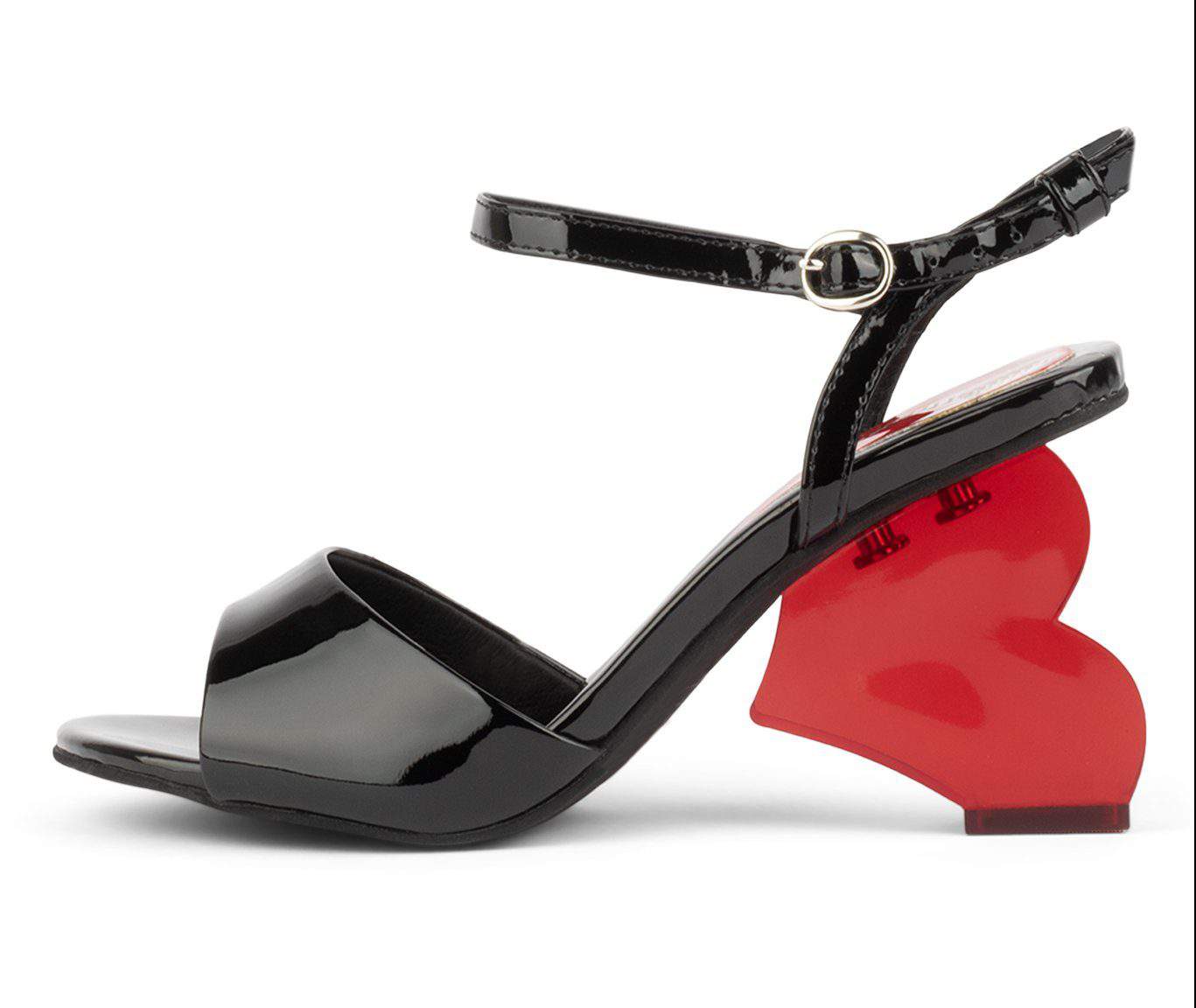 In my opinion, plus size clothing and wide fit boots and heels are ALWAYS ugly. I always struggle into shoes not made for wide feet and literally kill my feet just to get a photo for Instagram. We need cute options like, stop giving bigger people ugly options because just because we're bigger doesn't mean we have to look and dress like a 60-year-old in our 20's and 30's.
A little louder for the people in the back!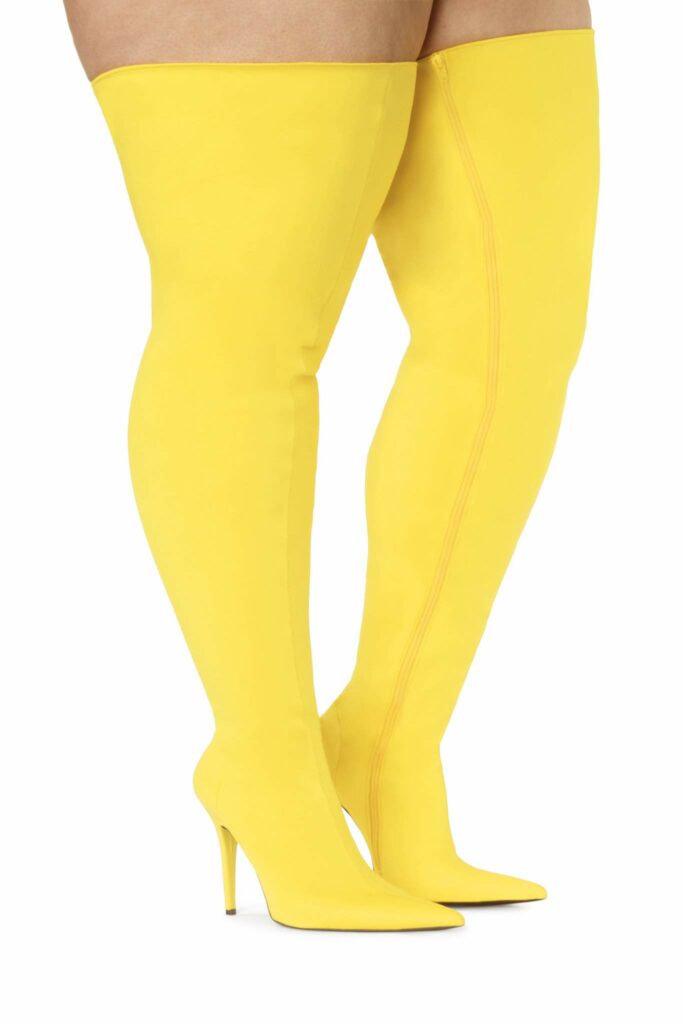 Select styles are already close to selling out and although La'Shaunae doesn't know yet if she will do another collection with Jeffrey Campbell, this seems like a good indication that plus size shoe collections will sell! Since so many young girls are looking for ways to be a plus size model, I posed the question to La'Shaunae about what aspiring models need to know. Her response really says it all about the significance of her contributions:
It's really damn hard to stay positive. It's really hard to keep going too when you start to get those rejection emails over and over. But once you finally get to the top it will be worth it. I will open this door up for us. If you're shorter than 5'8, and if you're bigger than those size requirements they put on model submissions, you are good enough and I'm going to prove it.
She's certainly proving to be an inspiration in the plus size community so keep on keepin on La'Shaunae!
Are you guys loving what you're seeing so far from the collection? Three pairs of wide calf boots–which ones do you see you sashaying in this fall?
Don't forget to check out La'Shaunae x Jeffrey Campbell before it sells out!