Have you ever been struck by the desire to make your own clothes? Walked into a fabric or craft store, moseyed over to the patterns and started dreaming?
And then had your dreams come to a screeching halt when you realize that there aren't very many patterns or resources for plus size people to sew their own clothes? Fortunately, some bloggers and sewsits are sharing their experience and tips on the internet!
Here's 7 of Our Fave Plus Size Sewists, Resources and Bloggers:

Marie wrote about the Curvy Sewing Collective a couple of years ago, and plus size seamstresses, sewists and aspiring designers around the internet rejoiced! The team of CSC is made up of six editors, women of different sizes and backgrounds, sharing their diverse knowledge. Each of the editors also have their own blog and social media channels, so I recommend scrolling through and seeing who is making stuff that clicks with you!

There's a whole community of people out there who love sharing and posting about their vintage pattern finds, usually finding patterns on etsy. Tanys is a "California ranch gal" who alters vintage patterns to create her own vintage-inspired looks. Her blog has helpful tips and info, and best of all, lots of pictures.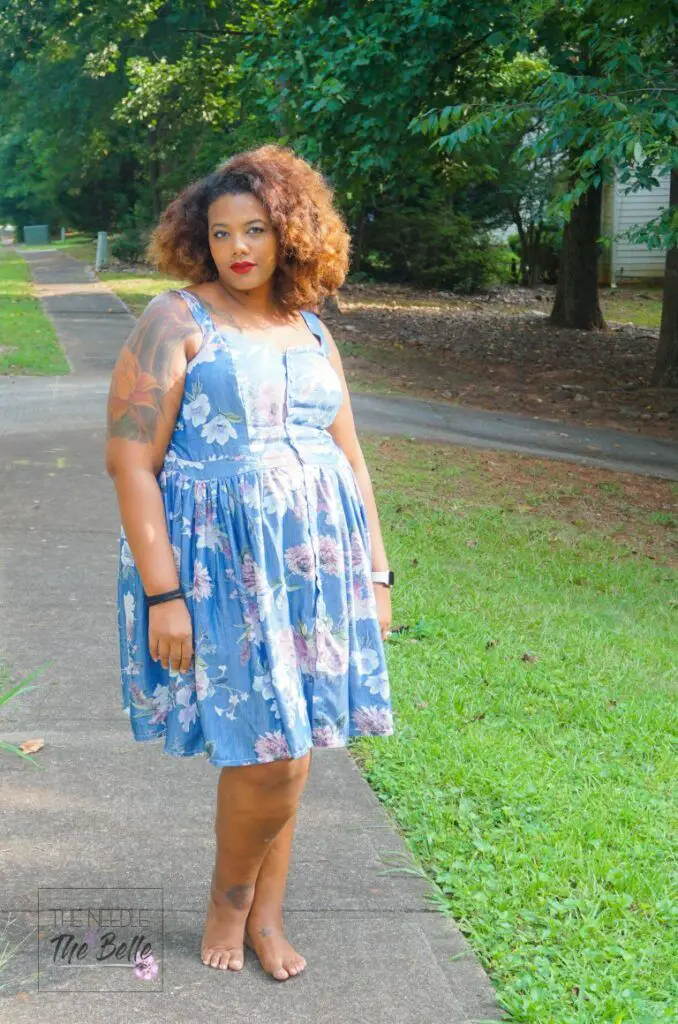 You may know Aaronica from her blog Crunchy Mommy, but what you may not know is Aaronica is also a DIY queen over on her sewing blog, Needle & The Bell! Based in Atlanta, this plus size sewist creates super cute looks for herself and her family, and also has a whole section of her website dedicated to sewing knits (heaven knows that's a learning curve!).

Kristi is a fashion designer (making everything from costumes for drag queens you've seen on TV to high end fashion), and she posts quite a bit about her process and things that she learns while creating! Based in NYC, Kristi ships her custom creations all over the world.

Carolyn first caught the sewing bug at age 11, and has been creating ever since! Carolyn gets into the nitty gritty of home sewing and fashion, sharing the pros and cons of indie patterns and her own experience. Doesn't she look cute in this denim dress?!

UK-based Manju has several science degrees, working professionally in medicine. I love how Manju references current fashion trends, talking about things like "Gucci-inspired stripes" in her post. Manju also has a section on her blog dedicated to Indian sewing, using fabrics or style lines from India!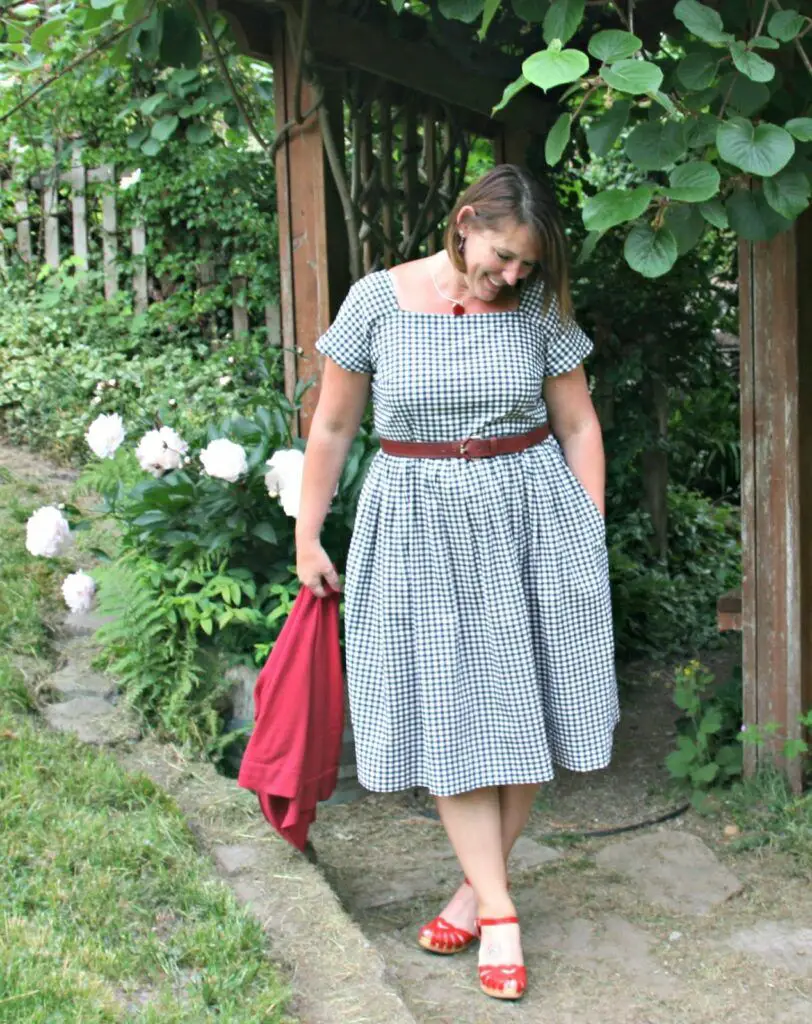 gMarie has such a fun approach to sewing! She creates cute dresses and skirts, and creates fun shirts in zany patterns for her husband, JB. gMarie and JB also sell custom pressing stands, and they run the cutest B&B, Carriage Corner, in Pennsylvania (complete with sewing camps!).
What do you think about our finds?
Do you sew?
Do you follow these 7? Did you find a new one or did we miss YOUR fave?
Let us know in the comments below!