Plus size brand Just My Size released the results of their survey of plus size women last week. Overall, it seems plus size women are much more comfortable with themselves than in years past with 61 percent of the people surveyed saying they are more comfortable with themselves than they were five years ago and 30 percent of them not wanting to change a thing about themselves.
About 54 percent of respondents felt their fashion game had stepped up over the last 5 years. I must say this is right in line with my thoughts. Even though the fashion industry has been hella slow at creating fashionable options for us, I can tell the air has changed amongst everyday women. There are more places to see good plus size fashion and more plus size divas flaunting themselves in hot fashions whether they are celebrities, models, bloggers or the girl on the street.
More curvy celebrities are in the mainstream and are look amazing. When I was growing up in the 80s and 90s, I very rarely saw plus size women doing their thing on TV, movies or magazines when it came to fashion. Queen Latifah was still rocking dashikis back in those days. Now she, along with many other curvy celebs, are killing the fashion scene and inspiring plus size girls and women everywhere. Plus size fashion blogs, like this one, are also a part of that confidence and inspiration.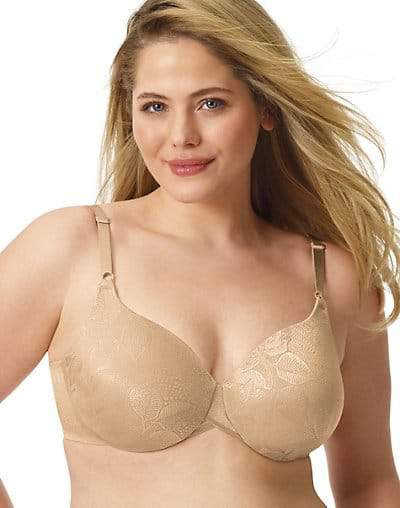 The internet has made it possible to see women who look like ourselves WERKING it in the hottest and latest fashions and looking FIERCE! It allows us the ability to say "I can see myself rocking that". Seeing that same look on a size 0 may have me saying, that's hot BUT how will that look on ME??? It's great being able to search the Net and see curvy girls with curves like mine rocking outfits and looking hot. How could you NOT be inspired? Let's also not forget online shopping has allowed us to see plus size models in the products. Seeing all of the images reinforcing just how beautiful us curvy women are can't help but boost one's confidence.
We asked you about this story on our Facebook page. Thank you for all of the great comments! We wanted to share with you some of the comments we received:
Nikki Martin wrote, "I think as we get older we realize two things; one, we deserve to love ourselves no matter what we look like and two, life is too short to surround ourselves with anyone other than people who love us for us, support us, encourage us, and bring positivity to our lives."
Cary Webb wrote, "Having more choices finally means being able to begin to express who we are with our clothes just like skinny people do. Thus, feeling better in our clothes."
Deborah Fisher wrote, "There are so many positive & accepting messages now for plus size women. We just need to listen & believe! It's a great time to be curvy!"
Check out the Facebook post here
Read more about the Just My Size survey here
What are your thoughts? Do you fall in line with the survey results? Are you more confident and fashionable than you used to be? What do you think has attributed to this?