Hey girls! Have you started shopping for jackets and coats for the fall and winter already? Well we've got some amazing news for you! A few weeks ago we gave you tips on finding quality pieces to add to your closet for fall! Today, we've got a new full plus size luxury collection (read: a pretty penny) that includes plus size leather jackets from Jeff Cafone!
Jeff Cafone has just release his first collection and it's full of contemporary plus size pieces. leather jacket with detachable fur collars, cropped hoodies, sweater, dress, and more! What's the best part? Well besides the amazing quality, it's that this line ranges from sizes 12-28! Yep you read that right! The line goes past a size 22! Ready to catch a sneak peek of the line? Keep reading girl!
OMG!! See the New Jeff Cafone Plus Size Collection!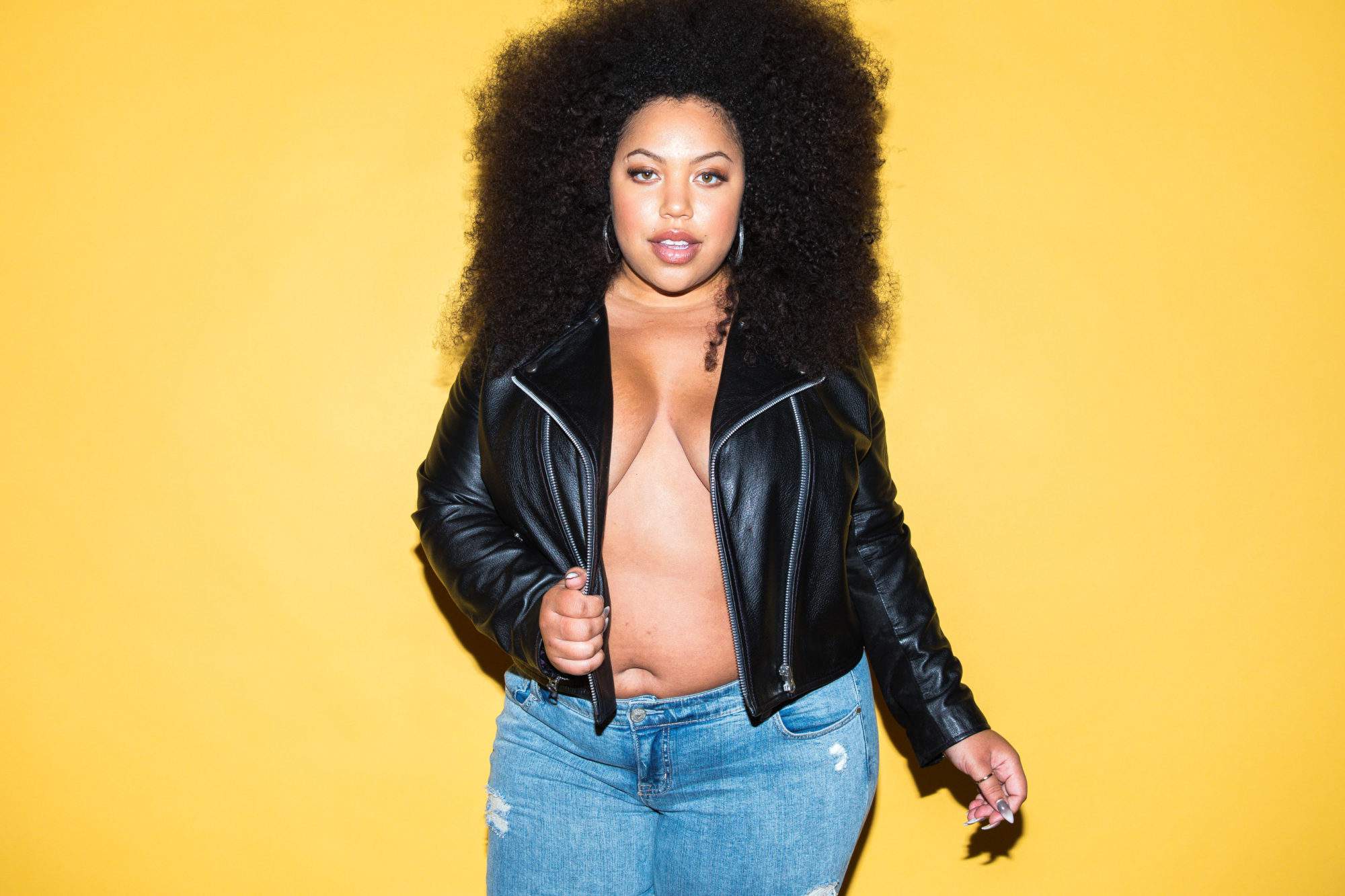 Jeff Cafone is a NY-based designer who taught himself how to sew using his grandma's old sewing machine! What started as a hobby of making denim jeans and jackets for himself, turned into a business after stumbling on some leather in a fabric store.
"I thought, 'I'd love to make something out of that one day.' Leather-working is, quite literally, a different animal. It's a totally different skill set, different machines, more expensive, and definitely more difficult. I knew that if I ever wanted to make this hobby into a business, that was the way to go. It's something that not everyone was doing, and not everyone could do. – Jeff Cafone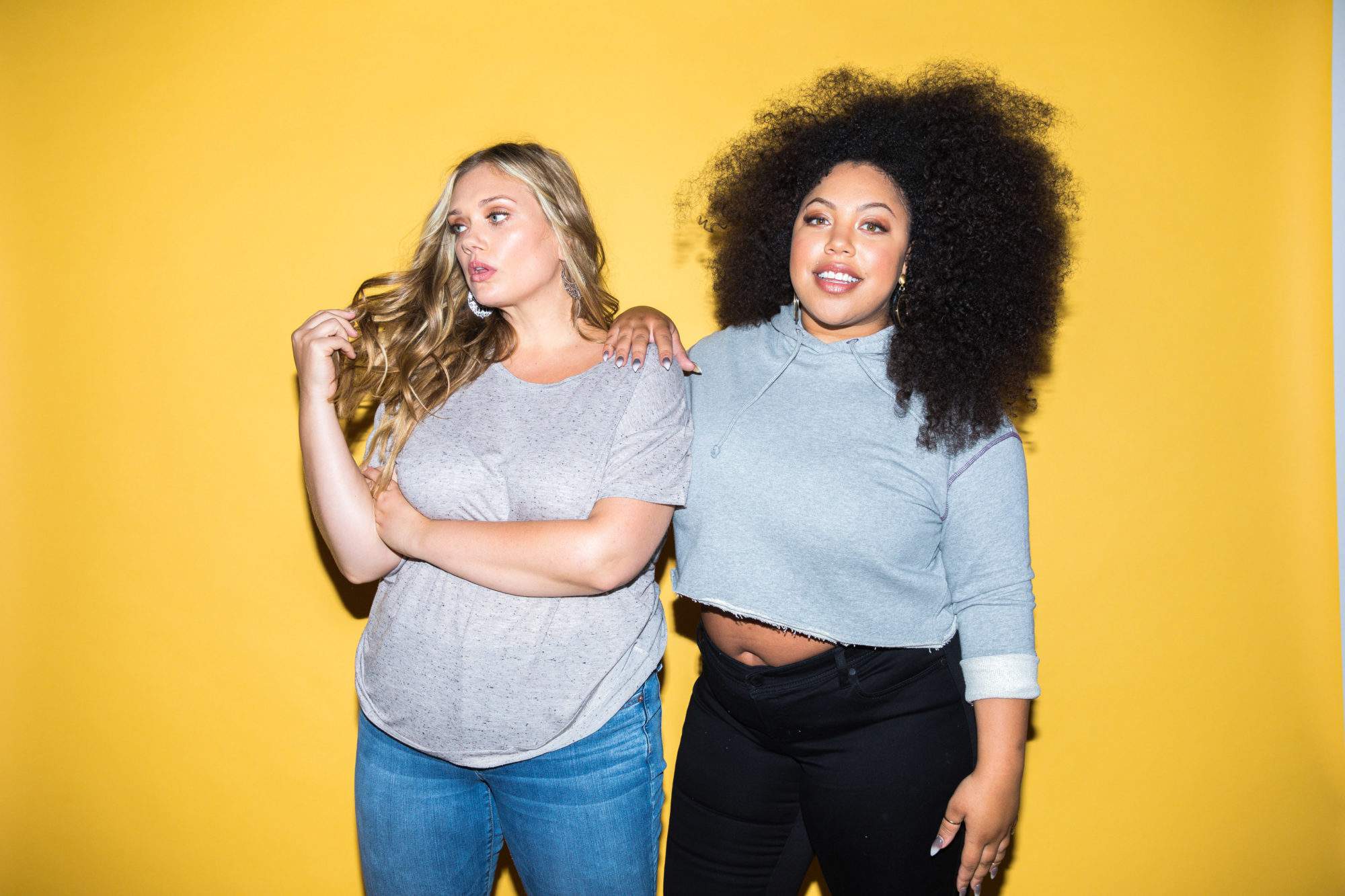 Once he got leather work down he started creating made-to-measure pieces for all sizes. His decision to create a strictly plus size line came from him receiving the feedback that plus size women weren't being given access to pieces with the same quality and style!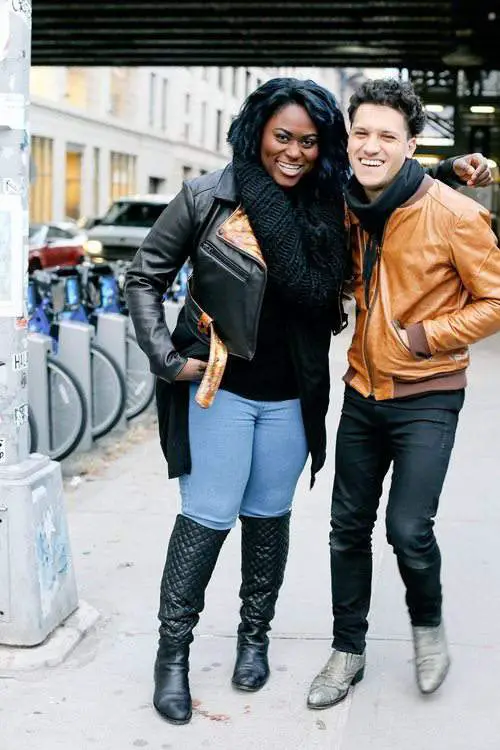 Fast forward to today and Jeff Cafone has created custom jackets for some of our favorites, like Danielle Brooks and Lea Delaria. This collection brings a much needed price point to the plus size arena. Luxury items aren't always readily available. This line gives you that luxury and doesn't skimp on quality.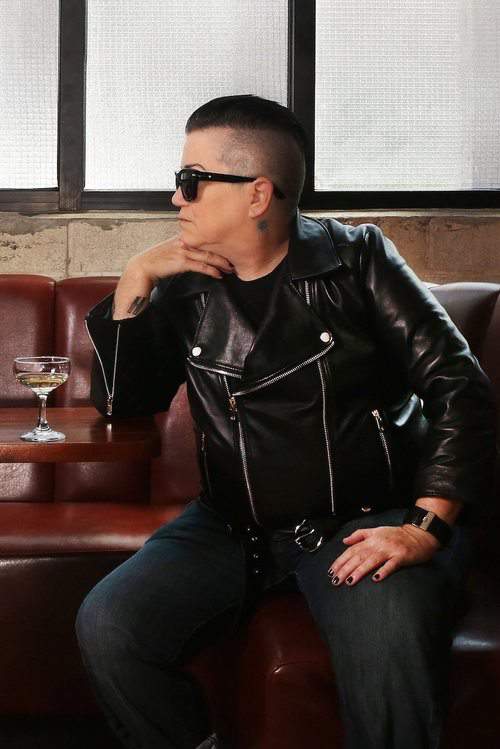 The collection just officially launched on Labor Day and comes in ready made sizes and custom made-to-measure sizes! You can even have an in-person fitting if you are in the NY or San Francisco area!
Blogger Sarah from Curvily says,"The moto jacket is the same quality as Rag & Bone, but for almost half the price. Cafone's jackets are still an investment piece, but with prices that are actually a steal when compared to comparable quality in the straight size market (a nice inverse to what usually happens, i.e. the dreaded "plus markup" for worse quality)."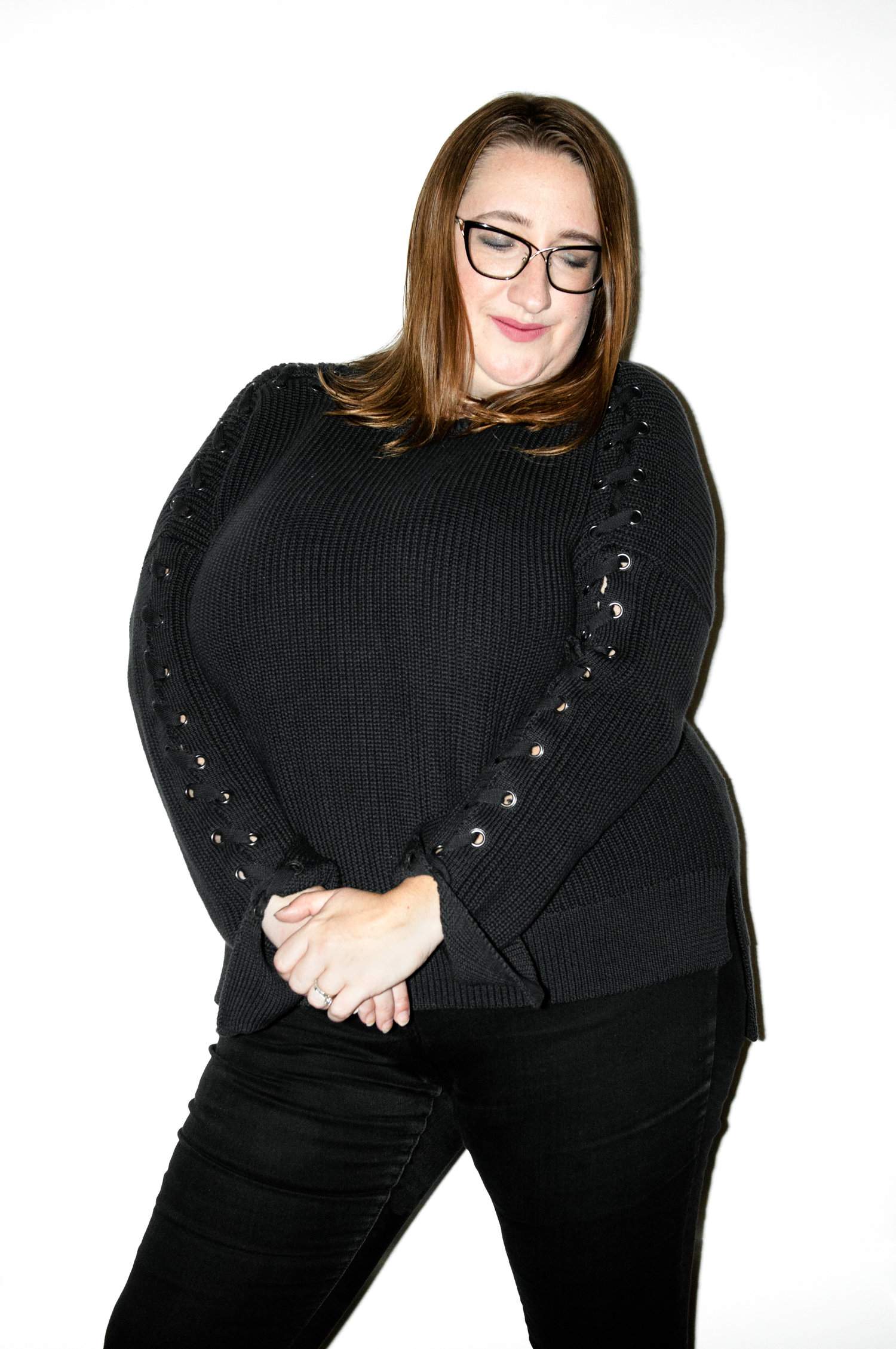 If you're in or around NY, stop by The Gregory Hotel for their "Jackets & Drinks" launch party!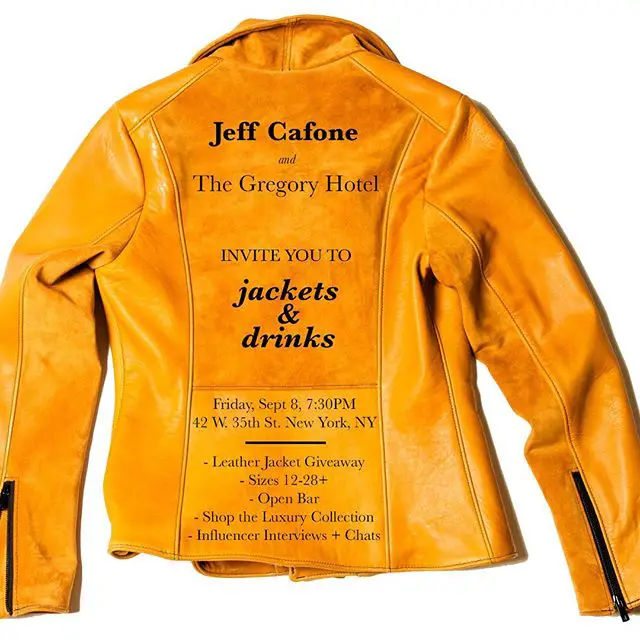 So ladies, how excited are you about this collection?
It's right in time for fall and on trend too. ALSO? I don't mind spending more for better quality. It's an investment in yourself! After all when you buy leather you want the real thing and you want it to last longer than a season!
Shop the collection now at JeffCafone.com
So lets chat. What piece are you eyeing? Are you feeling that removable collar to go with the leather jacket?