I'm kinda beyond stoked that the Limited is FINALLY hearing us. I've always been a fan of the brand and I even have a few items that I can still fit – this is before they changed their sizing, or maybe it was all those ice cream sandwiches I had in college?!
"Women with curves are going to 'Rejoice in the Double-Takes' they will be getting from family, friends, and acquaintances as they learn a whole new fashion vocabulary with eloquii by The Limited." says Linda Heasley.
I thank fellow plus size blogger Gabi from GabiFresh.com for her voice and collaboration with eloquii by The Limited for the launch. Bloggers seems to be the new models and certainly the retail world is benefiting from it. This collection thrives to pays attention to the fit details without compromising our fashionista budgets.
What can we expect from eloquii by the Limited?
The online store will feature women's dresses, suits, tops, pants, shirts, sweaters, outerwear and other accessories. Which can be convenient, who doesn't love online shopping, but can I go to the fitting room every now and then with my besties.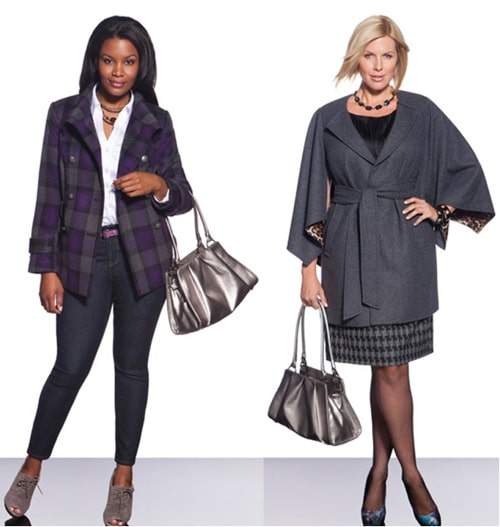 Q: Is online shopping the answer to our plus size woos, or just a another failing trend?