Are you looking to Build. An. Empire? Are you an entrepreneur, blogger, model, and everything else in-between, looking to gain a few tips that will help lay your business foundation?
Well, then I hope you will join myself, Aleesha Carter, Danielle Hughes, Tamika Newhouse, Nicole Garner Scott, and LaTisha "Tish" Styles for the Atlanta Tour, as we talk all things about building your business and how we got there!
Created by Atlanta based blogger, La Janee Crosby of I Can Repeat It, the She Is B.A.E Summit is a national touring conference series specifically tailored to those who are Building An Empire!
On April 16th, from 8am- 12pm, join me! Looking for a way to dig a little deeper and to facilitate a space for female entrepreneurs to understand the nuances and navigate this world, the She is B.A.E. Summit Tour was created to "bridge that gap for both new and accomplished entrepreneurs."
The moment that La Janee reached out to ask me to participate, I knew I had to support and get involved. Personally, I am at this space in my career where I want to make sure that I can give back as much that was poured into me!
With the mission to "ENGAGE, ENHANCE, and ENCOURAGE the Black female entrepreneur on her business journey" I knew that this was an event that I had to be involved in!
I mean, I cannot tell you the many times I felt adrift in this blogging world, trying to find my way, lane, or pocket… and it can get hard and weigh heavily on you if you do not have or know the right resources to help you grow and navigate it all!
So I am speaking at the She Is B.A.E. Summit to share a few tidbits of information that I learned along the way!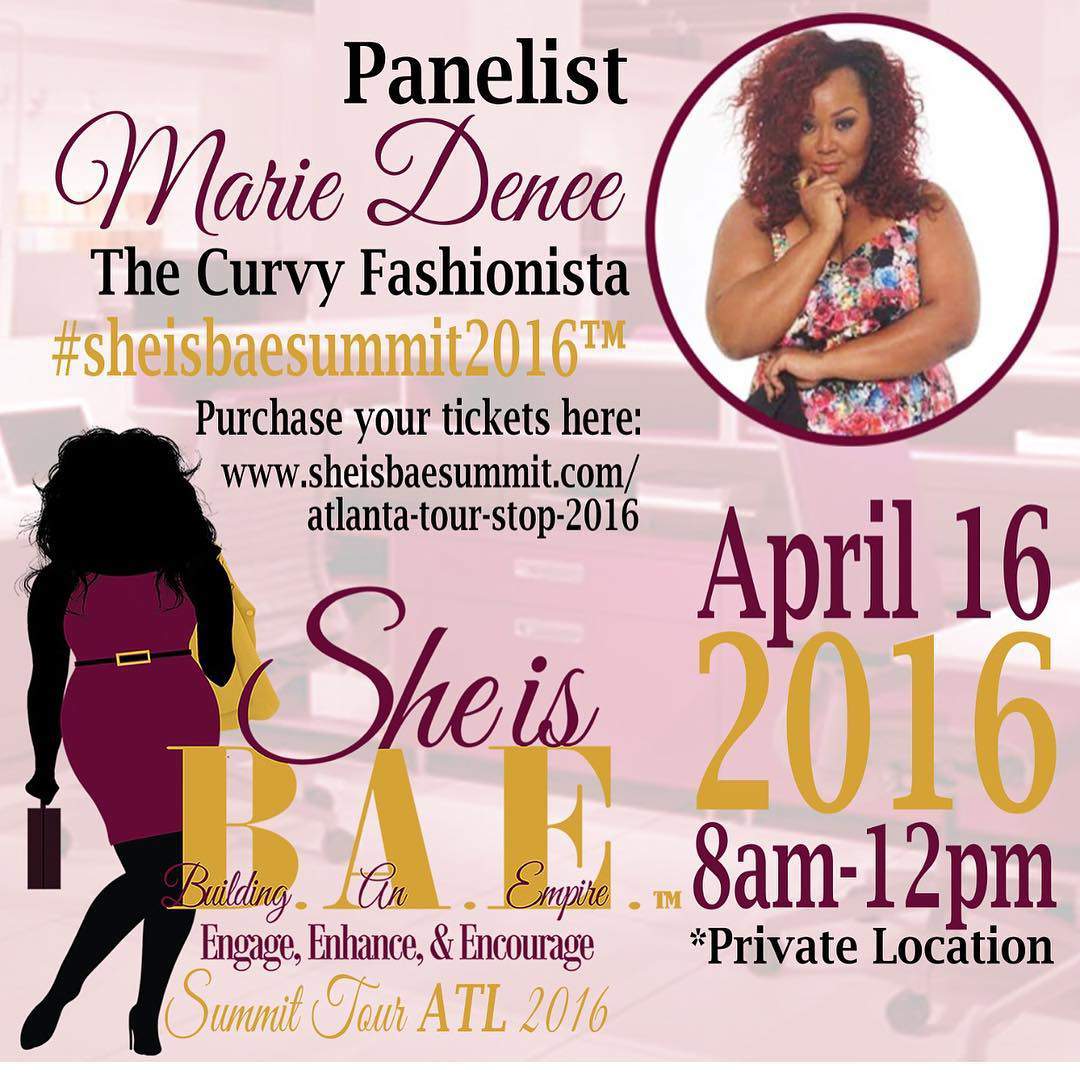 This tour is for "businesswomen who aren't just interested in building their brands, but who are genuinely invested in turning their brands into empires."
And you can get your tickets NOW!
Head on over to SheisBAESummit.com to learn more and get your tickets!
Not in Atlanta?
Well no worries! The Summit is making its rounds in Houston, Los Angeles, and New York!
Will I see you there? I do hope so!