Marie's note: Today, I wanted to share a bit of international fashion, especially after being wrapped up in a few Facebook pages of a few French plus size brands. But rather than write from an outsider perspective, I invited French plus size blogger, Gaelle, from The Curvy and Curly Closet to give us her top five French plus size designers to know! I hope you enjoy!
A few years ago, if you had asked me "Hey Vanoue do you know where I could find French designers dedicated to plus sizes?" I would definitely have not been able to give you an answer.
Finding designs which flatters our figure and makes us feel confident and chic with our curves? Yes, now in 2014 I have a few of them to tell you about!
5 French plus size designers you should definitely know!
ANNA.POE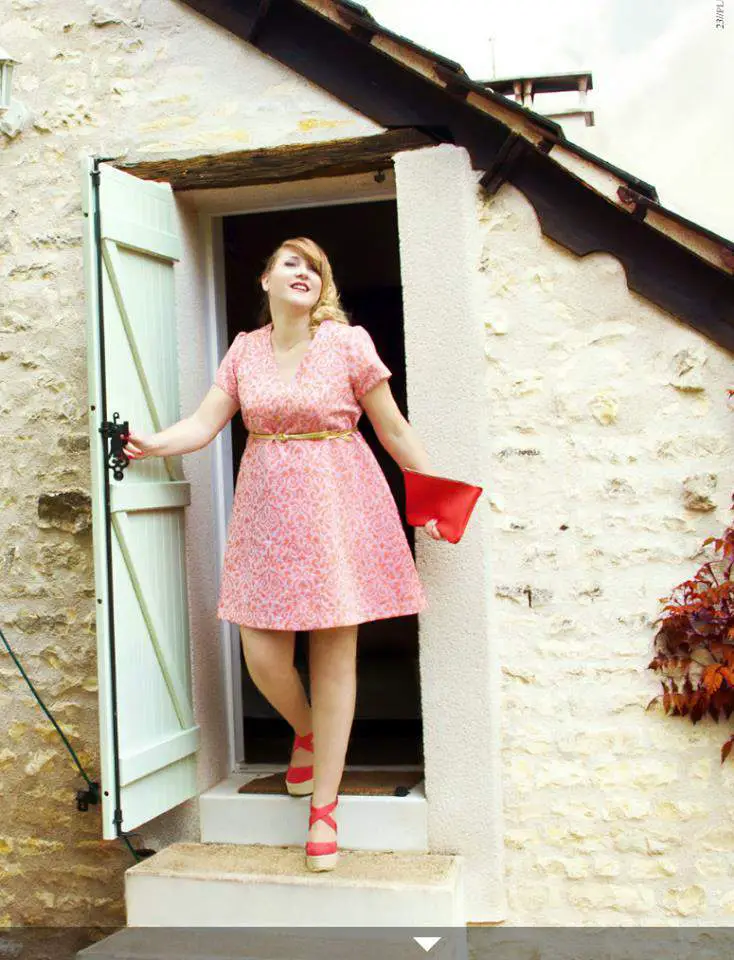 From Paul Smith, Jean Paul Gaultier, and now, to dressing plus size women! This is a huge opportunity for Anne Martinet and Pauline Sansiquet Martinez whose work elevates the French plus size industry. These women exclusively work in Lyon, France; they offer handmade pieces, with exclusivity and limited range! Only one of each item is available per size. Yes unique pieces. We do love unique pieces right?
The designs of this brand are classy with materials like silk. ANNA.POE has also made the choice to work with plus size models who are actually on the fuller side of the plus sized modeling world. Most of the models in our industry are size 12-16, the models ANNA.POE works with are 20-22!
Let me tell you that when I received my first purchase from ANNA.POE I went very emotional because the dress is breathtaking and made me feel like I could definitely walk the red carpet at Cannes wearing it.
ANNA.POE offers international shipping and sizes range : US 14-22
Shop Anna Poe Here!
Jiuly Paris
Either to dress for work or to go for a more casual look, Jiuly Paris offers all the diversity a woman needs in her closet. The thing I love about Jiuly Paris is that they really represent the simplicity of the French woman. It's classic but not boring at all.
I am found of blazers, I think it always better to choose a blazer over a shrug if one is not really confident in showing off the arms; well Jiuly's blazers are thebomb.com! Always classy and up lifts my outfits. This brand is also great for plus size work wear with a little something of fun and happiness. Jiuly in deed would like to be the plus size Zara!
The collection showcased on the e-shop is the first one. I can't wait to see what Jiuly is preparing for us for winter season!
Jiuly offers international shipping with size ranging from an US 10 – 22!
Shop Jiuly Paris Here!
Pauline et Julie Paris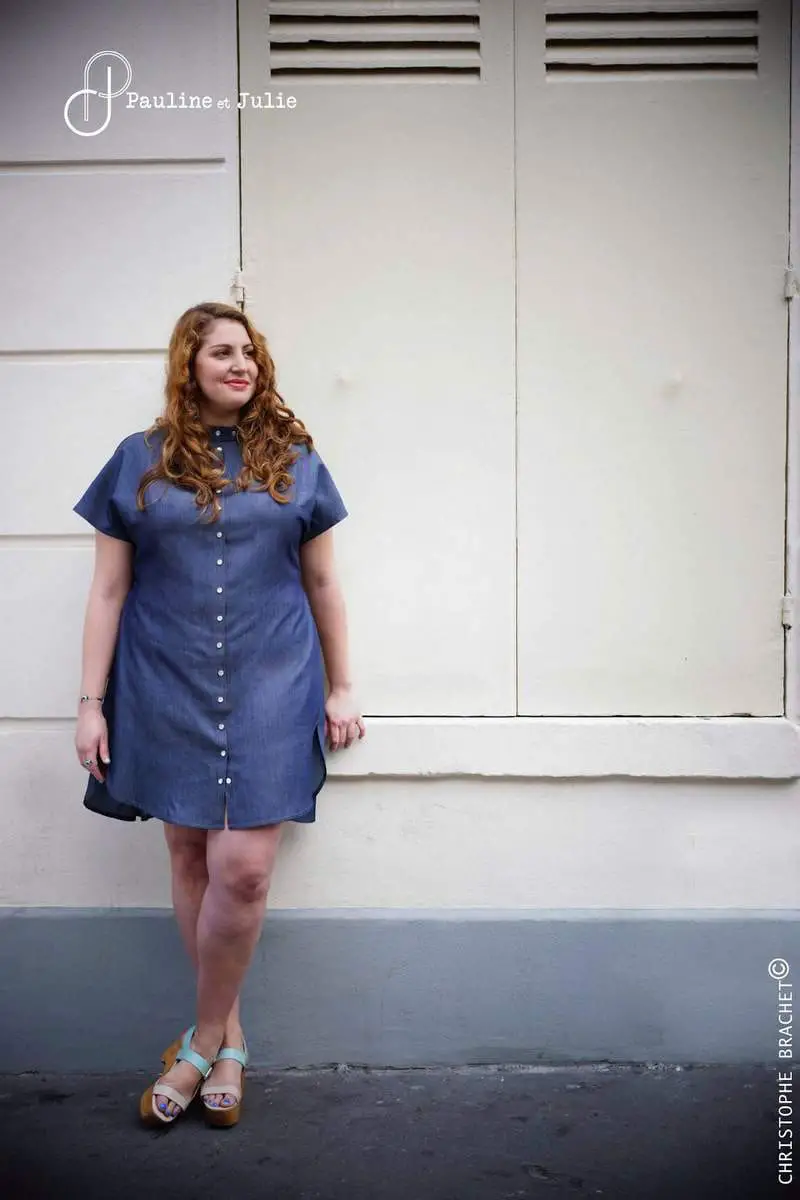 Here at The Curvy Fashionista, Marie has already told you a bit about this brand but did you know that Pauline et Julie Clavel are sisters?
That their story is so amazing!
Julie has always been curvy and has always had trouble to get dressed; her sister Pauline, who used to work for names like Givenchy has decided to quit her job to dress her sister and all the women out there looking for chic and trendy clothing.
Pauline et Julie actually dresses women of all sizes as soon as they, YOU, are ready to get out of their comfort zone and have fun with fashion.
They like working with black pieces because it's glamourous, but their 2014 spring-summer collection is about denim and refreshing colors. Have you seen their mint tutu skirt? I already have mine and wore it here!
International shipping available upon request and the sizes range from them US 10 – 22 and custom sizing as desired.
You can shop Pauline et Julie Here!
Onoz Paris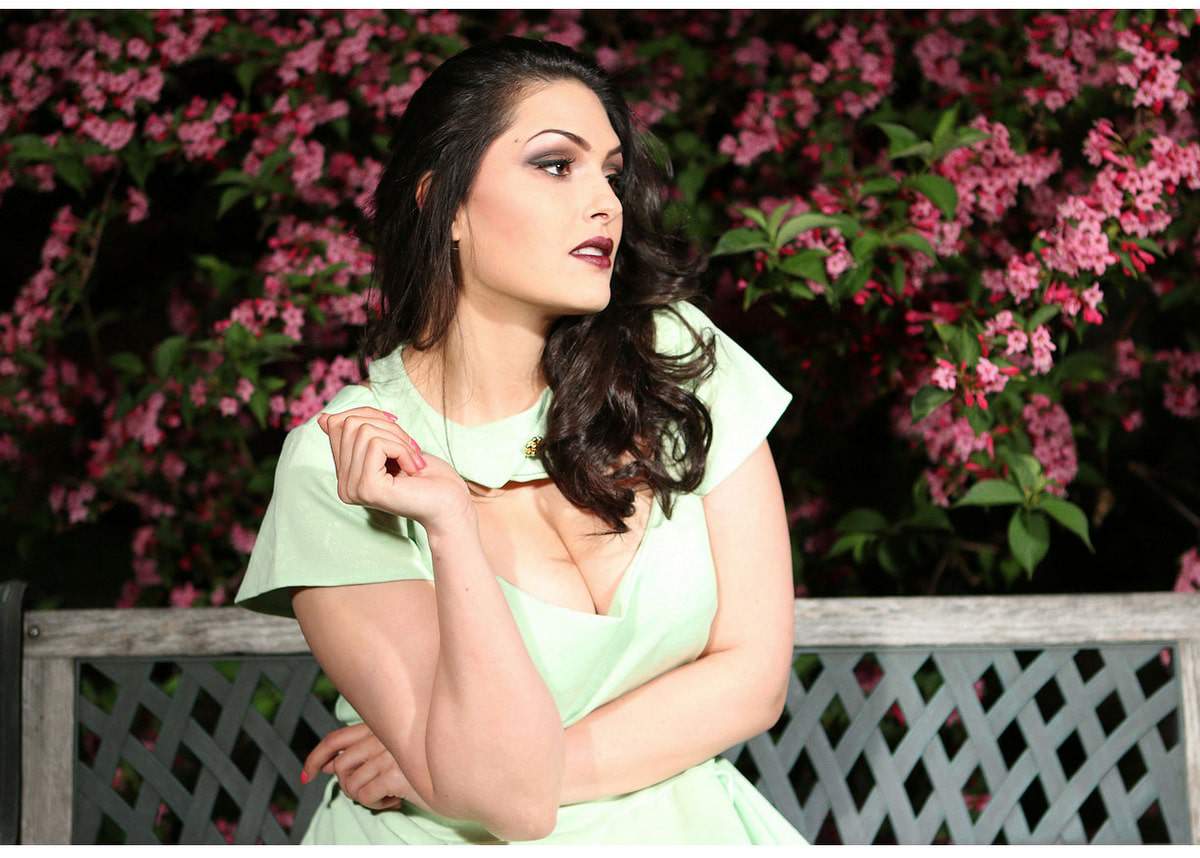 If you are a modern vintage kind of girl, you will definitely fall in love with Onoz! Onoz which means "dare to try" offers feminine and edgy style for the curvy girl who likes dressing to impress.
I also love the bodycon dresses they offer besides the flare skirts and minimalist chic styles. Onoz has presented their collection in Paris for Pulp Fashion Week, Hamburg for Kurvenrausch Fashion Show and New York at Full Figured Fashion Week. The collection was always well received and applauded by those who attended!
Onoz offers international shipping and is available in sizes US 10 to 28!
Learn more and shop ONOZ here!
Jean Marc Philippe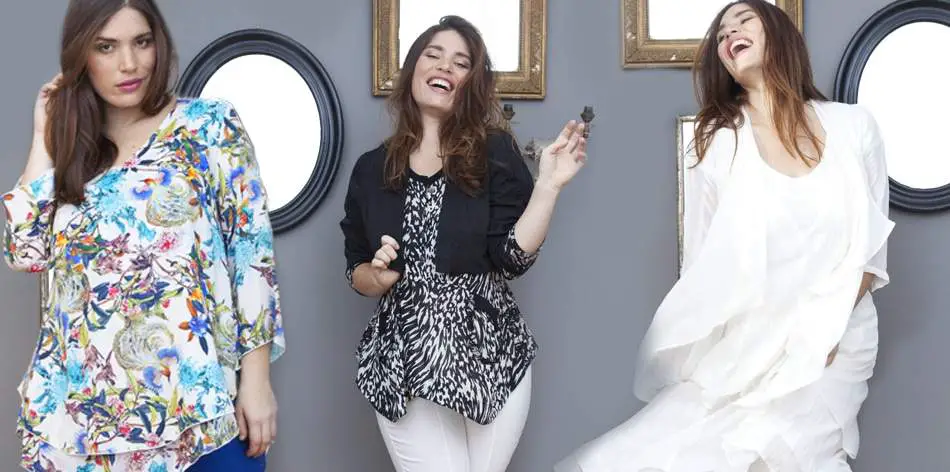 "At the origin of the brand, there are three brothers who address a simple question: 'is there a brand of ready-to-wear addressed to all women today?

To answer this question, they decided to dress the women up to a size 32!

With over 30 years of experience, Jean Marc Philippe has also 8 stores in France!"
Jean Marc Philippe regularly launches capsule collections for younger generation than their own mature customers. For example, they launched "l'égérie c'est…" a few years ago with sexy and glamorous pieces and also teamed with blogger Stéphanie Zwicky for a successful collection named "Big Beauty X JMP."
Jean Marc Philippe works with well-known plus models such as Clémentine Desseaux and offers international shipping with sizes up to a US 32
You can shop Jean Marc Philippe HERE!
Have you shopped these brands before? Do you have any pieces from these brands? Let us know and what you think of these French Plus Size Fashion Designers!
About Gaelle:
Gaëlle is the author of The Curvy and Curly Closet and lives in Paris where being an African plus size woman with natural hair is an everyday struggle. So, her blog is aimed to follow her journey on how to become a confident woman. She uses fashion and beauty as a way to celebrate herself and help other women to do so. Her blog is both written in French and English.