As a plus size person, it's such a pain to find a ring to fit any of our fingers! For some of us, we've even had to get my wedding ring resized twice for it to be as big as we need it to be. Meet the plus size jeweler making rings up through a size 20, My Trio Rings!
Yes, you read that right… a ring size 20!
Girl, let me tell you that you are not alone. Today, we're going to fix that. This is why we are geeked to share this find with you!
While we know and have shared some great places to get some wonderful, beautiful plus size wedding dresses (and even the wedding night outfit), it can be so hard to find the rings for plus size hands! Many jewelry brands stop at maybe a 9 or 10, if we are being real here.
But this is where My Trio Rings comes in to give us the wedding ring options we need…
Who is My Trio Rings?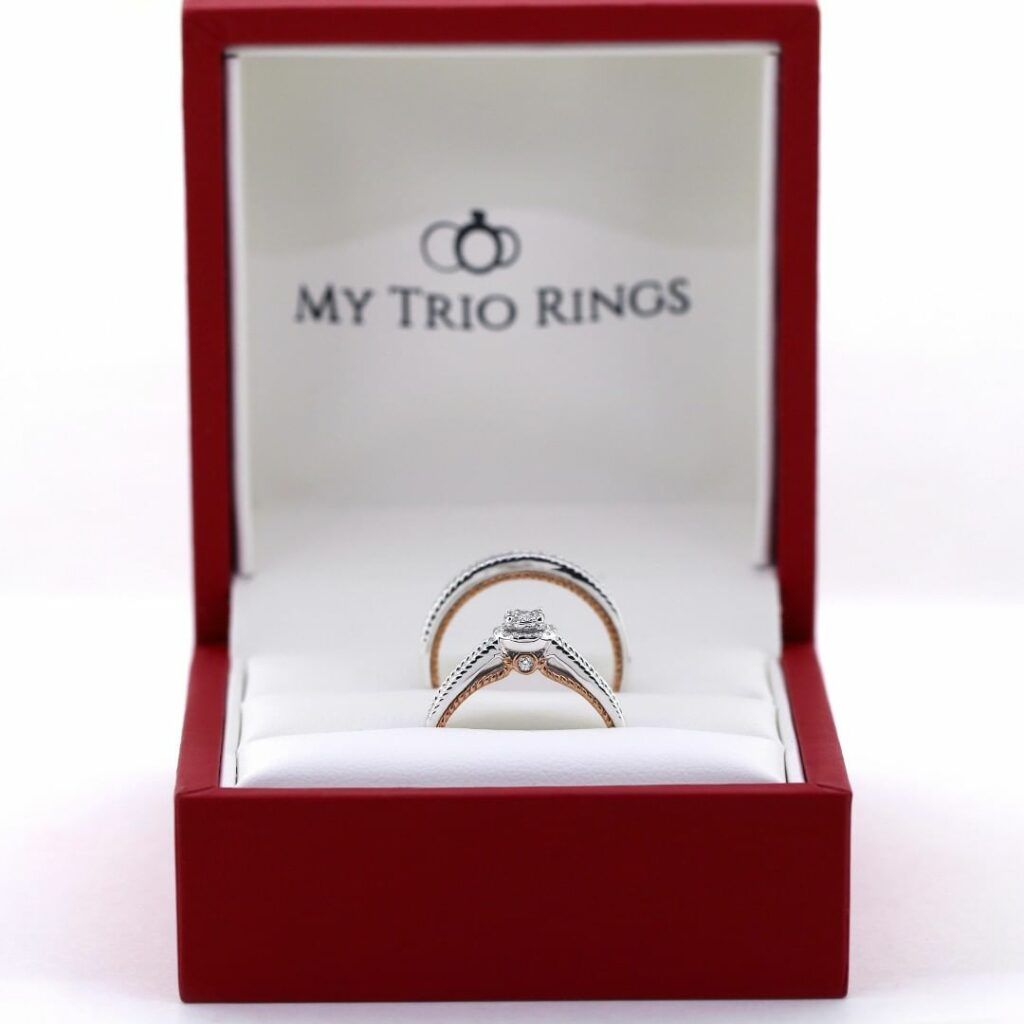 "The Modern Jeweler for the Modern Couple", My Trio Rings brings four generations of expertise in the diamond & jewelry industry to shape their approach in offering quality jewelry at affordable prices.
"Couples don't get married like it's 1975, so why buy wedding rings the same way?"
The e-Commerce company is able to cut out the retail middlemen and provide authentic and affordable wedding rings to hard working couples. And now, we can get our beautiful wedding rings up to a size 20!
The Trio Wedding Ring Set
This classic set contains all three rings needed for the big day – the engagement ring, the woman's band, and the man's band. "Couples today aren't looking for a fancy big rock, they're looking for an amazing look at an affordable price-point."
With the sets online, couples are able to browse at their own leisure, without any pressure from a retail environment.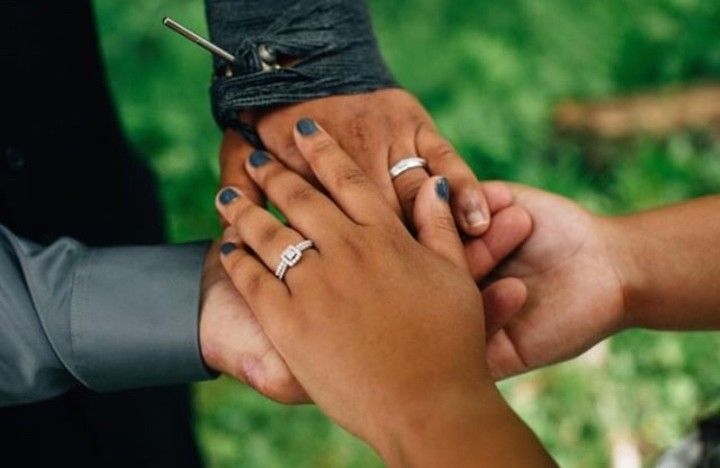 Even better? They guarantee warranty and care. Returns are worry-free and absolutely no hassle. All purchases have a certificate of authenticity. There's FREE SHIPPING and FREE ring sizers! And you can even customize the ring box!
My Trio Rings offers multiple collections to fit all of our design styles. Let's face it, when it comes to our big day, we want everything to be perfect. But for the curvy Bride and Groom we look to the Full Brilliance Collection.
With ring sizes up the 20 we can all have beautiful, fashionable jewelry to compliment our personal styles!
My Trio Rings Options for All!
What we really appreciate is how they have also thought of everyone. This company also offers Same Sex Sets, because everyone deserves a perfect wedding. Right? Right.
If none of these collections completely enamor you or your special someone, you can customize!
My Trio Rings Programs
This plus size jewelry brand gives us great amazing options to help! Honestly, not all of us can shell out $2,000+ for a ring. So to help you out? My Trio Rings offers, Digital Layaway. Break down your purchase into manageable payments with a weekly, bi-weekly or monthly plan. No fees, no deposits and all online. Perfect!
Last but definitely not least, they also offer a Virtual Try It On! Fire up your smartphone camera and check out what these beautiful rings would look like on you before the purchase!
Smart, right?
Shop For Your Perfect Ring Now at MyTrioRings.com!
So, what are your thoughts on this jeweler? Are you willing to buy online for your special day?
Have you bought from there before? Give us all your thoughts, comments and opinions on this!