I can't believe it's been since my first TCFStyle expo. Going down memory lane has really created a sense of humbleness. To think, two years ago I was just a new blogger surprised that I got an email to attend this event. Two years later, my my my how the tables turned. I set out to get more big & tall men to attend and now we have a record number at the TCFStyle Expo. The explosion of Plus Size Womens Fashion has definitely left the door open for plus size men to have a space to shine like never before. Below is a post from two years ago that I want to share so you can see how things have changed from then to now.
Where Are Our Big & Tall Men At? Did You Know This Expo is For You, Too?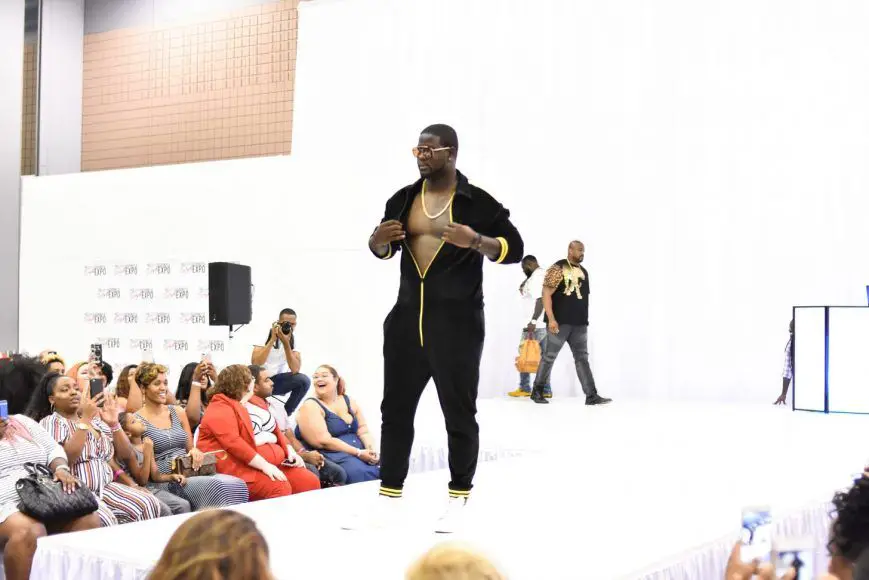 "Until I can repay you thank you, Marie. Yesterday I had the most amazing time of my life. I did not know that my life would be changed in just a matter of seconds on The Curvy Fashionista Expo stage. I planned on going to take some photos of the MVP Collection Fashion Show go to the panel of the rise of big and tall fashion and go home. I agreed to volunteer as part of the show and cover the other part of the show as well. I was going to do my volunteer duties and two women came up to me and stated that they wanted to know what size I wore so I hesitated a little and then I said 38 she says come with me afterward my life was changed. Little did I know them calling me was going to turn into walking in the MVP fashion show, getting the opportunity to meet Mo, sit down with his creative team and later a roundtable discussion which then later turned into the idea that I might want to do a roundtable discussion on a regular basis you know. (Putting It In The Universe)"
Are you excited? We are! See fellas the TCFStyle Expo is also for you!
We look forward to seeing all of you, August 10th & 11th at the TCFStyle Expo in Atlanta, GA at Omni Hotel CNN Center.