If you've been hanging around in the body positive/plus size space for a minute, you've likely seen Corissa Enneking's (AKA Fat Girl Flow's) "Fat Bitch" line all over "The Gram." BUT, she is on a roll and is not stopping with tees. Right on time for Valentine's Corissa launches her first design collab with plus size friendly lingerie brand Impish Lee!
If you do not, Impish Lee is a custom luxury lingerie line that makes pieces according to a customer's measurements. I know, right? Even better? They go up through a size 30! IKR?! So, to get more information about this collab and what to expect, we sat down with Corissa to talk about this awesome collab that drops February 13, as well as Kali and Noelle Ventresca, the founding sisters behind Impish Lee!
Behind the Fat Girl Flow x Impish Lee Collection!
How did you first learn about Impish Lee?
As a size 26, I've found it hard to find lingerie that wasn't synthetic or scratchy. A friend sent me a link to Impish Lee's etsy shop, and once I realized they did custom pieces, it was all over!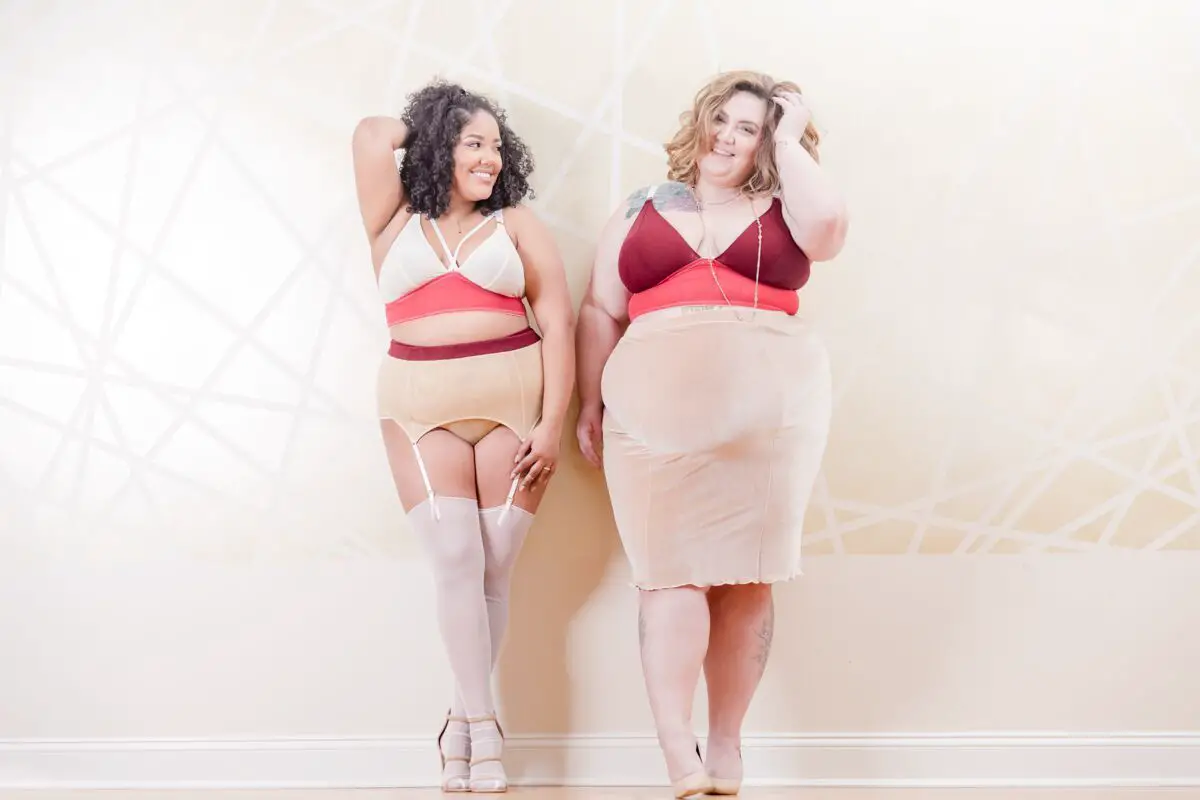 What made you want to collaborate with the brand?
Earlier this year, Impish Lee announced that they were expanding to a US size 30. Many plus-size lingerie brands stop at 3X, which is around a 22 or 24. I wanted to collaborate with them to show other babes over a size 24 that we deserve beautiful things to! That it's okay, no, encouraged to dress in a way that makes you feel beautiful. I know that people need to see someone like them in clothing pieces before buying them, so that's why we also hired Iliana Ayala to model.
I reached out to Impish Lee once I sat down and wrote out my goals for 2018. I've always wanted to do a design collaboration, and Impish Lee was first on my list.
What's a must-have piece from the collection?
Oh gosh, I don't even know where to start! I think that people should look at the collection and pick things that they can't find anywhere else. For me, the garter belt is a must have because it's made out of comfy stretch fabric. If you've tried to wear garters and had the straps keep popping off, you'll love this one because the straps STAY.
I'm super tall, so if you've been frustrated by not being able to find rompers (because you can't get them over your shoulders), I'd definitely get the romper.
I'll stop there, because I could go on about each piece (laughs).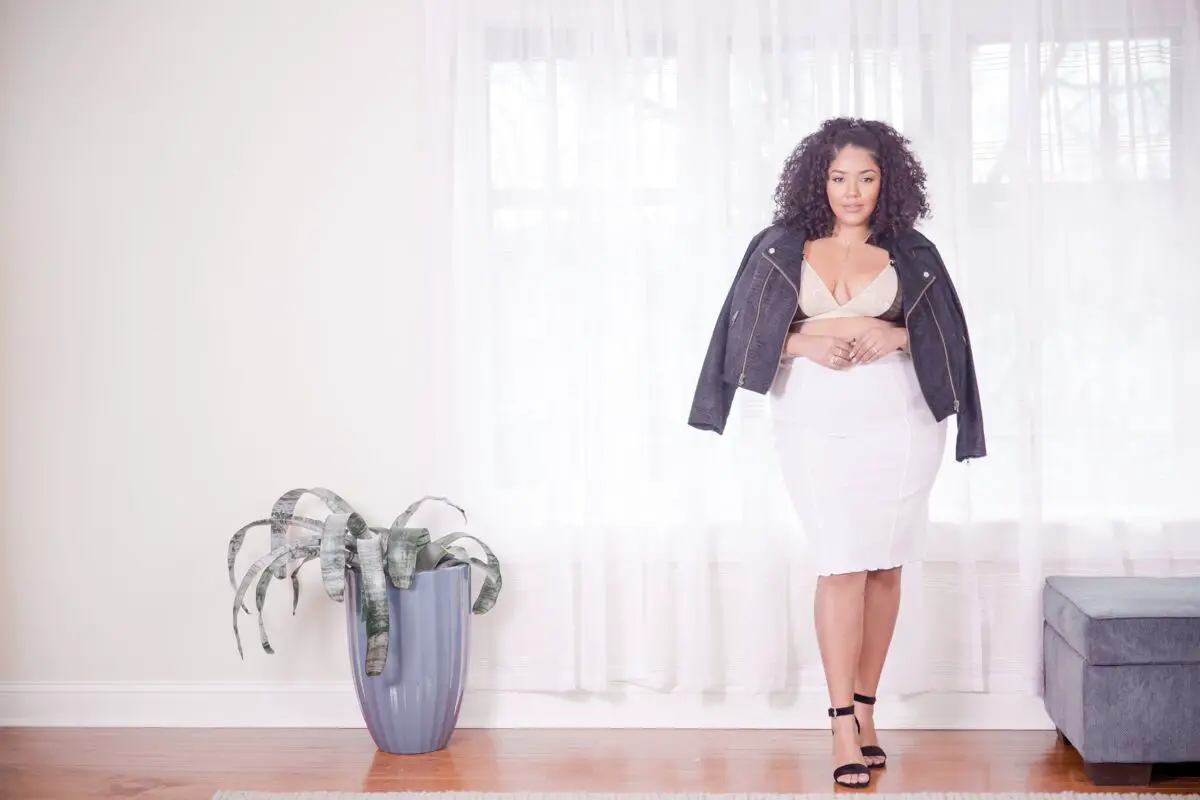 Why did you pick the colors/fabric that you chose?
Some of my friends were (lovingly) making fun of me, because I love neutrals! I picked red and wine colors as main staples for the collection, because, honestly, most plus-size lingerie is black. I'm also OBSESSEd with the dark floral robe – I ordered it in a romper as a Christmas present to myself.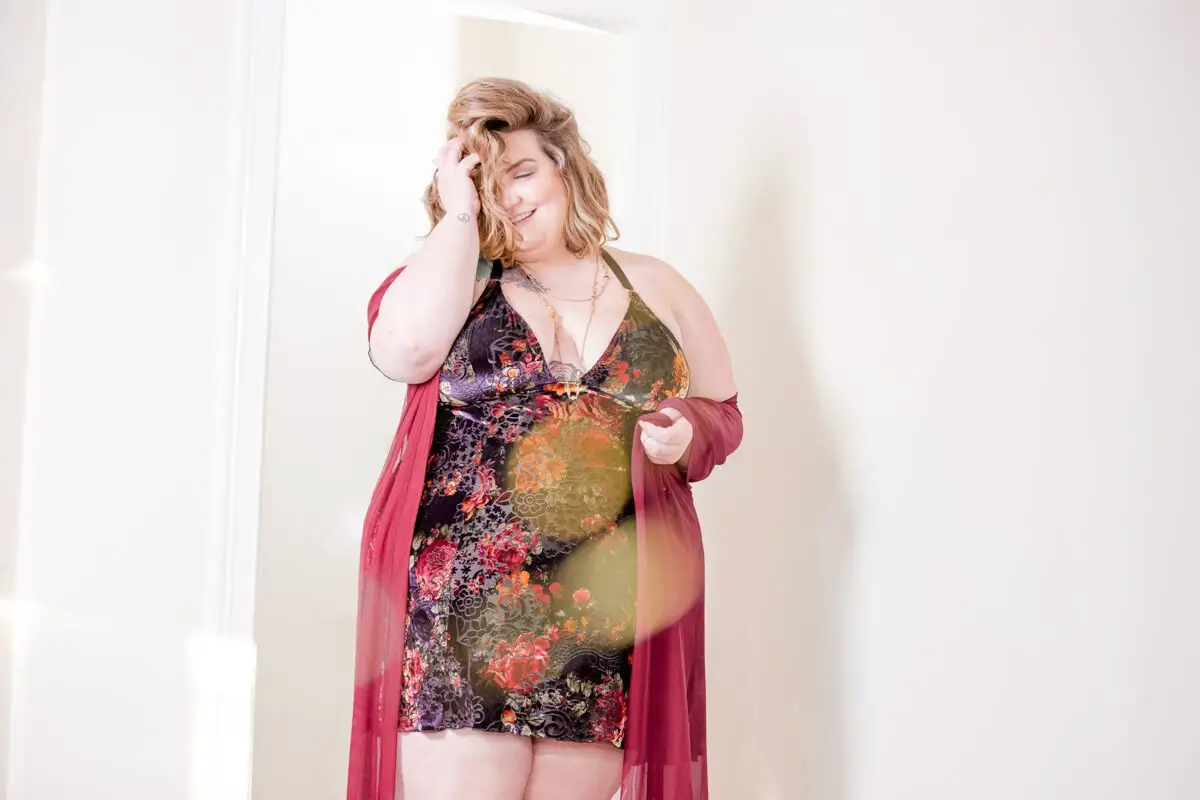 Let's talk pricepoint. Impish Lee is definitely more expensive than other brands, which may make it less accessible to consumers.
There's this horrible idea in fashion that plus-size consumers won't buy luxury, which simply isn't true – we've just never had the option to, before! While I completely understand that it's not in everyone's budget, my goal is to show the fashion industry that plus-size shoppers want higher end pieces, and let plus-size babes know that we deserve it. No more hanging out in the accessories, section! It's time to GET OURS!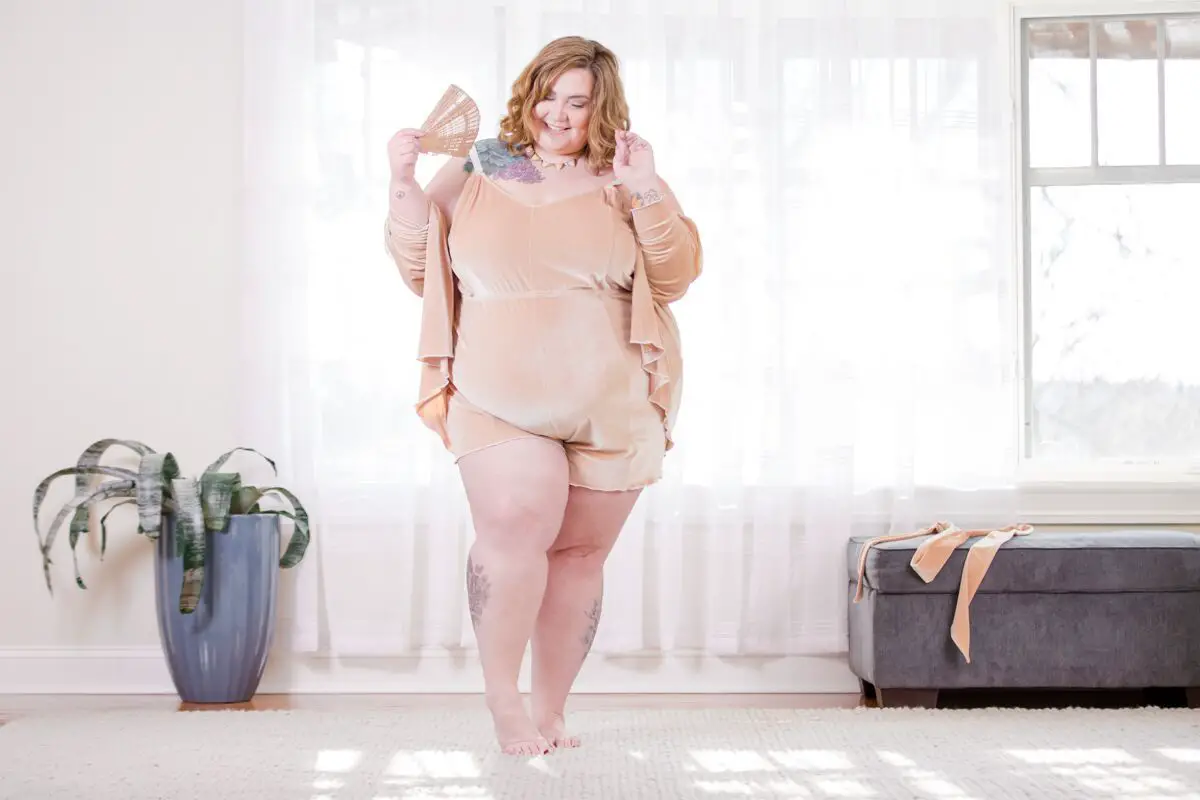 Soooo, what do you think? And if you are wondering, yes, Impish Lee ships internationally (yippee!), and they carry up to a size 30 in their pieces! YES!
We're excited to see another plus size babe helping expand options for the curvy community! Gooooo Corissa, Go!
You can shop the collection impishlee.com!
What pieces are your faves? Tell us in the comments!