When Kaelen Haworth decided to shutter her successful, eponymous fashion line, KAELEN, in 2016 some thought she might have just decided to throw in the towel. However, Kaelen had something else in mind: a size-inclusive line of dresses and tops in cool and hip silhouettes, called "Second Sight." Launched in 2017 with the, "desire to connect with women through clothing," Second Sight releases in monthly drops of five pieces. The monthly drops do not follow the traditional seasonal trend cycle, but instead provide unexpected pops of color, fabric choices and ahem, SO much drama, with each piece.
"After Kaelen chose to close her namesake brand in 2016, she sought out to create something that could connect with women who were looking for designer clothing that was considerate of their bodies without being unapologetic."
The first edition dropped in spring of 2018, and the line is now in it's 12th edition, and serving some serious buttercream and blue fantasy with the five pieces launched in February. With pieces hitting the $200-$300 range, this is definitely not the most affordable line, but these are well-made, staple pieces that will surely make heads turn and people ask, "where did you get that?!" So, if you have a little more pocket change and are in the 'I don't want to look like everybody else' crew, look out below for some pieces from the latest drop:
You Oughta Know: Kaelen Haworth's Second Sight
The Tent Dress has pop-color darts and I'm getting all my stuff ready to put in those POCKETS!
I want the Flounce Tee on my body right now. And all Spring, please!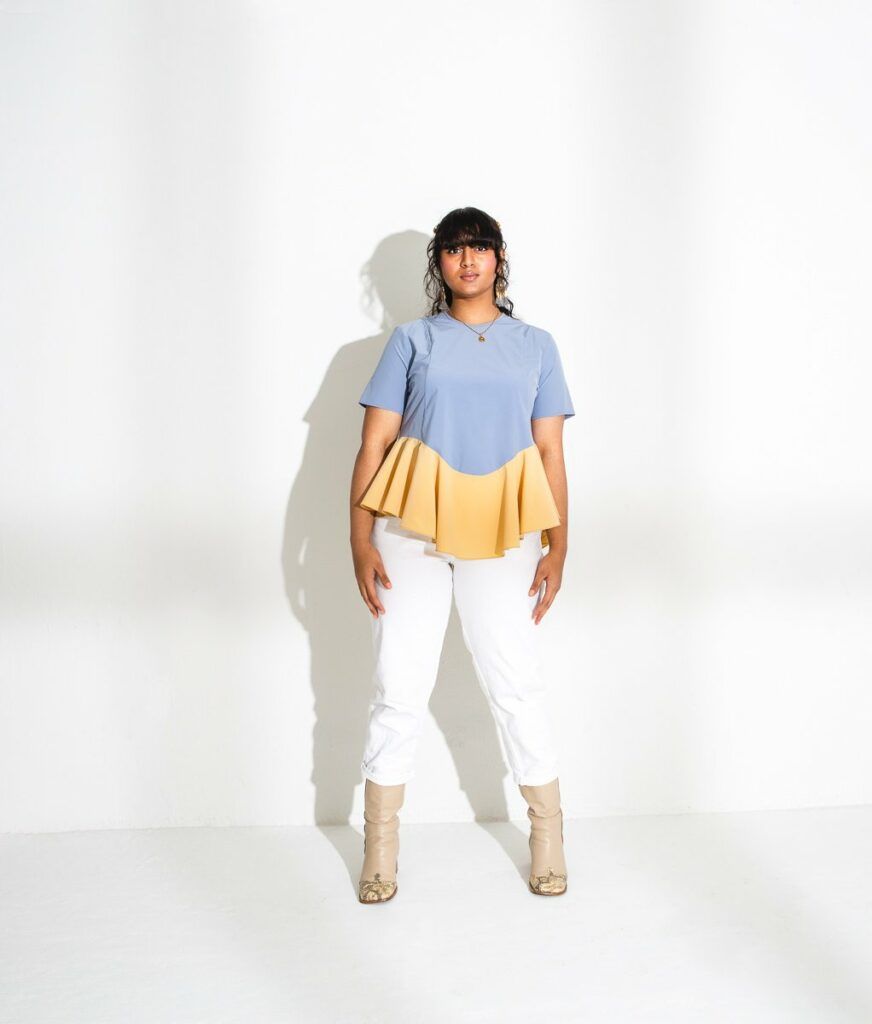 Have you seen anything like the Convertible Sleeve Tee? I haven't but I want more!
Curious About How to Make the Second Sight Pieces Work For You?
So this brand is a little more editorial and you might be thinking, where am I going in THAT?? Second Sight's Instagram page is giving us all the real-word inspiration we can handle! We've included some looks from previous editions that we are feeling, too. So in love with the black, ruffled dress!
The small group releases give us just a taste and leave us wanting more. We don't know about you but we can't wait for the next edition! We are loving these pieces and can see lots of opportunities to rock them this Spring. Items are available up to Second Sight size 07 (22/24) and are pictured on models of different sizes, though not up to size 07.
We're so stoked to see what Kaelen comes up with for future editions.
What do you think? Would you rock some of the Second Sight unique and flirty pieces? Let us know in the comments!