Hey There Hey!
Of course, you know by now that TCFStyle Expo is about more than just plus size fashion, we also cater to the big and tall male. That's why we are pretty hyped to introduce you to a fresh face in big and tall men fashion and influence, meet Timothy Nichols of TeeJKeys.
Meet Timothy Nichols of TeeJKeys
Name: Timothy Nichols
Age: 32
Height: 5'9
TeeJKeys
Location: Philadelphia, PA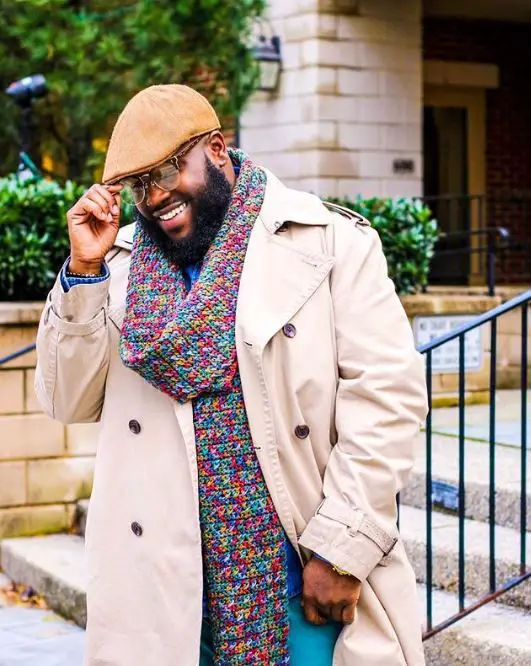 How long have you been blogging?
2 YEARS
What or who inspired you to become a fashion blogger? What led you to it?
The inspiration for becoming a fashion blogger was the need for a larger presence of plus male fashion and representation of big and tall men.
Do you blog full-time, for fun, as a hobby? Share your evolution!
Currently, my Blog is for fun, but it has become such a passion that I am looking to explore full-time blog possibilities. Meeting so many different people and hearing stories of big and tall men that are looking for options concerning fashion, health and wellness, and more… It really inspires me to continue posting new content.
What is your favorite asset? Your legs, arms, waist? How do you play that up?
My Complexion. Growing up I didn't fully embrace the richness of my color but as I have grown I see the beauty of melanin.
What are the challenges, if any, you face in being (petite/tall) and big&tall?
Challenges with being a big & tall male is lack of options at mainstream clothing stores. Since my start I have seen some progress at retailers as they increased their sizes up to 2x and 3x in store. This is not a complete victory as big and tall sizes have a much wider range, therefore we need more inclusion and further representation.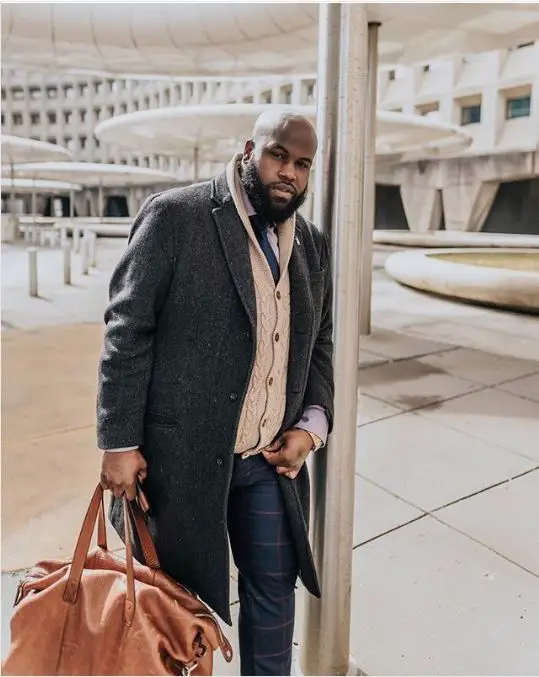 What's your favorite thing about being (petite/tall) and plus-size?
The Plus Size community, as it's unique and bold. We live out loud and are fearless. When we put our minds to something the world takes notice as we do it differently than ever done before. How creative are we to take fashion and concepts not tailored for us and make it our own. So many Plus size men and women walk down a runway or even a street with so much confidence that an audience builds. We draw people in, this is a special characteristic.
What's your favorite thing about being a blogger?
My favorite thing about being a plus fashion blogger is knowing that there are people seeing the representation of themselves on social media. It's fulfilling to know I can help spark an idea or a look for other plus size men. Helping others find clothing that works for them is really dope, all while answering questions about health, fashion, plus size opportunities and events, and more.
Who/what are your favorite designers/brands?
Bonobos, Brandon Kyle Collection, Burberry, Gap, Good Fellow, Alfani, INC International Concepts, Polo Ralph Lauren, Designs by DeAngelo, and Vineyard Vines… just to name a few!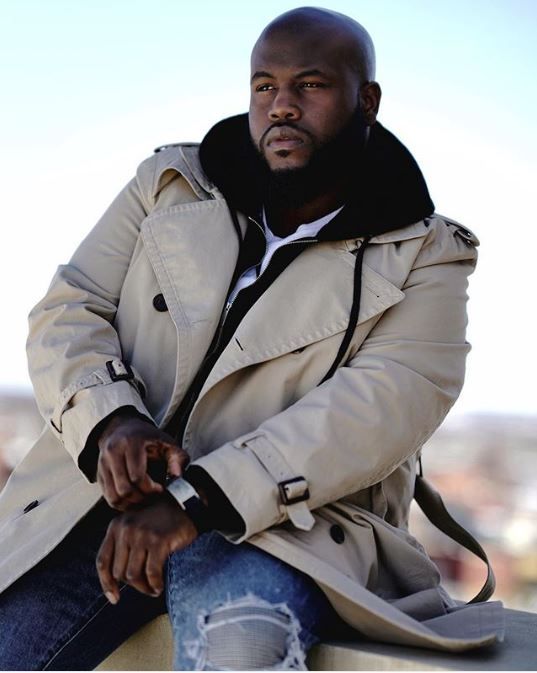 Describe your personal style.
My Own!
Which blogger inspires you? Plus or straight size! Any bloggers currently on your radar?
XL Tribe, PlusMaleFashion, FashionBombMen, RagsandPieces, MenofSize, IconicStyleMag… just to name a few!
What do you think about here plus size fashion is today, versus a few years back?
It has definitely evolved… The recent surge of plus size fashion bloggers is helping to change the narrative concerning plus size in the mainstream.
What do you think or hear from readers, is one of the biggest myths about plus size fashion?
The Biggest Myth is that there are no options.
Lastly, what does Curvy.Confident.Chic mean to you?
It means all things Plus! The Plus size community displays these three characteristics with ease. We offer a wide range of body types, we have the confidence to face adversity and opposition, and we're always fashionable and trendsetting.
Make sure to follow and subscribe to TeeJKeys' IG Page and get all into his fly vibe. And get your chance to meet him at the 2019 TCFStyle Expo.
Only one member left of the 2019 TCFStyle Squad is left. Are you ready for the 2019 TCFStyle Expo, August 9th thru 11th at the Omni Hotel CNN Center in Downtown Atlanta, GA! Are you ready?
Tickets are on sale now, more news and announcements are coming!
Get Your Tickets Here!