Are you ready for a new collaboration? Fashion to Figure has been on a roll and they STILL have more up their sleeve for 2020! BUT, their latest collab, fresh after the Tabria Majors Swim collection is the #EFFYOURBEAUTYSTANDARDS with Tess Holliday!
Yup!
Fashion to Figure tapped uber model, Tess Holliday for a 10-piece streetwear capsule that "celebrates their shared missions of inclusivity and diversity."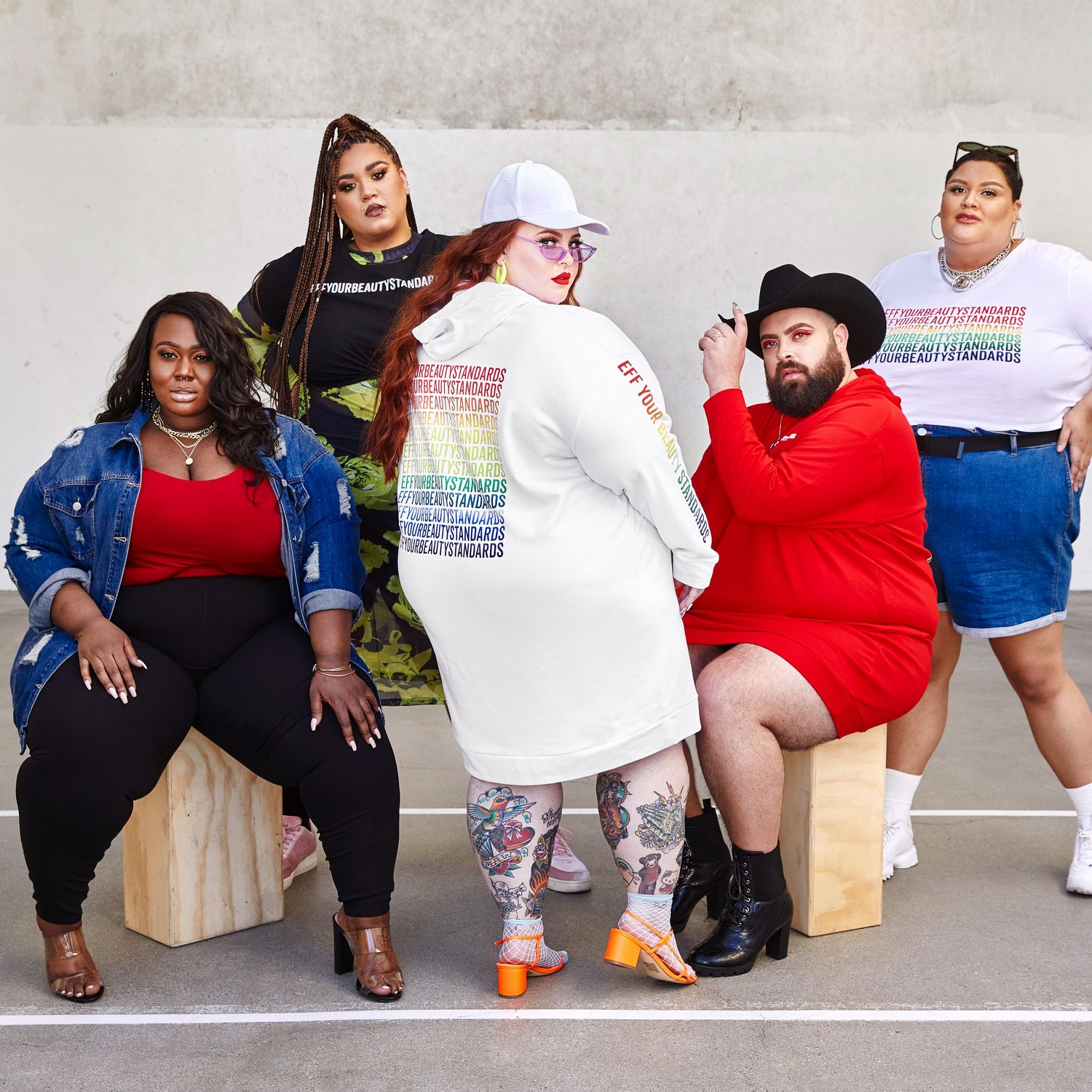 Now, if you do not know, Tess Holliday created her social media movement, #EFFYOURBEAUTYSTANDARDS, on Instagram. This movement celebrated and highlighted the beauty that we all have, through images mainstream media rarely features.
"#Effyourbeautystandards changed my life and means everything to me. It's given me a sense of purpose and community. There is so much power in saying you are more than societies narrow minded beauty standards.

We all deserve to wear what we want and present ourselves how we choose to in this world. Life is too short to not have fun with your clothing, regardless of what others say." Tess Holliday on #EFFYOURBEAUTYSTANDARDS and the relationship between clothes and power
Inside the Fashion to Figure x Tess Holliday Collection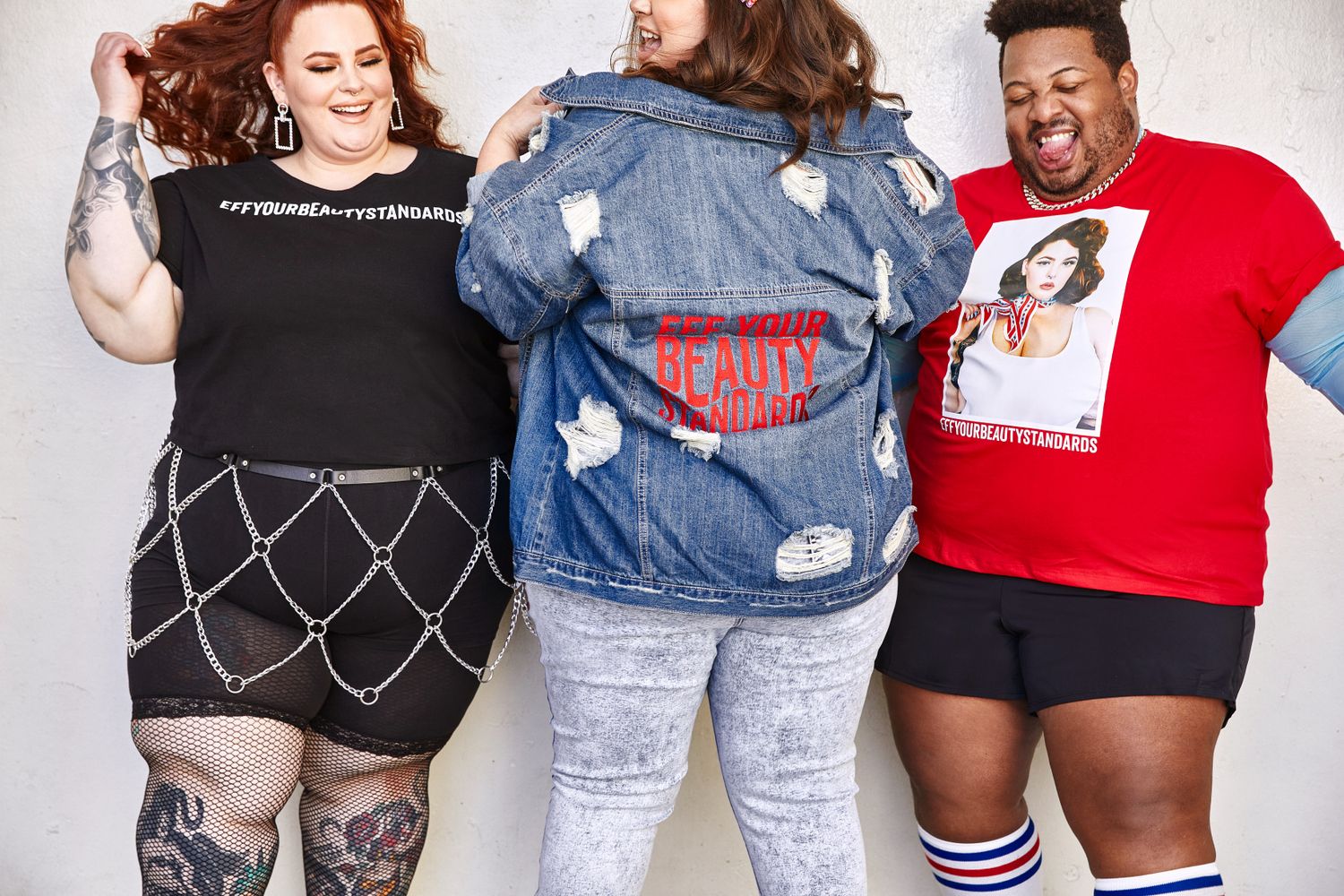 For this collaboration, Fashion to Figure did something new. They added options up through a size 4X! (Now, if they can keep this moving forward, that would be a serious win!) Yes, the collection goes up through a size 4X, with pieces ranging from $24.99 to $99.99.
The 10-piece street wear capsule includes a signature trucker jacket, joggers, crop tees and accessories adorned with the #EFFYOURBEAUTYSTANDARDS logo.
"I've been wanting to do this kind of collab for so many years and Fashion to Figure was the first brand that didn't try to change or water down the message of "#Effyourbeautystandards.

They let me have creative control, cast the models I wanted and helped me make this the most diverse campaign possible.

I hope when people see these images, they feel represented and a little less alone." Tess Holliday on her Fashion to Figure collaboration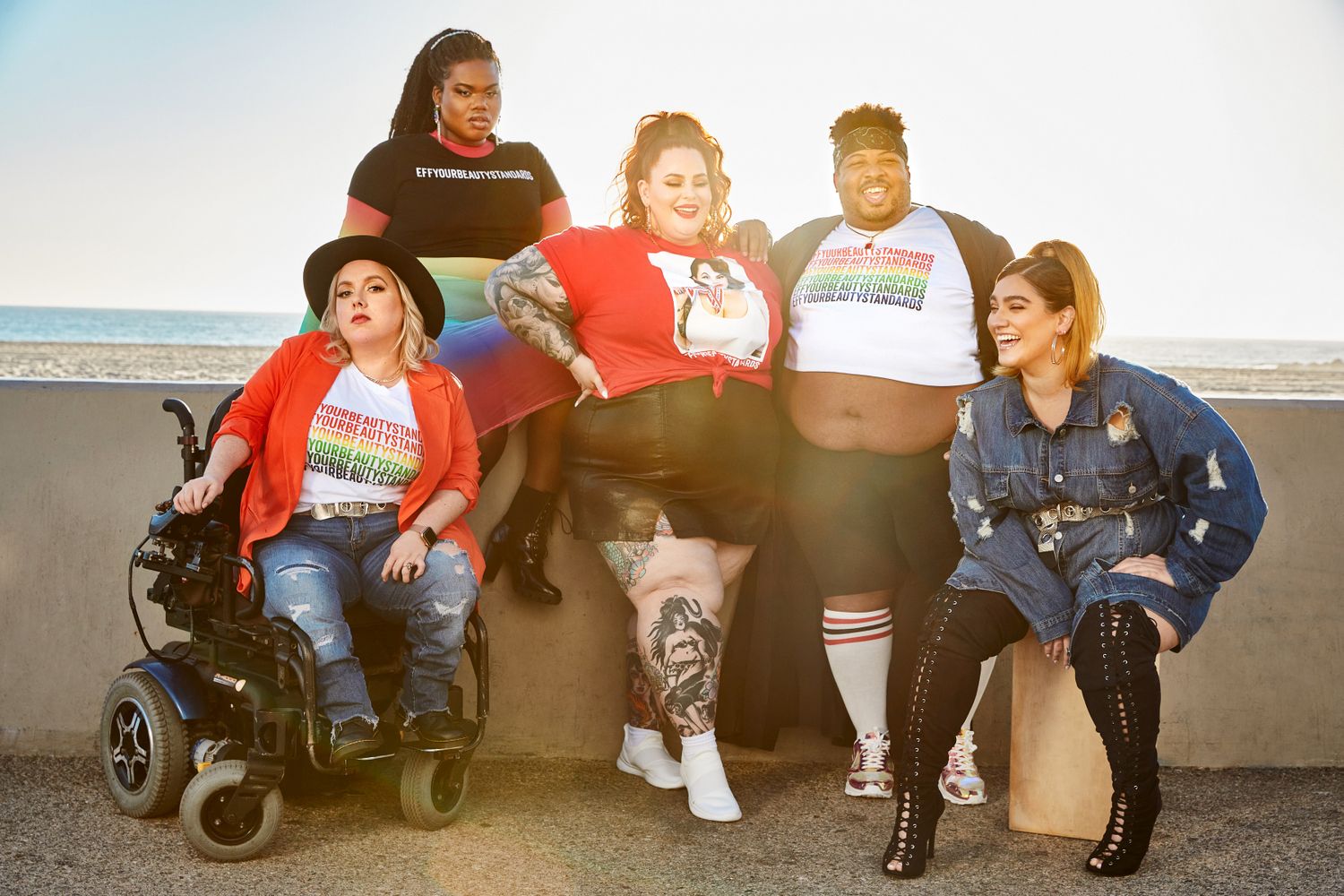 Brava Tess.
Not only is this capsule collection one that Fashion to Figure and Tess Holliday are excited about, there is a community component with The Trevor Project. As a national organization that serves LGBTQIA+ youth, Fashion to Figure and Tess Holliday have pledged financial support of the organization with their collaboration!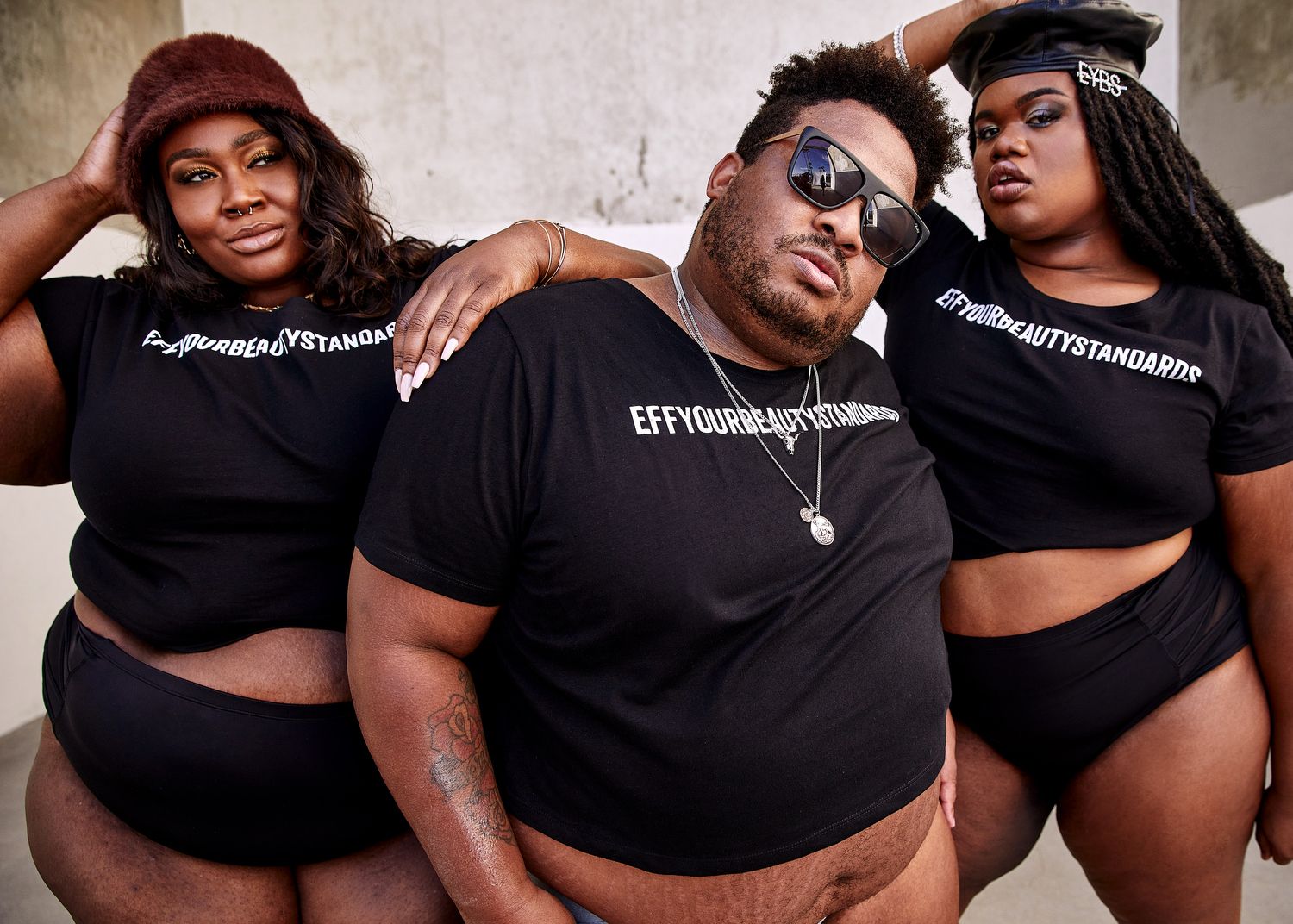 For the campaign, we get all the visibility and representation! Tess Holliday tapped visibly plus influencers who "represent the capsule's mission of diversity and inclusivity:"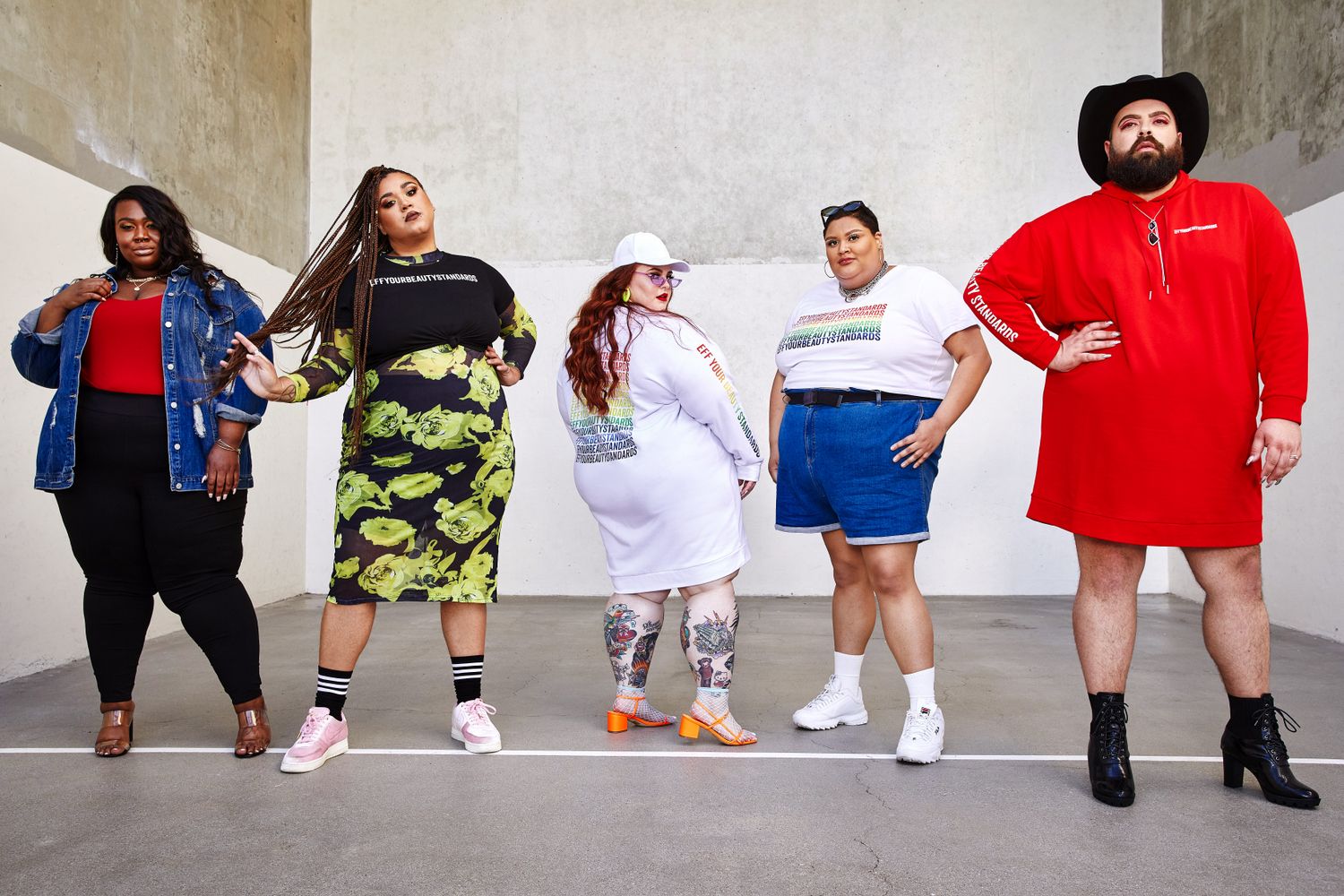 What a fun collection, right?
Could you see yourself in a few of these pieces? How much fun is this collection and the imagery?
Who else could you see doing a capsule collection with the brand?
Let us know what you think and which pieces stand out the most to you!