I love me some leather- whatever your pleasure (faux or real), fall's latest trend has me so excited and adding items to my Fall Wishlist immediately…. I have lusted after Sequins, shared the love for Animal Print, but today, we talk LEATHER.
Finding designers and retailers who fashion leather BEYOND the leather jacket has been a task, BUT there are quite a few options! Even some of my favorite tweeps (@_franceta) snatched up pieces that had me salivating and tempted to make my purchases immediately!
No Seriously!
Skirts, Dresses, Leggings, Jackets, Vests, and even Shorts (Adina Howard anyone?), Leather has come back for the fall with a chic edge, sophistication, and playfulness that is sure to satisfy your fashion palette!
Plus Size Leather Shopping Hints and Tips:
A leather pencil skirt is always a great place to start if leather is too bold for you!
Monochromatic hues adds a fashion forward sophistication
Leather comes in a variety of colors, but for fall dark jewel tones adds depth and intrigue to your wardrobe!
Opaque tights are amazing and a great way to rock a leather mini or short in the fall!
Fit is always a tricky thing here, as it is quite visible, especially in pleather or any faux leather variation, so make sure you get the right fit!
Here are a few of my favorite finds perfect for the fall:
Fall 2011 Trend Spotlight- Lusting for Leather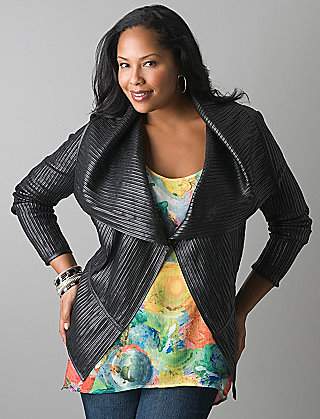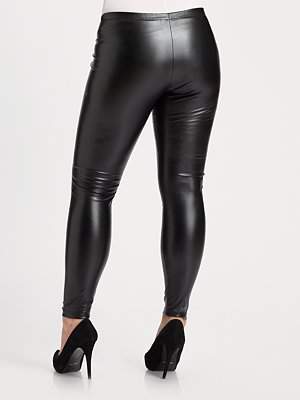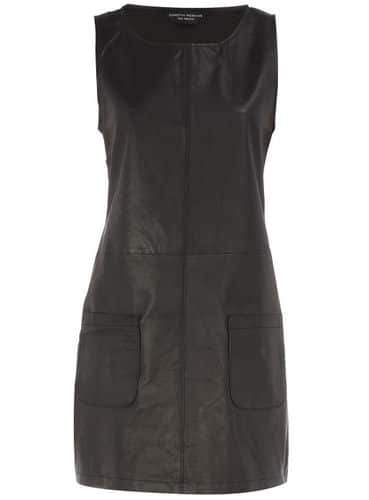 What do you think? Are you a fan of leather?
Which leather trend are you dying to get your hands on?
If you missed it, make sure you check out the other plus size trends for fall 2011!