Like icing on a cake, jewelry is your finishing touch for your outfit. Whether a ring, earrings, necklace or bracelet, accessories lay the foundation for your own style personality to come through. For Fall 2010, continuing on from last season, is the statement piece.
I absolutely adore a statement look; instantly, a statement piece transforms you from wow to POW or Drab to FAB!
I have rounded up some of my favorite pieces that Fall has teased us with.
Fall 2010 Accessories Trend
The Necklace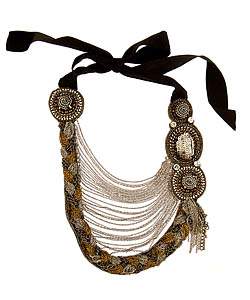 The bib or choker necklace commands and begs for the center of attention- she takes the spotlight, so do not share the spotlight with other pieces of jewelry.  When rocking such an beautiful or mesmerizing item, opt for open necklines, classic shapes, and a lot of attitude!
Here are some of my favorite looks:
Up to Cuff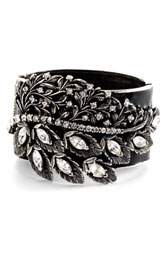 Roll up your sleeves, bares your arms, and stack 'em up! Yes. For the fashionably fill figured, cuffs allow our thicker wrists to get in on the fun too! With cuff bracelets, mixed metals, different shapes, and layers, this trend definitely exudes an edge and playfulness! For the more extravagant cuff, one makes more of an impression.
Cuff it up with these favorite finds!
Ring 'Em Up
The cocktail ring is sure to steal the scene- especially when it makes a statement. Whether you stack them, layer them, or have it stand alone, the statement ring begs for attention.
Stopping traffic with these jewels:
A Brooch Approach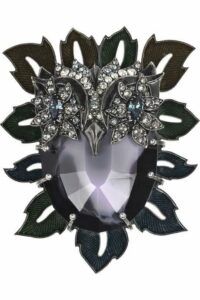 Now, I have not been one for the brooch, but this season, I am rethinking it! No londer the diamonds our grandmothers wore, there are unique styles now to play with! Think rosettes, ribbons, tulle and various interesting fabrics! Also, no longer think about the traditional lapel placement, think outside the box!
Here are some of my favorite looks:
Sooo… what are you wearing this Fall?