Picture this earrings nightmare scenario: You're running late for a crucial Zoom call to literally make or break your next move with the company. You love this job and company, and you are 100% prepared. Your hair looks great, the outfit is perfect, and the minute the zoom call starts, you looking at your image on your computer, and you forgot your earrings!
You know that devastating feeling, and your heart drops…You are completely naked without your earrings. Ugghhh!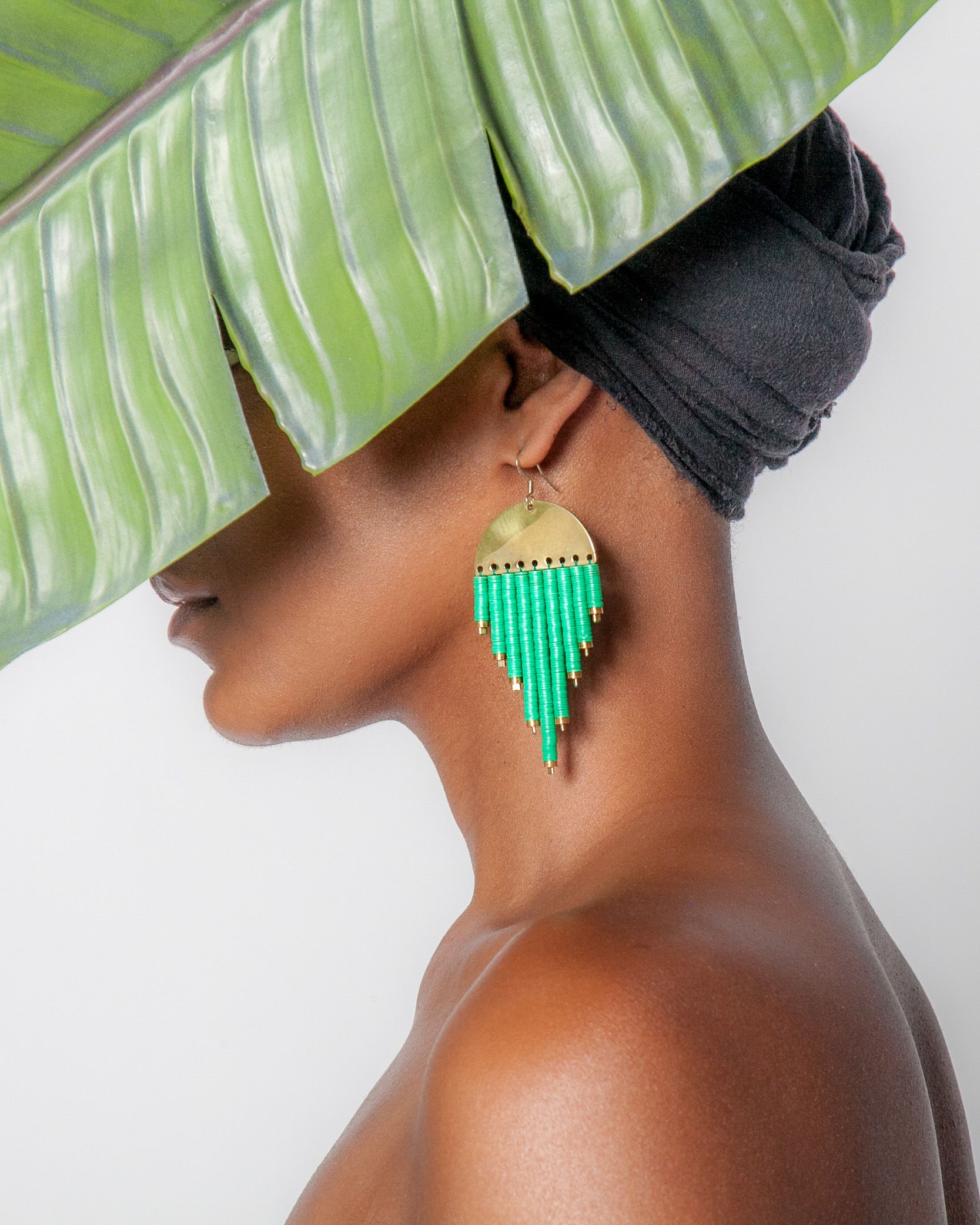 Earrings are such an important factor in every outfit. Finding the perfect earrings can be difficult. You may not want anything too heavy or consumes your face.
You may want something simple and chic or pair of earrings that match the color of your shoes. If you don't have your earrings pierced, don't worry, we will have options for you too!
Understanding how to dress your earrings is key. When wearing statement earrings, these earrings are usually large, bold, and can be spotted a mile away.
Pair your statement earrings with an off-the-shoulder top or turtle neck, jeans, and a bold pair of shoes. Let the accessories speak for themselves.
If you are wearing stud earrings, pair them with a v-neck top or something busier. Have fun with this outfit!
Hoop earrings can be worn in so many ways; pair them with an LBD (little black dress), jean jacket, and your most comfortable footwear.
What I love most about fashion is that we have ground rules, but you can break them at any moment!
Fashion should feel like freedom. You should wear whatever you want, however you want. Whatever makes you beautiful and confident!
Since we are at home and are trying to find new crafts and hobbies, you may want to try your hand at making your own earrings! Here's a great link on how to make your own earrings.
If you haven't been bitten by the creative bug and enjoy supporting creatives and small business owners, Etsy is an amazing place to get lost in beautifully handcrafted earrings.
If you don't have the time to search for your perfect pair, or make them yourself, we compiled a list gorgeous earrings, just for you!
25 Irresistible Springtime Earrings!
Fashion is about feeling. A simple pair of spring earrings can change your entire mood. When you wear a pair of statement earrings with a simple outfit, with your hair out of your face, and minimal makeup, you feel like nothing can stop you.
When you feel beautiful, your day is a little brighter and life is just a little easier.
What earrings are you buying? Which earrings are pulling on your heartstrings? I can't wait to hear from ya'll.