We've been showing a lot of love to eShakti over here at The Curvy Fashionista. And why not? They are killing it with customizable looks in a variety of styles. Eshakti is an amazing find for women of all shapes and sizes. I think it's particularly fantastic for petite plus women who have the unfortunate difficulty of finding clothes that work with both a voluptuous figure and a small frame. You can plug in the length of your arms, shoulder width, and a ton of other measurements, and within three weeks, you can have a perfectly fitting piece of clothing.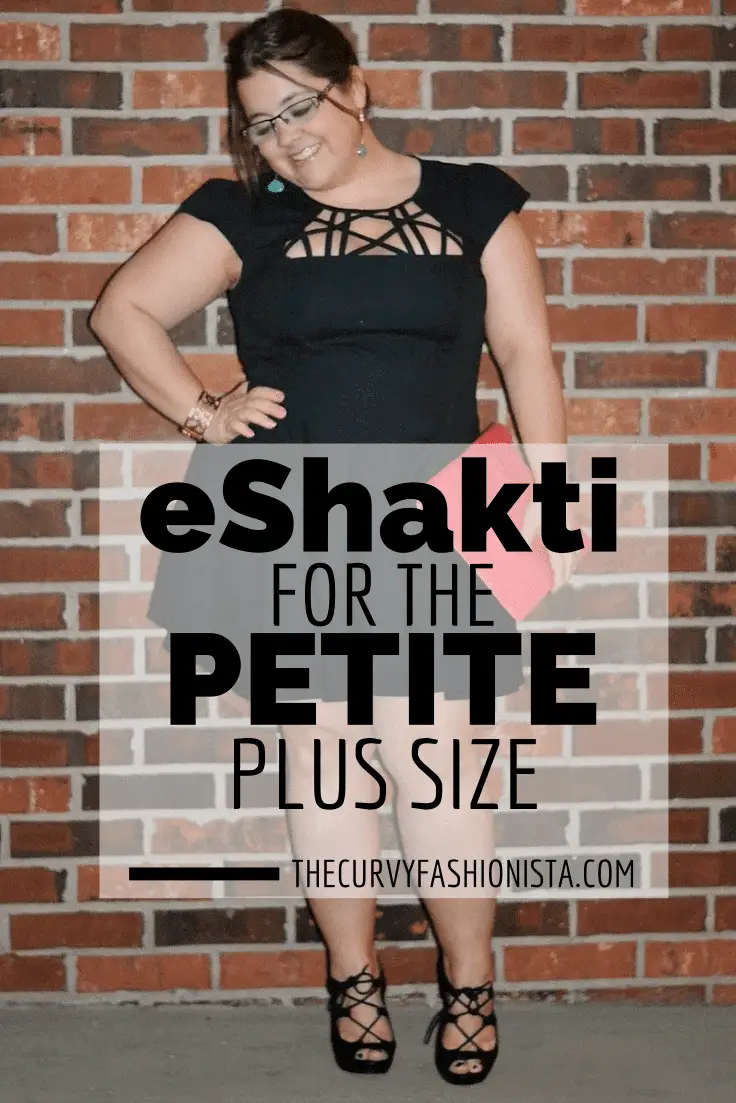 Lately, eShakti has been offering up some fabulous options with contemporary and bohemian twists on their typical classic and retro-inspired aesthetic. Combine that with customizable fit and styling options, they are leaving me in danger of maxing out my credit card!
As a working mom, I need clothes for the office, clothes for casual weekends with the kiddos, clothes for date nights with my boo, and clothes for the occasional fashion event. Eshakti has me covered for pretty much all of my lifestyle needs, and I bet they do for you as well!
Want proof? See what I mean here:
eShakti for the Petite Plus Size Fashion Lover
Cool Cutouts
Illusion crop top and poplin skirt set from eShakti (Similar available here) | Morgan Dress from eShakti (Available in white here or navy here)
For the trendy fashionista, tea-length hemlines and cutouts are where it's at, and eShakti has both! The crop top two piece set has cool cutout detail and a longer hemline. Lattice cutouts add a flirty touch to a fun skater dress customized to a mini length. These looks are perfect for a night out with friends, a date night, and many other occasions.
Modern Romantic
Polkadot cutout cotton dress from eShakti (Available here) | Dahlia crinoline from eShakti (currently sold out; Similar available here and here)
Speaking of dates, eShakti has a ton of options for the modern woman who wants a little femininity, fantasy, and romance in her fashion. Contemporary cutouts mix with sweet polka dots and an on-trend midi length for a versatile dress that works for day or night. Did you know they carry tulle skirts? Oh, yes they do!!!
Classic with a Twist

Khaki trench from eShakti (Currently sold out in khaki; Available in navy here and khaki floral here) | Pencil skirt and blazer from eShakti (Sold out; Similar skirt available here)
If you work in an office, classic pieces are usually the way to go. A khaki trench, colorful blazers, and pencil skirts are staples in many a corporate woman's wardrobe. Getting these staples in a perfect fit with customizable sleeve and hem lengths make these pieces a little more modern and a lot more "you."

Bohemian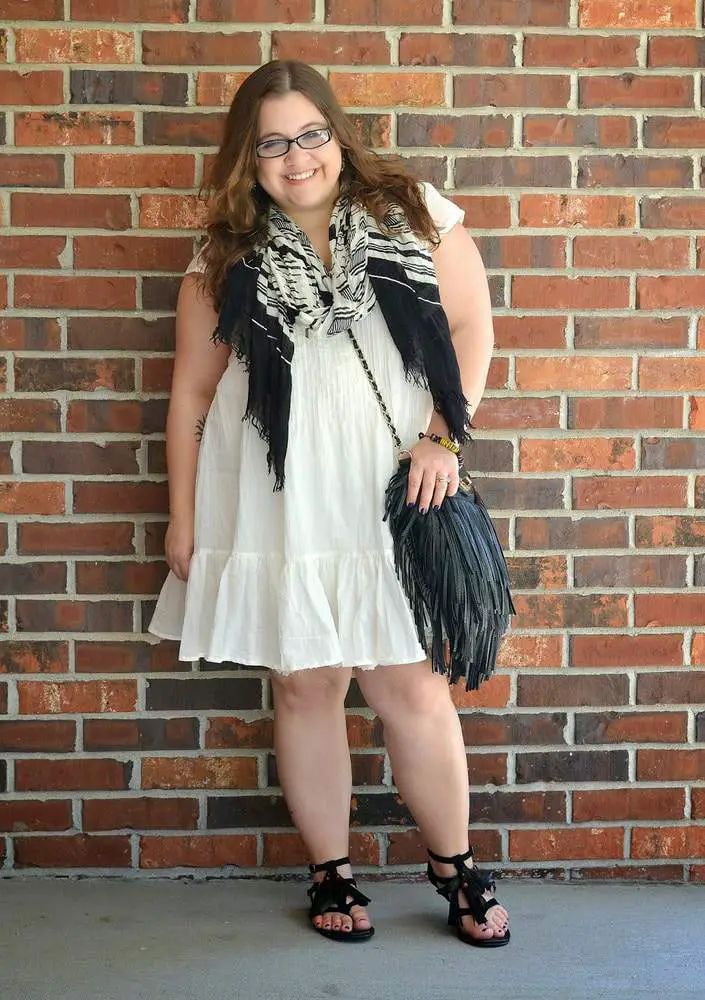 Pintuck pleat voile trapeze dress from eShakti (Available here)
For casual days, bohemian-inspired pieces can be a lot of fun. The easy, carefree style is a no-brainer for relaxed weekends. This dress can be customized with various necklines and sleeve and hem lengths.
Contemporary Prints
Cubist print blouse from eShakti (No longer available) | Spectacle print dress (Currently sold out; More fun prints here and here)
For work or play, modern prints help make your wardrobe feel fresh. Pop art prints were huge on spring runways, and eShakti offered up their version of this trendy print in a work-friendly blouse. A high quality linen/cotton blend dress is fun and flirty with a skater skirt cut and spectacle print.
I think I've made my case for eShakti for the Petite Plus Size Woman.
Check out the newest arrivals from eShakti HERE!
eShakti is THE place to go for fun and unique pieces guaranteed to fit to perfection! Their items can sell out quickly, but they often re-stock popular pieces, so it pays to check back often!
Now, don't you want to go shopping? LOL… Have you shopped and customized their pieces? Let us know and share below!