The holidays are upon us and if you are still looking for that perfect plus size holiday look, well, I think we have found more than a few options for you When was the last time that you checked out the contemporary plus size brand, Courtney Noelle? Well, with the newest Holiday Collection from them, you need to catch up, FAST!
Featuring Shaina Tucker, who we recently highlighted for Giving Tuesday, this Courtney Noelle Holiday capsule collection gives us four different looks with various personalities!
The Courtney Noelle Holiday Collection
Erica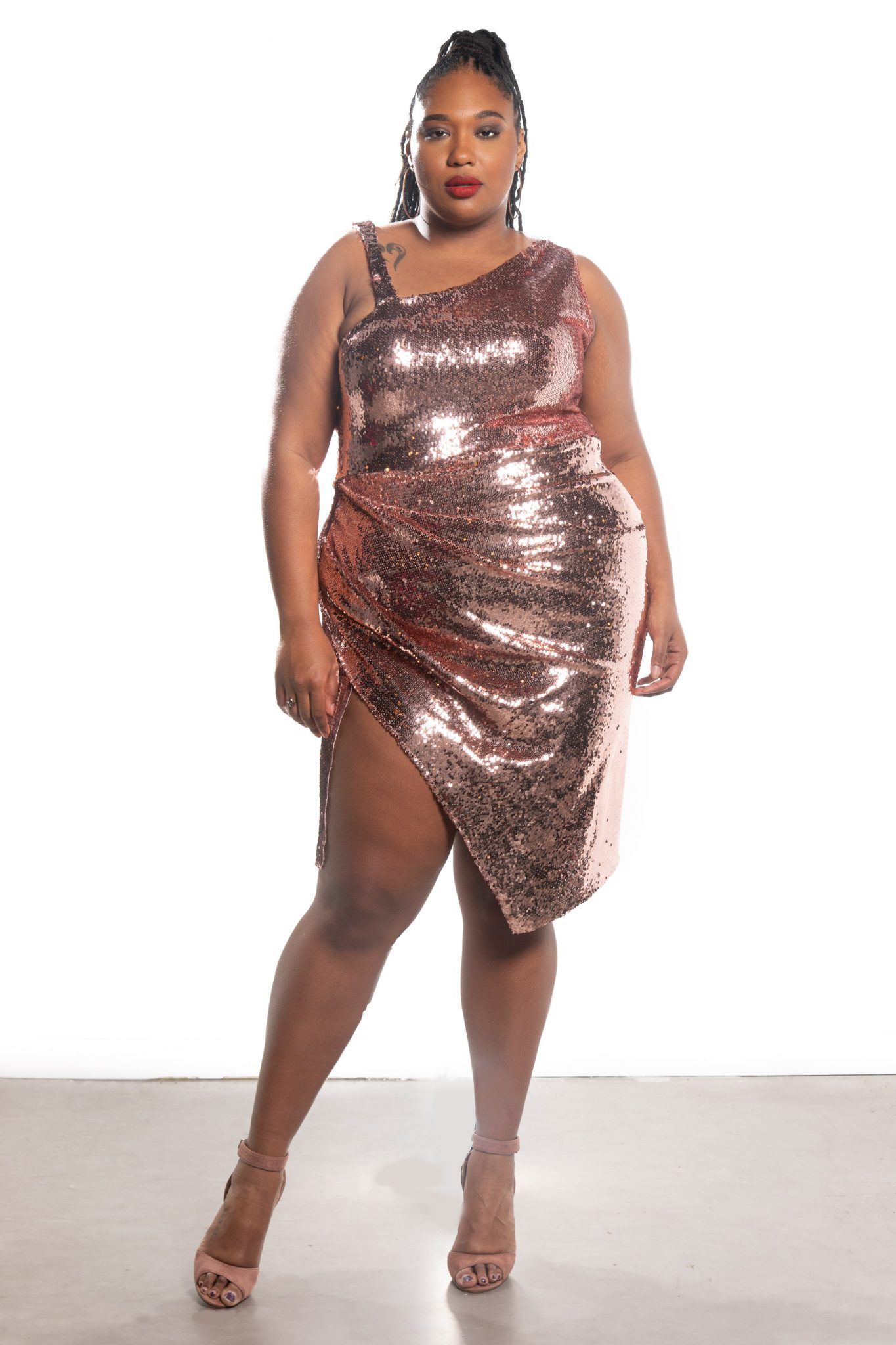 This is THAT sequin dress that you rock when you are ready to turn heads, bring in the new year, or are ready to celebrate the holiday festivities!
Give them a little leg, shoulder, and attitude in this rose gold number that is sure to wow.
Angela

If you are looking for a little drama, why not shake things up with this floral maxi gown? Perfect for the fashion forward, unapologetic person, this dress is a statement.
Not for the timid nor the shy, Courtney Noelle gives us a dress to remember.
Khloe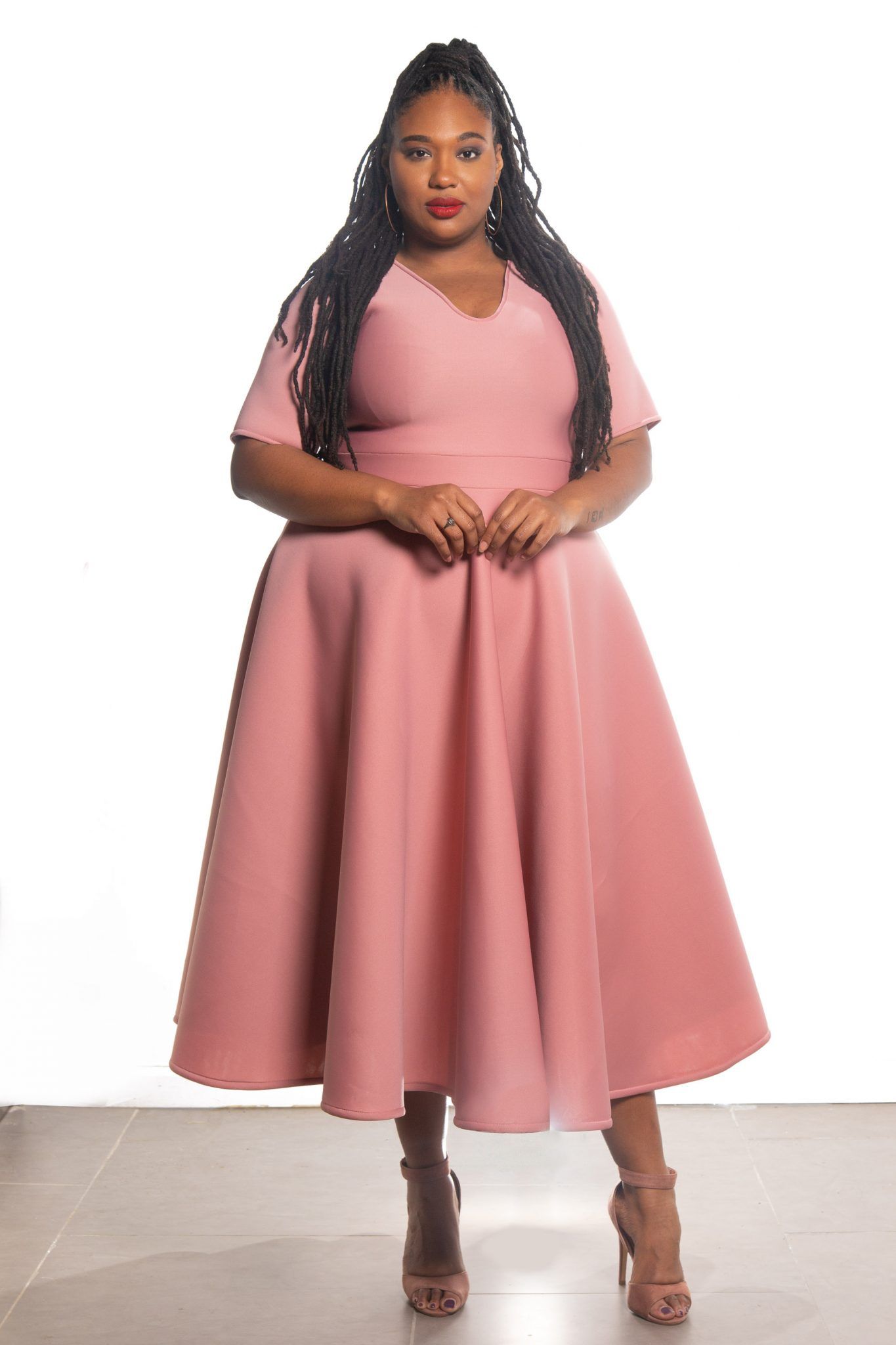 With an update to her signature scuba dress, this dress is perfect for the work holiday party and back to the family celebrations.
With a change of your accessories, you have a dress that will take you throughout the holiday season in style; poised, polished, and ready to celebrate!
Tiffany

If you are ready to wow the crowd. If you are unapologetic with your curves, then this is the dress that you need to be checking for!
This silhouette, paired with this festive hue and shoulder action, this dress oozes confidence!
Soooooo, which dress is more your style?
Which dress can you see yourself playing around with for the holiday season and beyond? One of the great things about Courtney Noelle's pieces is the timelessness of her pieces.
Whether you rock them this year or two years from now, you will always make a statement!
For those of you who are curious, yes, Courtney Noelle does ship internationally! With sizes available up through a 4X, if you are looking for that contemporary plus size vibe, you need to bookmark Courtney Noelle!
Soooo which dress is your favorite? Let's discuss!