If you are looking for a plus size bathing suit that speaks to you, the young professional woman, who is confident, bold, and unapologetic with her curves, then today's fun find is here for you! While scrolling through Instagram, we caught a new brand, whose imagery stopped us, whose swim pieces excited us, and we had to share the new contemporary brand, Curvy Fox, with you!
"Ego Trip is my journey to remind women that regardless what anyone thinks you are beautiful and should be free to be Cocky, Conceited and Boujee no matter what size you wear." Tiina Howell
I mean, with this statement alone, I had to get all of the deets about this Made in the USA brand, catering to the contemporary plus size shopper. Now, while Curvy Fox is not a "only" plus size brand, they fashion swim and ready to wear options from a 6-24. And with their debut collection being perfectly timed for swim season, we had to share this new collection and talk about our favorites with you!
With pieces named "Brag Different," "Cocky," and "High and Mighty" I had to take a deeper look at this new brand and see what they had to offer!
So are you ready to see what Curvy Fox has in store for us? Well then, my love, start scrolling!
Curvy Fox Debuts Its 'Ego Trip' Swim Collection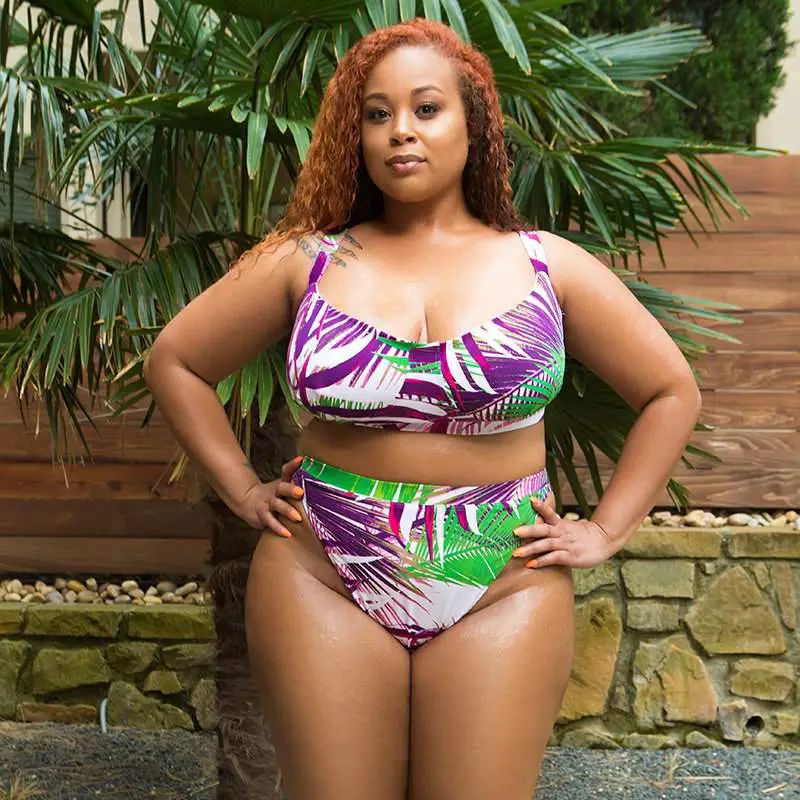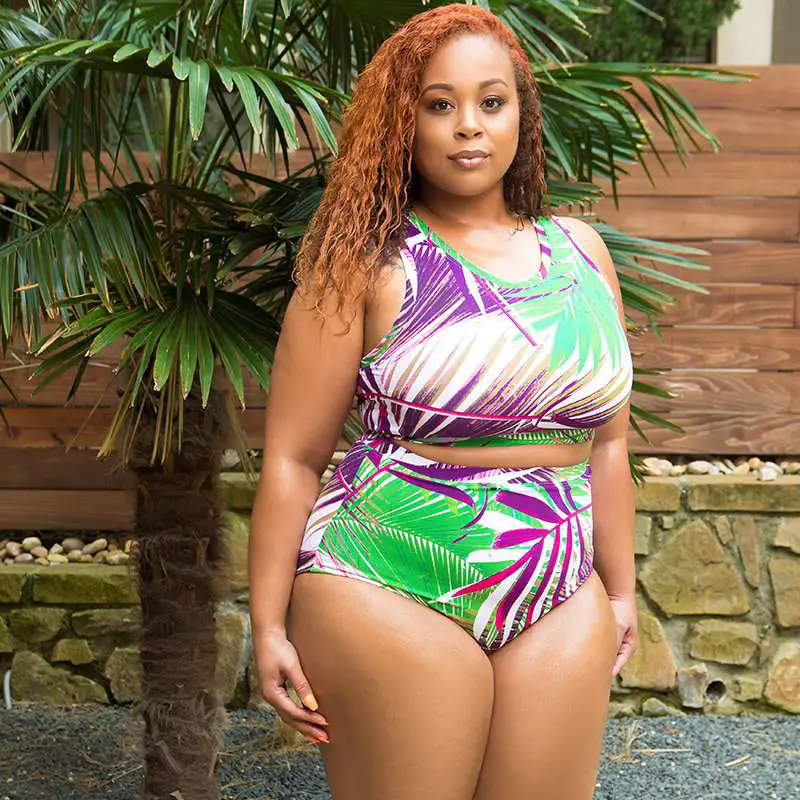 So, I need one of these two piece numbers! I have to say, we hardly see a Brazilian style bottom in plus, and while this silhouette scares me, it intrigues me even more! And then, you see these prints? The support, the styling? I can get with this! With shaper mesh and sports bra support, I am here for these pieces!
I am sure you are wondering… who is Curvy Fox? Well let us share:
Curvy Fox is a fashion movement catered to the young, professional woman looking to define her own beauty standards while showcasing her unique features and style. Curvy Fox offers a versatile collection of swimwear and ready-to-wear pieces that provide a curve embracing fit and enhance your style as you stand out in the crowd.

Hyped?! You can shop the collection, now at CurvyFox.com
And for those who are wondering, yes the collection ships internationally! So you Curvy Fashionista girlfriends overseas can rock out in a few pieces from them too!
I am so curious to see what else will come from Curvy Fox, with such a strong debut lookbook! If their swim is this fly, I can only imagine their ready to wear options will be just as hot! Riiight?
Right.
Which pieces call out to you? Which ones are you in love with? Let's discuss!