I love you guys. I do. For reals! SO when a fabulous blogger reached out to me with her skills, immediately I had to share her with you! (Don't worry; another plus size art will be back tomorrow) BUT, in the meantime, I had to share this work with you because it is THAT good! You know the Lane Bryant x Isabel Toledo collaboration launch and fashion show last week? Well, it was put to sketch!
Let me share this fabulous art with you: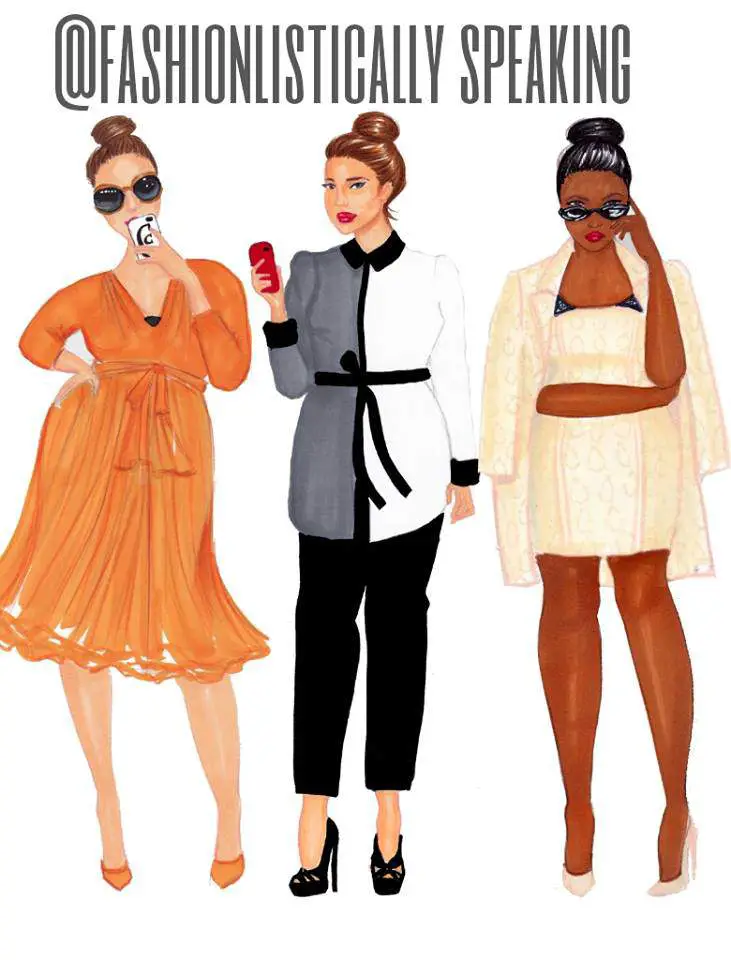 Crystal Caraway , the blogger and artist behind Fashionlistically Speaking shot me a note sharing her work and I had to share! When I asked her what prompted her sketches, she shared this:
"I'm inspired by all things aesthetically pleasing. My illustrations feature sexy confident women who are fiercely real. My biggest inspiration comes from the plus size bloggers that I follow. My artwork embody elements of their creativity and personal style. During any Fashion Week you can always find fashion illustrators interpreting the season's hottest looks. When I heard of the recent Isabel Toledo /Lane Bryant fashion show I grabbed my markers and paper. My girls in this collection are giving you elegance, confidence and a little bit of sass. My main goal is to not think of curvy and plus size fashion illustration as a niche but as a reflection of today's Fashionistas."
Um, how amazingly talented is she?
You can follow Crystal and gaze upon her fab sketches here:
Fashionlistcally Speaking on Instagram
Fashionlistcally Speaking  on Pinterest
Fashionlistcally Speaking on Twitter
There are soooo many other good sketches to check out too!
AND if you want to hire her for a piece of commissioned art, you can email Crystal here
How cool is this? I do love a fabulous fashion sketch!