Swimwear has evolved over the years, especially for plus size wearers. Though we have a complete guide for you, there are so many options that it can be a tad bit overwhelming to find the perfect swimsuit even for a day lounging about the pool.
I mean, do you go with a one piece, or two? If you do a two piece, should you wear a string bikini, high waist bottoms, shorts or bandeau top? What color? Should you size up, or size down? It can be absolute madness!
And this craziness can be multiplied for our friends that are non-binary or gender fluid. Chile, we got you covered!
Ditch the normal and allow us to introduce you to Beefcake, the company revolutionizing swimwear by making size inclusive, unisex suits!
Meet Beefcake Swimwear
Founded in 2016 by Mel Wells, Beefcake is a playful, gender neutral swimwear company with a vintage twist.
Manufactured in the US, Beefcake creates one piece unisex swimsuits inspired by 1920s styles. Vintage is truly everything, amirite?!
The complete collection includes five pieces (priced at $99) that are available in sizes XS-5X. If you're on a mission to help save the environment, then we have some super good news for you. All of the swimsuits are made from eco-friendly materials.
Seriously, go order one or all five, already!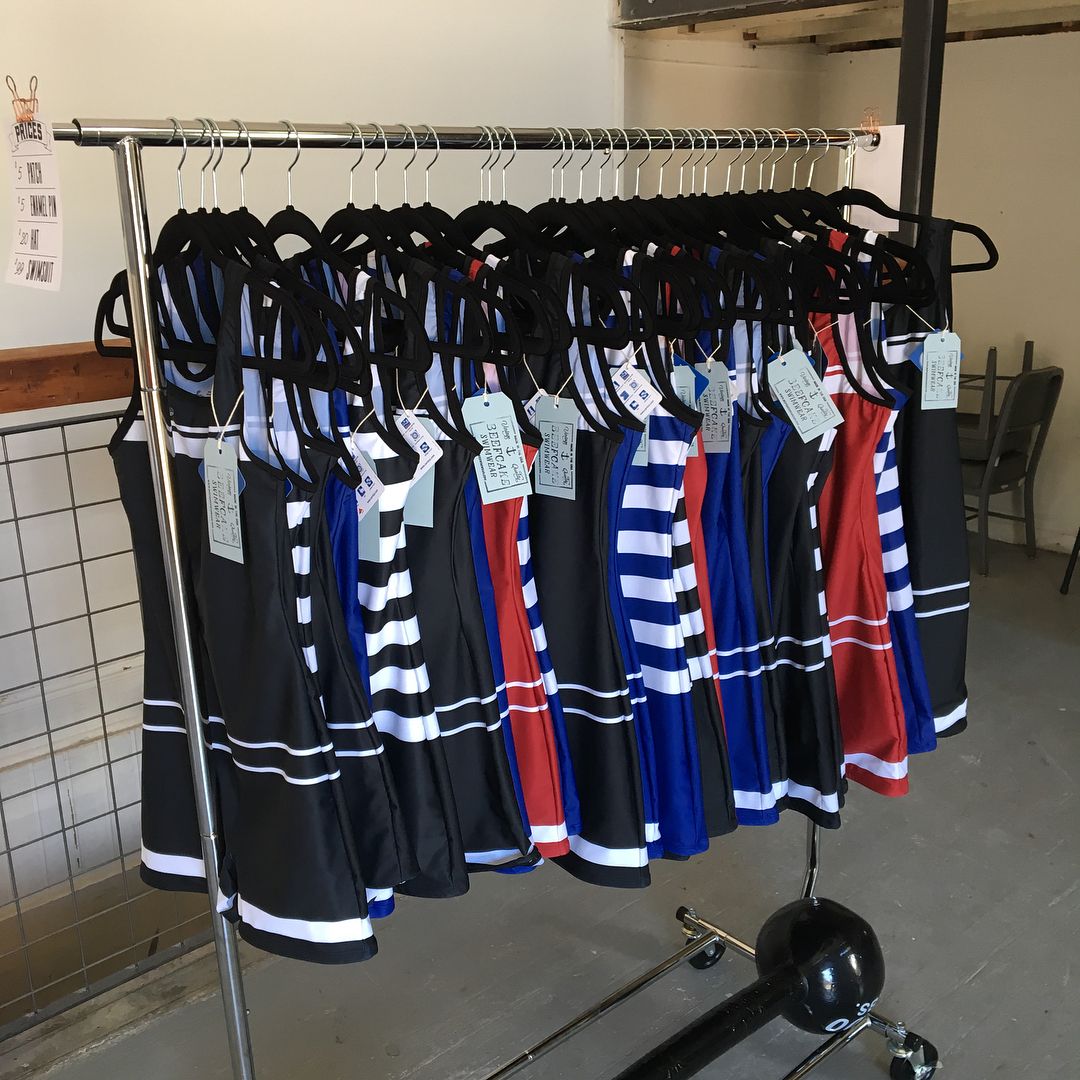 What's a Beefcake?
We live for a quirky name! The inspiration behind "beefcake" comes from "cheesecake" a term dating back to the 1660s in Britain to describe sexy ladies. The male version of cheesecake, a.k.a. "beefcake," emerged in the late 1940s and has been around ever since.
Mel and her team thought the term "beefcake" was a little retro, a little queer, and skews masculine-of-center.
With that in mind, it's their hope that someone wearing Beefcake Swimwear will feel confident, playful and strong no matter their size, shape, age or identity.
Whether you're a modest mom who loves the coverage while playing on the beach with your kids, someone trying to find swimwear that doesn't involve ruffles and skirts, tomboys and butches who want masculine swimwear, or male-identified swimmers who don't want to go topless…there's a beefcake for you!
Beefcake Swimsuits are only made in small batches and sell out rather quickly. You'll want to go ahead and order yours to get it in time for your next vacation or pool party!
Will you be giving this brand a try? What do you think of unisex swimwear? Give us a shout in the comments!