Today we have guest blogger, Alissa of Stylish Curves who had the pleasure of attending the Calvin Klein Fashion Show! Please read on and enjoy!
When it comes to shopping for my personal style my eye is always drawn to classic pieces, which is why I tend to like more traditional American designers. I'm always excited when Michael Kors, Donna Karan, and Ralph Lauren come out with their new seasonal goodies. Surprisingly this season I have been seduced by another collection, Calvin Klein. Calvin Klein is no stranger to designing clothes for plus sizes. He has always done jeans, casual tops, and a few laid back dresses, but, his designs have never really appealed to me the way they have for Fall 2010.
A little over a month ago, I found myself in the plus size department at Macy's. I was on the hunt to find something to wear to the One Stop Plus Fashion show. While I was browsing racks and racks of clothes I stumbled upon a geometric print sweater dress that immediately caught my eye. It was gold, black and had an oversized fit. I grabbed it up, rushed to the fitting room and as soon as I put it on, I knew I was in love. Once I got home I added a belt and a pair of ankle boots and I was ready to go. I received nothing but rave reviews at the fashion show and from random people on the streets. I knew I had a winner.
My second encounter with Calvin Klein's fall collection came about when I was searching for some new work pieces. This time I headed to Lord and Taylor so I could avoid the crowds at Macy's. Lord and Taylor were having a 40% off sale and I knew I had to take part in it. On this shopping trip, I found a beautifully constructed zebra print sheath dress that tied at the waist. The material was thick and soft (just like my curves, lol) and it fit my body perfectly.
After purchasing my second Calvin Klein Plus piece I had to search for more. While searching I found an assortment of graphic prints, leather trim dresses, body con pencil skirts, and I even found a dope sequin blazer (at Bloomingdales). This collection definitely puts Calvin Klein at the forefront of my fashion mind. I was so pleased with the quality, fit, and stylish pieces the collection had to offer. Normally the sizing is off when a straight size designer goes plus (because designers don't take the time to understand the plus size frame or use a true plus size fit model), but, with the pieces I bought from Calvin's collection, everything fit just right. No alterations needed and all pieces were moderately priced.
Checkout two of my looks and the sequin jacket that's on my wish list: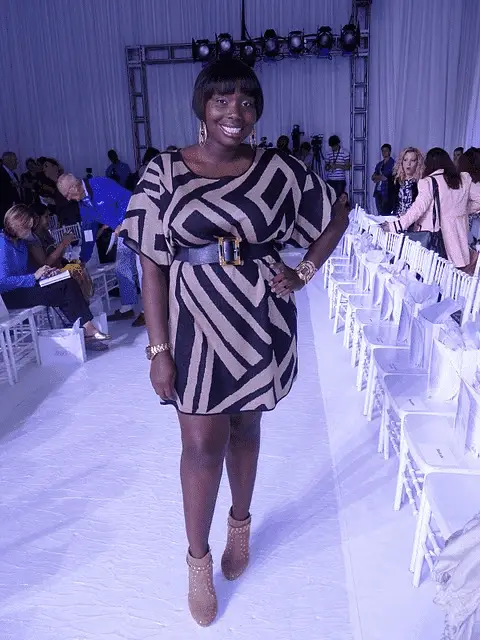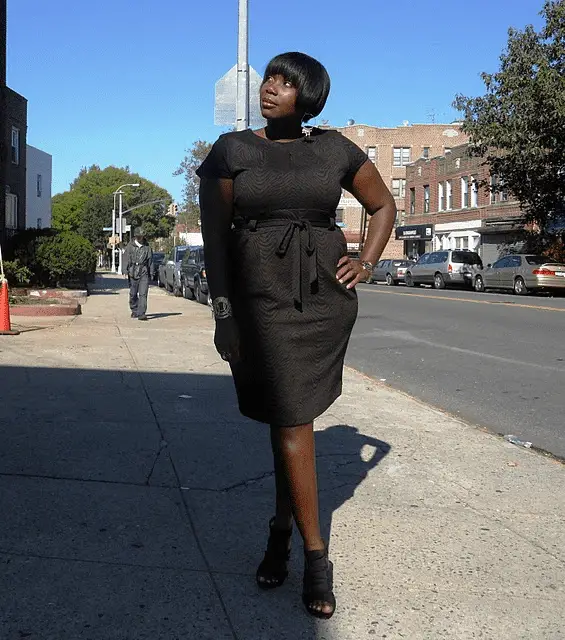 And now for my New Favorite!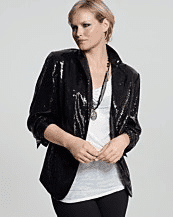 What do you think? Do you have any Calvin Klein pieces you adore? I would love to hear your thoughts!