I think we can all agree that parents are pretty amazing and deserve more than one special day of celebration, am I right? So Father's Day is right around the corner, and we're celebrating this year with our Father's Day gift guide! That's right! This one is for all the special father's in your life, whether it be your own father, brother, uncle, boyfriend, or husband! There's no gift too small or large for the dads in your life.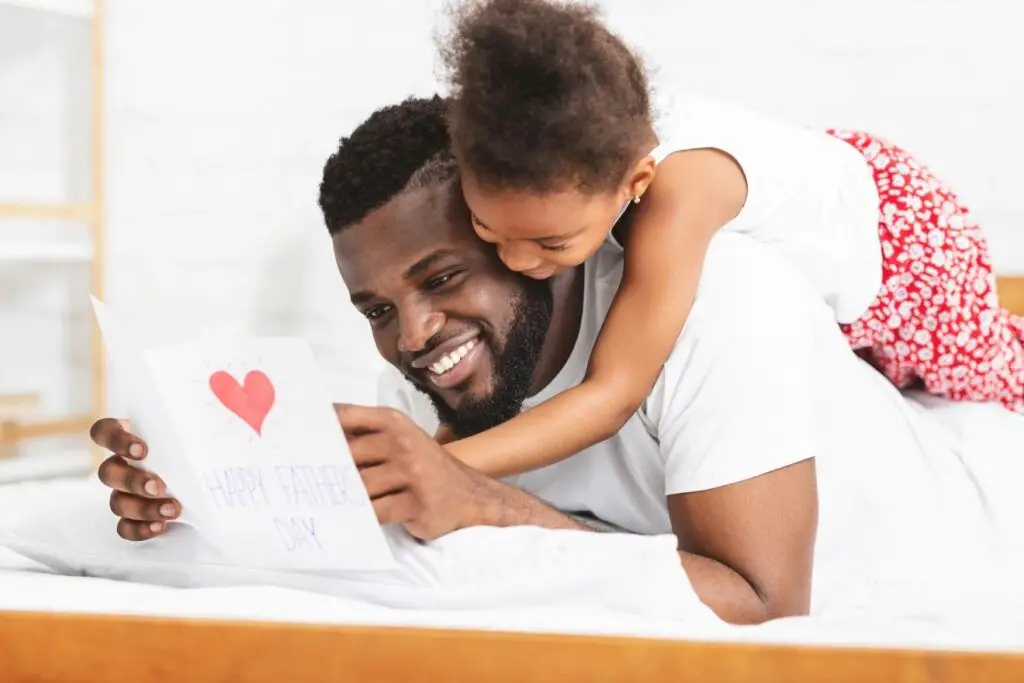 Of course, shopping for the special people in our lives is sometimes a daunting task, but even more so for your father. So, I've done the dirty work and found some amazing gifts–we've got you covered. There are some pretty cool gadgets, apparel, and tech items for you to choose from. Now, this is just a starting point because every man doesn't like the same things! But we've also got you covered with some shopping tips!
Before we get to those tips, take a look at what we think are some pretty cool Father's Day gift ideas!
Father's Day Gift Guide
Photo Credit: www.bulova.com
Bulova makes a watch that is not only beautiful but very understated. The workmanship is excellent, the designs better and more robust than many of the higher-priced watches.
When wearing my Bulova's because I have more than five of them, someone always asks me, "Oh, what kind of watch is that." And they are surprised to hear that it's a Bulova. 
Are you looking for the perfect scent for dad? Have him smelling amazing in Dior!
Fragrance Family: Earthy & Woody
Scent Type: Citrus & Woods
Key Notes: Mandarin, Tonka Bean, Sandalwood 
Fragrance Description: In this highly concentrated interpretation of Sauvage, the extreme freshness of Mandarin melds 
Photo Credit: www.harrys.com
Whether you're introducing your dad to a new skin care routine or just a new brand of shaving products. Harry's products are great. My husband lives by them. They have skin product, beard and hair products.
Photo Credit: www.target.com
Does your dad love a nice smooth drink of whisky every once in a while. Remind how special he is with these Dad Rocks' drinking glasses.
Photo Credit: Bloomingdales.com
Let's not forget about the fashionable Father's in your life. Socks are the perfect gift the guy that loves showing off his Impeccable sense of style.
These sunglasses are light weight, fashionable and perfect for the everyday look.
"René lacoste's iconic creation: a timeless petit piqué knit polo that is soft, durable, and endlessly stylish. A must have in multiple colors."
Photo Credit: www.homewetbar.com
Is your favorite dad into cigars? This gift will have him ecstatic. Treat him with something he will love!
Photo Credit: www.thetiebar.com
"Versatile green and navy can be dressed up or down, making this gift box a great choice for any man with casual elegance."
Photo Credit: www.walmart.com
If the man that you love has a beard, he will completely love this gift. This gift set has beard wash, oil, detangler, and balm. Spoil him with some bearded love.
So those gifts were pretty awesome, right? It's ok if you didn't see anything in particular you wanted to pick up, you at least now have a starting point! A starting point is just the beginning–let's chat shopping tips now.
Father's Day Shopping Tips
Remember to stay on budget: We love the fathers in our lives, but loving them and wanting to show them appreciation DOES NOT mean that you have to break the bank. It's the thought that counts anyway, right?
Get him something he'll love and use forever: The worst thing you could do is get a gift that the person you're shopping for can't use. Instead, think of who you're shopping for and the things they like to do. Is he a runner? Does he like to travel? Does he like to dress up? Is he into the newest tech? Take those things into consideration when you head out or jump online to buy.
Sometimes it truly is the thought that counts: I'm a big DIY person when it comes to gifts, and I, for one, think that a personal touch is always best. So even if you do buy the brand new Apple Watch Hermès, adding a personal touch like a handwritten card, or my personal favorite, photos, and a note of a fond memory you share that would be the icing on the cake!
We're still about 1 week away from Father's Day so you have a little of time to start shopping! Make sure to take advantage of all the deals and free shipping they'll have to come and stay tune here for updates on those!
Side Note: If you don't see anything helpful on our guide. Gift cards, spa dates, getting his car cleaned and detailed, cooking him brunch, or taking him to his favorite restaurant are always a perfect gift ideas.
Talk about it: did this gift guide help you? Do you feel more equipped and prepared to shop for Father's Day? Let's chat in the comments and tell us your thoughts on gift buying for the special father's in your life!