Heeeey!
Ready for more exciting news?? First of all, have you already marked your calendar for August 9th through 11th? Stop what you're doing now and block those dates out because you're going to be at the
2019 TCFStyle Expo
! 😉 We are in YEAR FIVE and doing it BIG BIG!!! New locations!!! Bomb Speakers!! And Vendors!!!!!
Today, we have another fabulous vendor to share with you. This one is a newbie! She's also a little different than the vendors we've already announced. Meet
Big & Purty Custom Clutches
!
What started off as a hobby quickly became a high demand business for Trace, owner and designer of Big & Purty custom clutches. She creates custom bags by hand. These bags are constructed with all kinds of textures as well as colorful vibrant fabrics. The collection consists of handbags, clutches, cross body bags and more! She can even create a bag just for you! How cool is that?! Most of her pieces are one of a kind so you don't have to worry about seeing someone else with the bag you have! 🙂 Ready to learn a little more about
Big & Purty Custom Clutches
?
New Vendor Alert! Meet Big & Purty Custom Clutches
1. What is the story behind your brand?

*
As a newly divorced mother of 4, I used my hobby of sewing to create a secondary source of income. At first, I was just making a few dusters and fold over clutches… with the constant requests for other types of bags I quickly started learning bag construction and taught myself how to make a variety of other styles and grew from there.
I love sewing and I love creating. I've always had an artsy side… so this quickly became a real labor of love and an outlet for me to express myself.
3. What inspired you to get into fashion?
Art and my love for clothing. My mom model while I was a child and I was always surrounded by clothing and accessories.
4. Are you self taught/passion driven or did you go to school for this?
Self-taught and passion-driven! when I get stuck on something I find a youtube video and work at it until I get good at it.
5. What or Who is your style/design inspiration?
Life. I like to think of myself as a spiritual person and I let the fabrics dictate to me how the designs should come together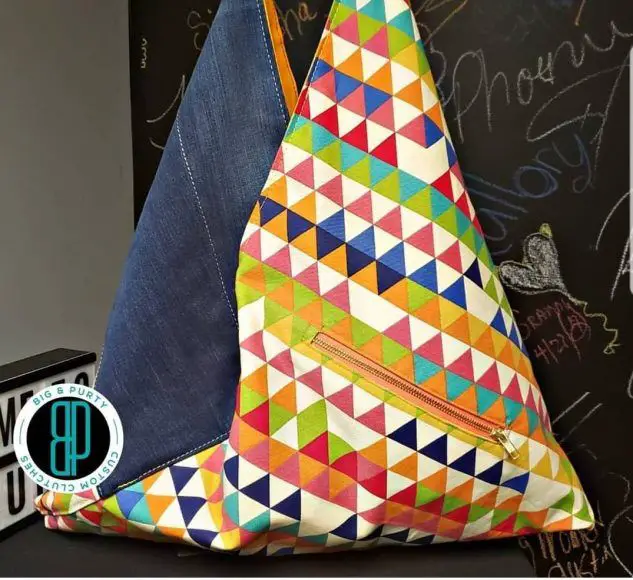 6. What has been the biggest success of your brand, to date?
My custom fabrics. My "Slow Jams" clutch was my biggest seller to date.
7. What would be one of the biggest style myths in Plus Size or Big & Tall Fashion?
That we have to wear neutral colors to appear slimmer.
8. How do you think the plus size industry has grown over the years?
I've been plus size my entire life. I've seen the industry do a complete turnaround in what was socially acceptable 10yrs ago vs today.
9. Have you attended or vended at the expo before? If not, tell us your past experiences, if so, let us know what you are looking forward to!
No. I vend at several music festivals throughout the year. I am looking forward to vending among women that look like me and have some of the same fit issues with fanny packs and crossbody bags.
10. What can the attendees of the TCFStyle Expo look forward to seeing from you?
Custom bags tailored for the BIG & PURTY gal!!!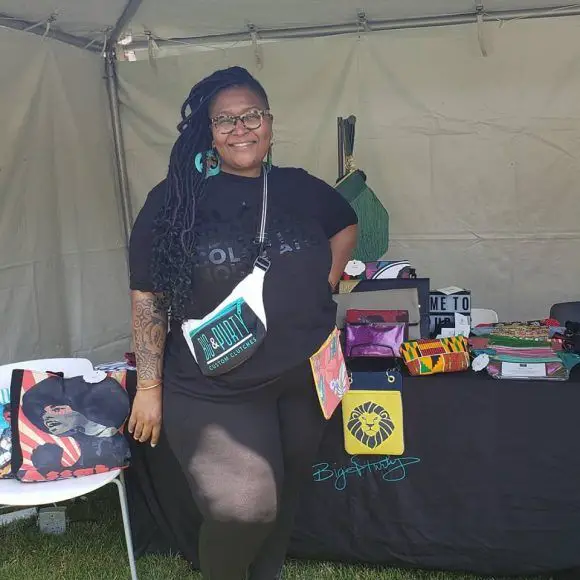 Custom statement bags?! Count us in! We're so excited to have Big & Purty Custom Clutches join us this year for the 2019 TCFStyle Expo!
Make sure you connect with Big & Purty Custom Clutches on social media and say Hello!
Get your tickets today! And while you're at it, you might as well book your room too!
See you there!