Did you hear the news? A very special congratulations to Beth Ditto and long-term girlfriend Kristin Ogata on their wedding! The couple was married in Maui, Hawaii on the beach back in June as Beth announced via Facebook!!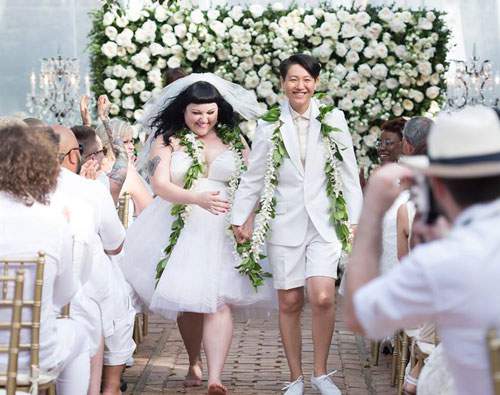 Beth looks amazing in this gown designed for her by Jean Paul Gaultier. Man sooo cool! She went with a strapless plunge neckline with a full tulle skirt and a traditional veil. LOVE IT! Not only does it suit her rocker edgy style, but it also looks amazing on her figure.
If you do not know, Beth Ditto and Jean Paul Gaultier have quite the loving relationship (or at least we think so!). He even tweeted the love and excitement!
'Congratulations to the newlyweds! All the best for Beth (and) Kristin! Love, JPG'.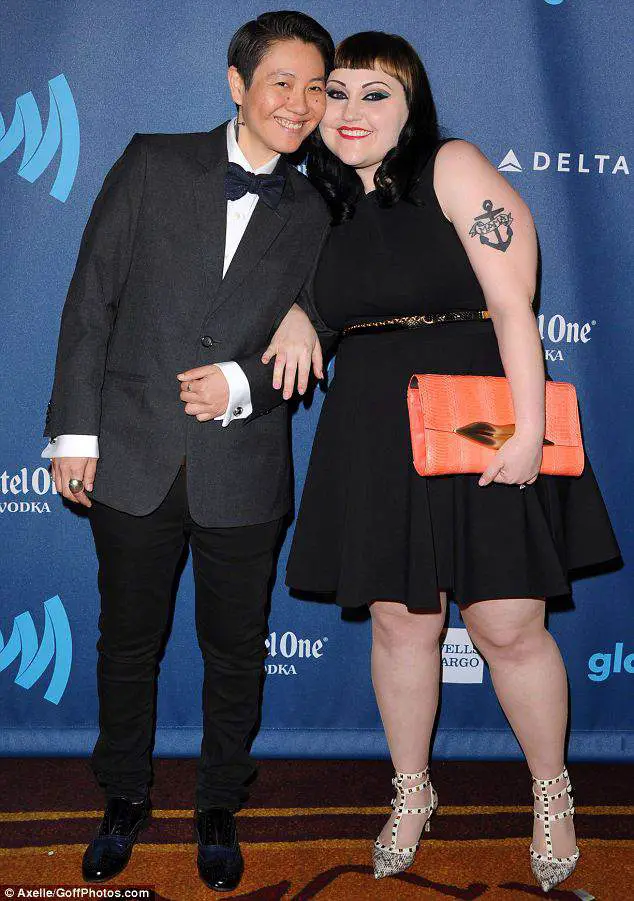 Her wife wore a white three-piece short suit and sneakers, with Beth opting to go barefoot. Their guests were given an all-white dress code. I have to say I love that idea (just might steal it). Traditionally, guests aren't supposed to wear white to a wedding. But, I like the all-white look. It's crisp and clean and works for a beach wedding.
Wedding Jitters and Stress? Yep, she had it! Check out this video, shared on Daily Mail about her thoughts!
Good for them! They look so happy! We wish them nothing but the best.
How Amazing is this news? I am sooo excited for her! What do you think about the all-white dress code?
Images from Daily Mail