So, yesterday when I featured Gabi Fresh's Block Party Look Book, I stumbled across one of the designers who was featured in her book and immediately fell in love with her- Gisela Ramirez. Mostly because of these looks: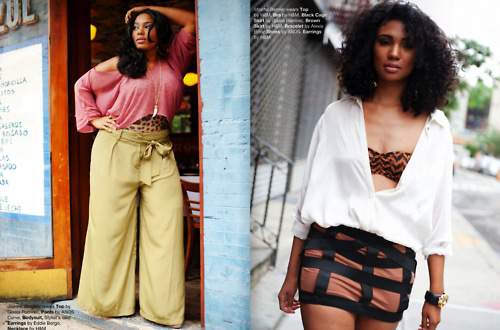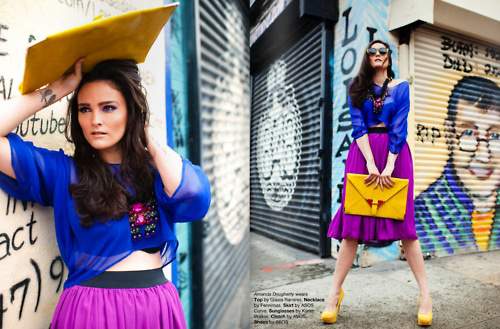 Quickly, I hopped over to her site to find out who she was and to see her pieces! Full of smiles when I landed on her page to see this:
So who is Gisela Ramirez?
Passionate. Self-Taught. Ambitious. Fearless. Size Positive. Independent. Plus Size Designer.
On her blog, Gisela shares, "I truly believe every girl deserves to wear the beautiful clothing she covets, not just those who fit into society's beauty ideals." Seriously, I have fallen in deep like with this woman!
Over on the Gisela Ramirez Big Cartel site, you can catch a glimpse of her designs and your mind instantly starts going places- where you never thought plus size fashion could go! Asides from being too cute as a model, her pieces are divine and NOT for the shy!
Here are my favorites:
"As much as I aspire to be the next big thing in plus size fashion, the benefit of my work is to remind you, and myself: Your curves are beautiful, lovely and importantly, sexy. You are entitled to celebrate your mind, spirit and your body. Fashion is your friend & you must rock it." – Gisela Ramirez

This bathing SUIT??? I NEED in my life!
Which pieces raise your eyebrow?
You can follow Gisela Ramirez on Tumlbr, Fan Gisela Ramirez on Facebook, and SHOP her designs on Big Cartel!