When actress Zoe Saldana launched her Adidas x Zoe Saldana collaboration last year, she set out to not only make women feel beautiful and comfortable in their activewear as well as "highlight, support and celebrate women of color."
The sentiment still rings true today, with the message of empowerment at the forefront of her latest collection, available now at Kohls. Zoe also pushed for the line to expand its size range this time around, as well! Now the line is available in sizes XS-3X.
We wanted to learn more about Zoe's inspiration and motivation behind her partnership with Adidas and Kohl's, so we reached out to her and got the inside scoop!
Zoe Chats with The Curvy Fashionista about her latest Adidas drop at Kohl's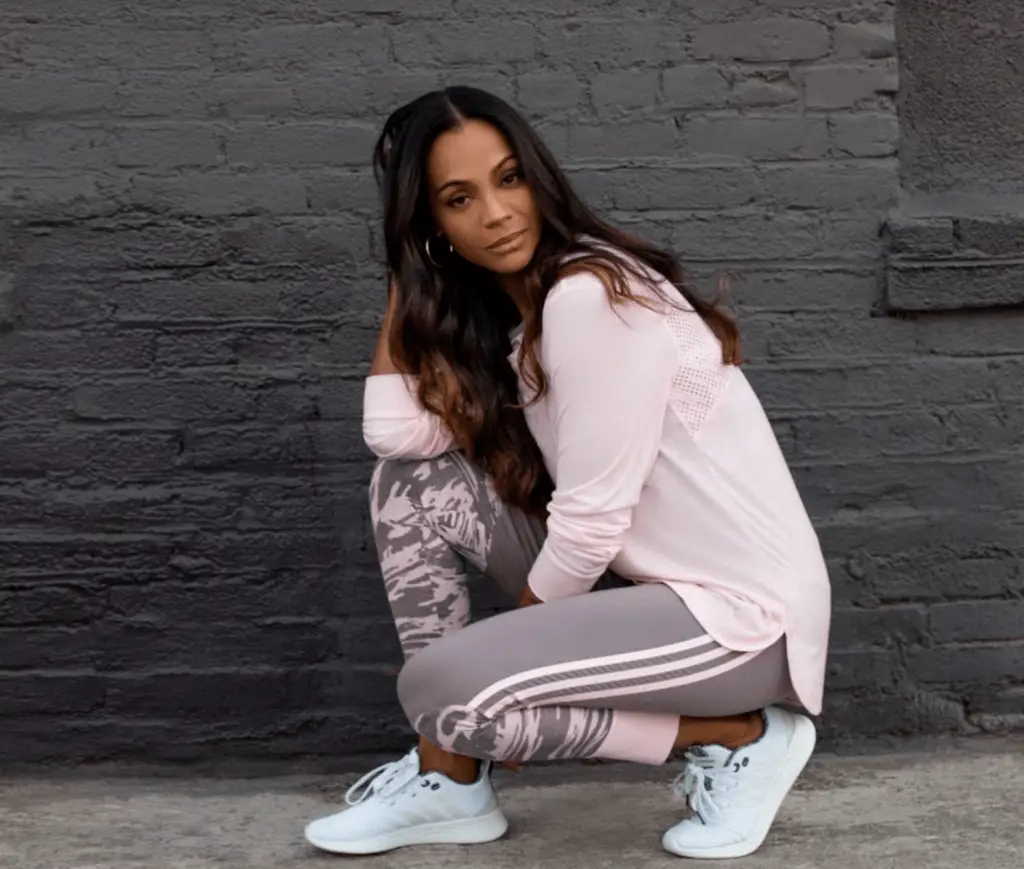 Mayra Mejia: What made you decide to partner with Adidas and Kohls for this activewear collection?
Zoe Saldana: Adidas is such a renowned brand with so much history, and it was very exciting to collaborate with them to put my own spin on the iconic three stripes!
With the Kohl's partnership, I really wanted to focus on accessibility and affordability – all women should be able to access high-quality, comfortable clothing that makes them feel and look their best.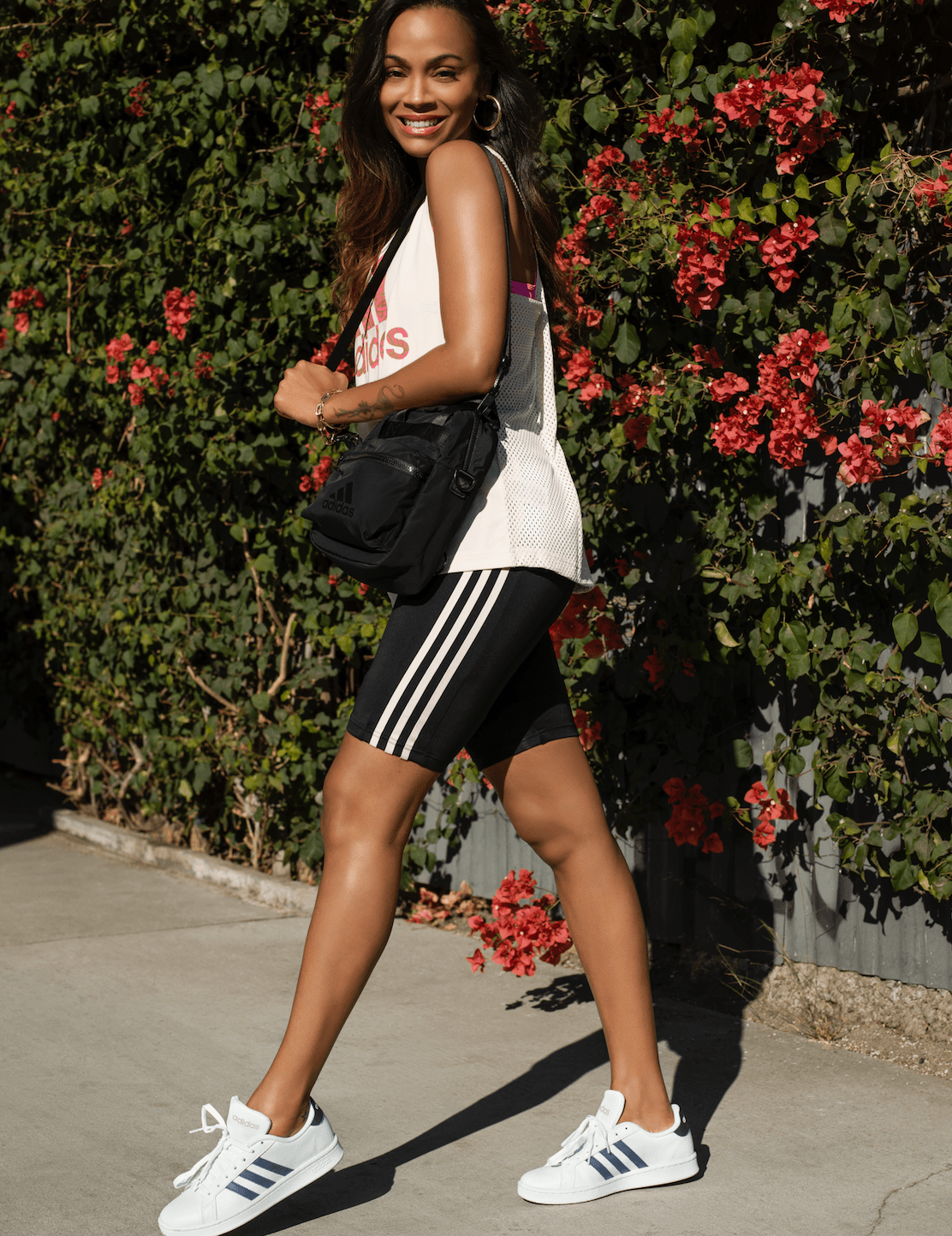 I am so proud that this collection has a large variety of sizes, fabrics, and personalities, made to fit any body type and individual style while staying within an affordable price range.
Mayra Mejia:What was your inspiration while creating this line?
Zoe Saldana: The women who I am lucky enough to be surrounded by daily were the inspiration behind this collection. I wanted everyone to feel confident and beautiful in this line, so I designed it so that it looks good on everybody regardless of their shape or size.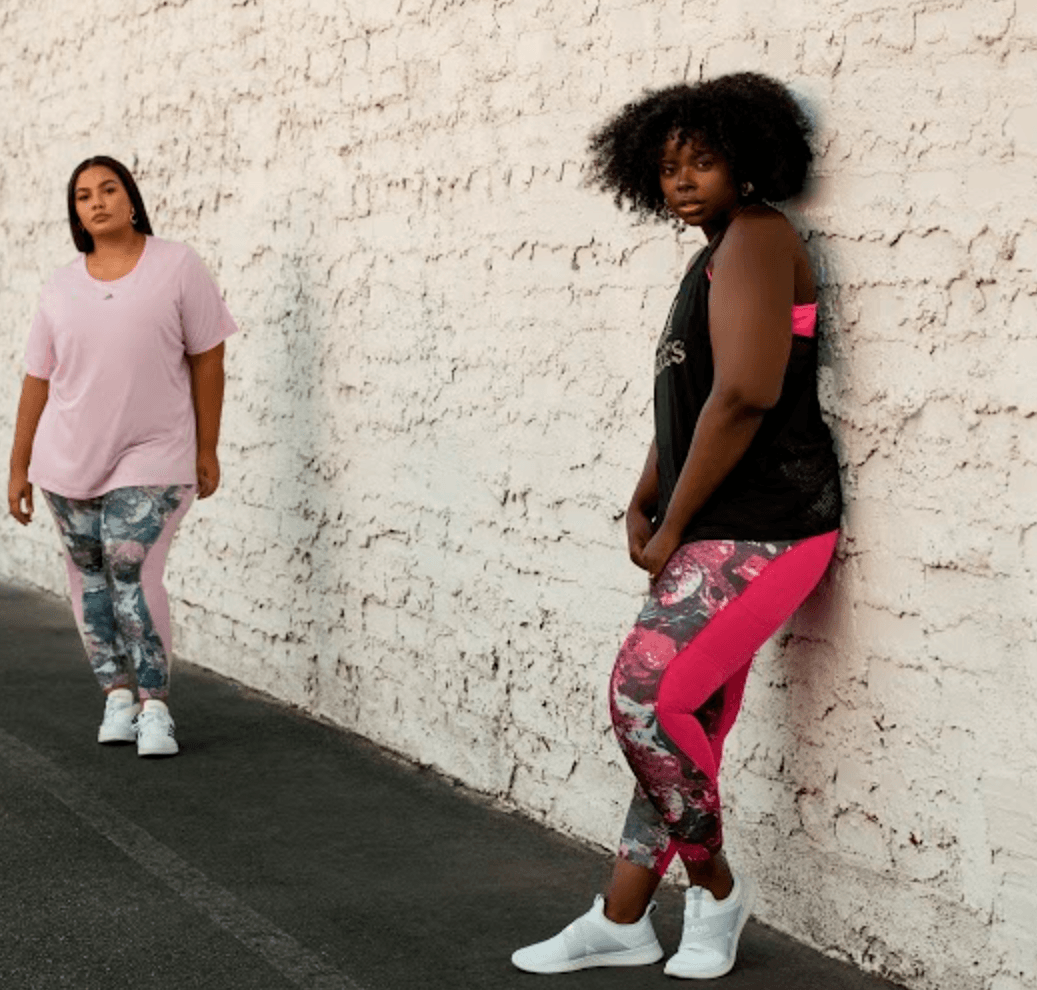 Mayra Mejia: What is your favorite piece from the Adidas x Zoe Saldana collection?
Zoe Saldana: I love the mesh panel tee from this collection; I can dress it up or down, whether on mom duty or on set. I love being able to layer and mix and match all the different pieces from this collection, like with these sneakers or this backpack.
Mayra Mejia: We were glad to see that the collection is available in extended sizing. Can you tell us why being size inclusive is important to you?
Zoe Saldana: There's no one-size-fits-all for women – in their home lives or at work.
I wanted to design a collection that is reflective of all the amazing women who do it all, regardless of their dress size. Every woman should have styling options and feel confident and empowered when getting ready each morning, and this was something that was crucial to me when thinking about what I want my collection to be.
Shop our favorites from the adidas x Zoe Saldana Kohl's Collection
Which piece is your favorite from the Kohl's Adidas x Zoe Saldana collection? Ready to scoop up some of these for yourself?