Have you ever wondered what a dress would look like on your curves, on your body, with your boobs, hips, and thighs? What happens when a model is not enough to help you see how a dress will look on your plus size frame? Well, how about a red plus size dress from City Chic?
Today, we thought to have a little fun with a red dress, three different body shapes and three different personal styles, to show you how to rock a red dress!
Now, I will have to say… over here at TCF, we are huge fans of City Chic. This Australian based brand has been making inroads over here in the US and we are not complaining. If you are looking for great quality plus size fashion at accessible prices, then you definitely must check out what City Chic has to offer… like today's Red Cute Girl Fit & Flare Dress.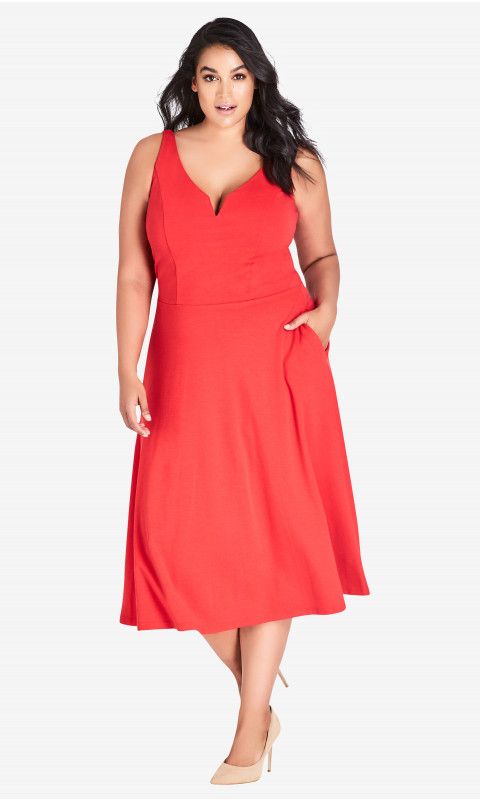 When you first look at it, it has potential and a great foundation to make this look completely yours. So what did we do? We invited team members Aaronica, Jasmine, and Vee to make this dress their own. Each different shapes and sizes with personal styles all their own.
The Red Cute Girl Fit & Flare Dress is a sleeveless, fit & flare, midi length dress that has so many possibilities and ways to make it yours. So rather than show accessories and tell you, we thought it would be a lot of fun to SHOW you HOW to rock it!
You ready?
Show Me, Style Me: One Red Plus Size Dress- 3 Looks!
Aaronica, 35, size 18/20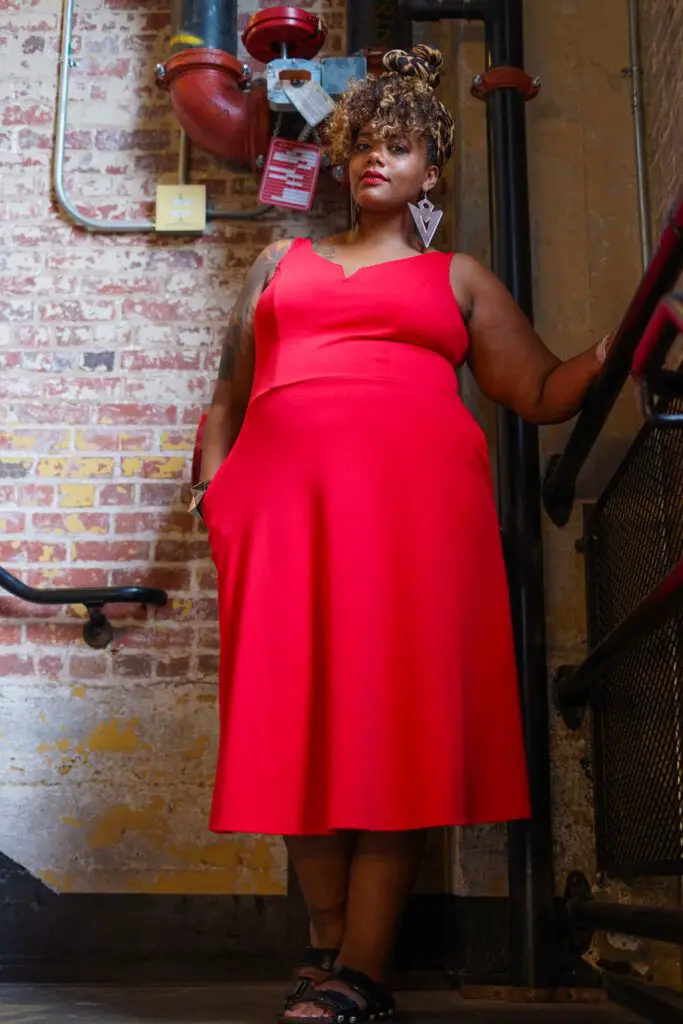 Aaronica wanted to show off her "Mom Style" giving us a glimpse of how she would style this dress for her life. Whether she is homeschooling, breastfeeding, or running around Atlanta taking care of her husband and family, Aaronica still wants to feel amazing, without sacrificing comfort.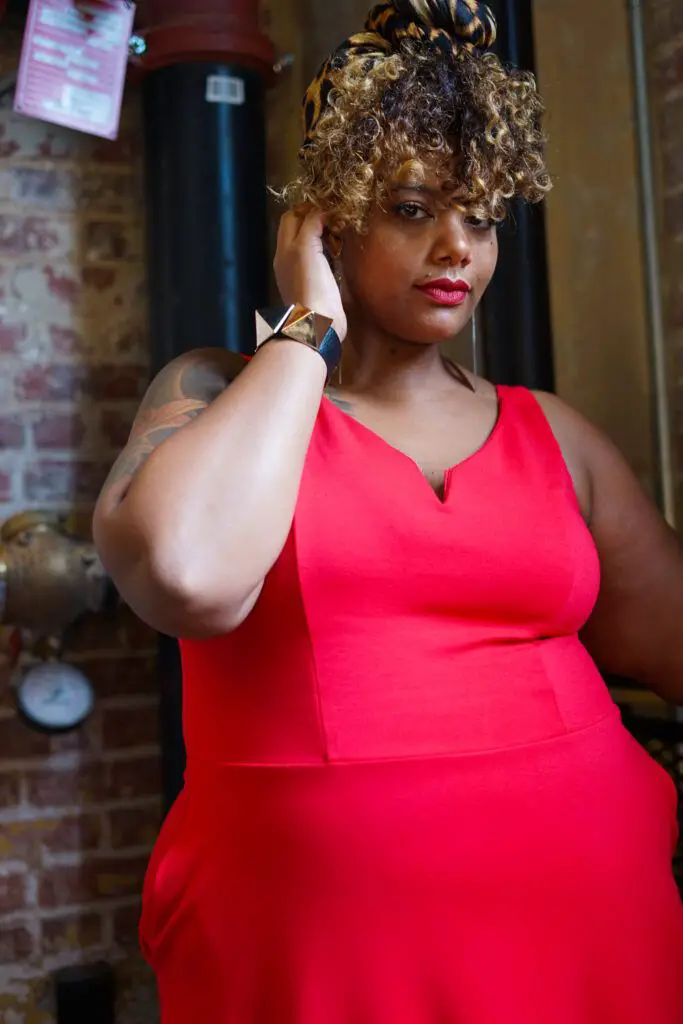 "I was nervous about wearing a fit and flare dress because sometimes that flare is out of control around these hips, that don't lie; but this dress was perfection. It was comfortable to wear, has pockets and the neckline is low enough for me to breastfeed with ease!!!" Aaronica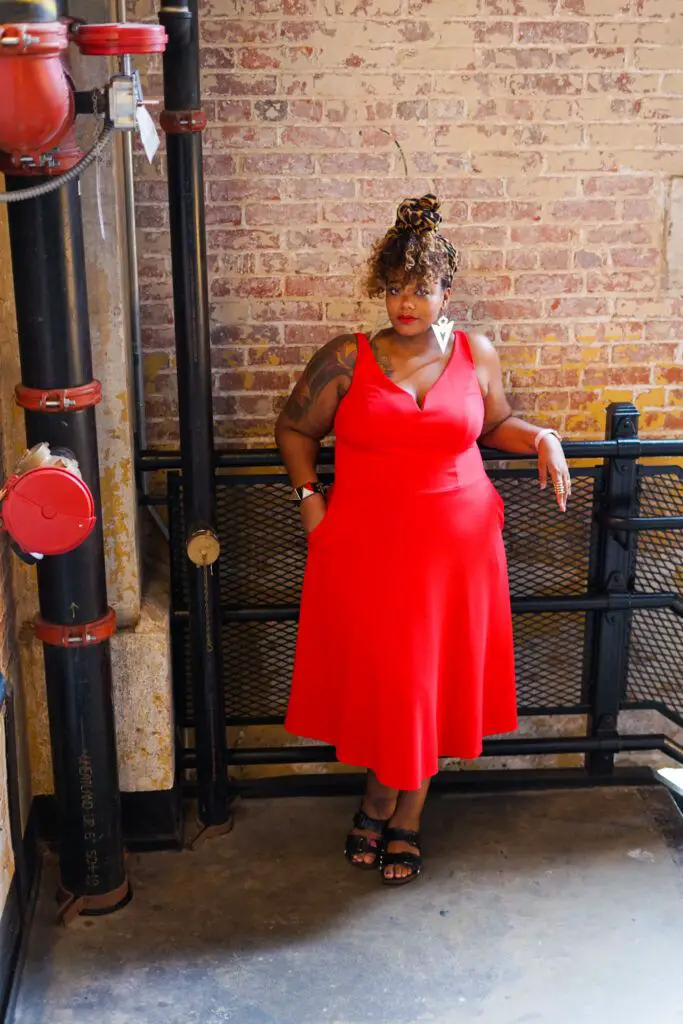 Jasmine 29, I normally wear a 22/24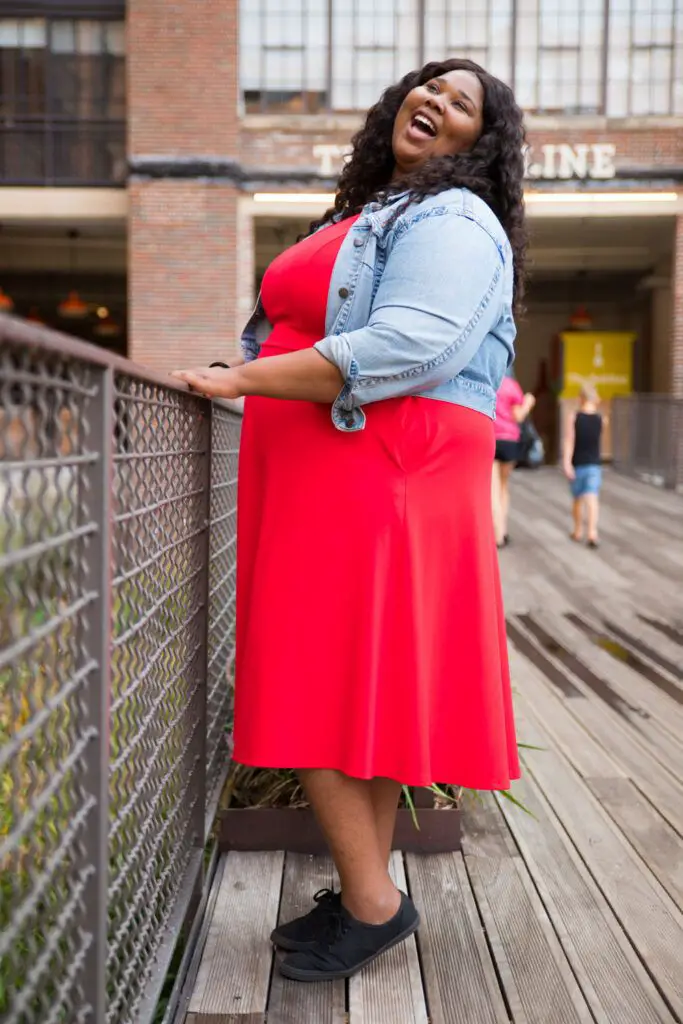 Jasmine is more the laid back and get to work team member and the brains behind our video production. Her challenge to us was to make sure that the dress would be able to fit her. Not to mention, getting Jasmine in a dress? This was a fun feat. So if we did this, we had to see if this dress had the opportunity to go cute and casual.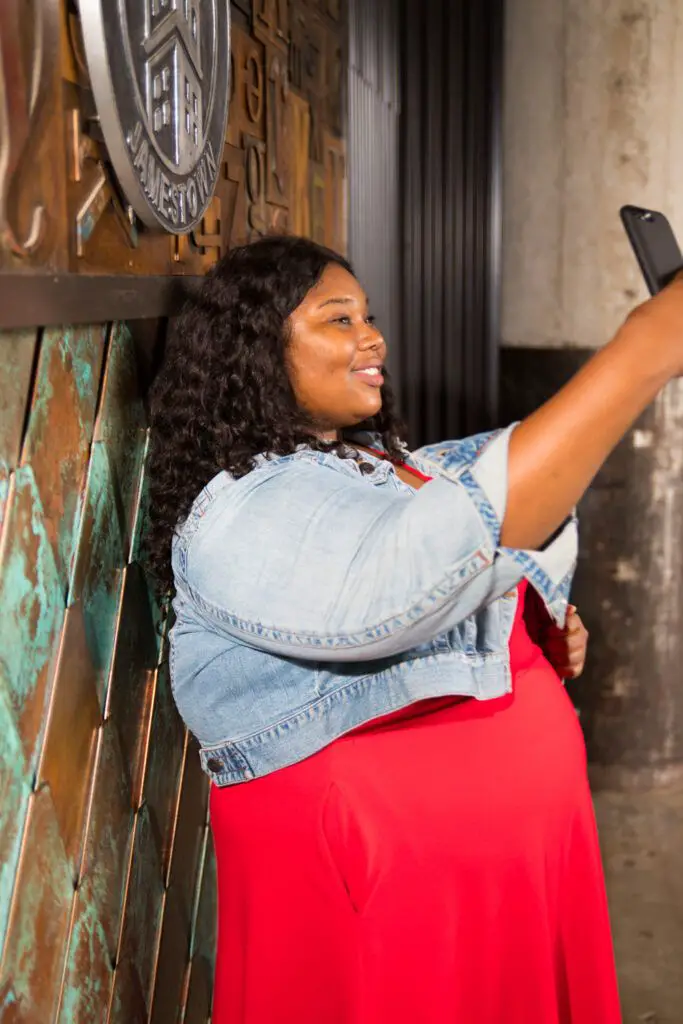 "Ironically the dress size was a 2x, not sure if that is the same/equivalent!

The dress was a perfect fit and it had POCKETS! I love pockets! I'm not a dress person, but this was perfect and fit my style amazingly. I can dress this up and wear this for date night/day but also, wear to work or throw it on for looking cute running errands. This was my first shopping experience with City Chic and I was not disappointed!" Jasmine

Vee, 34, size 14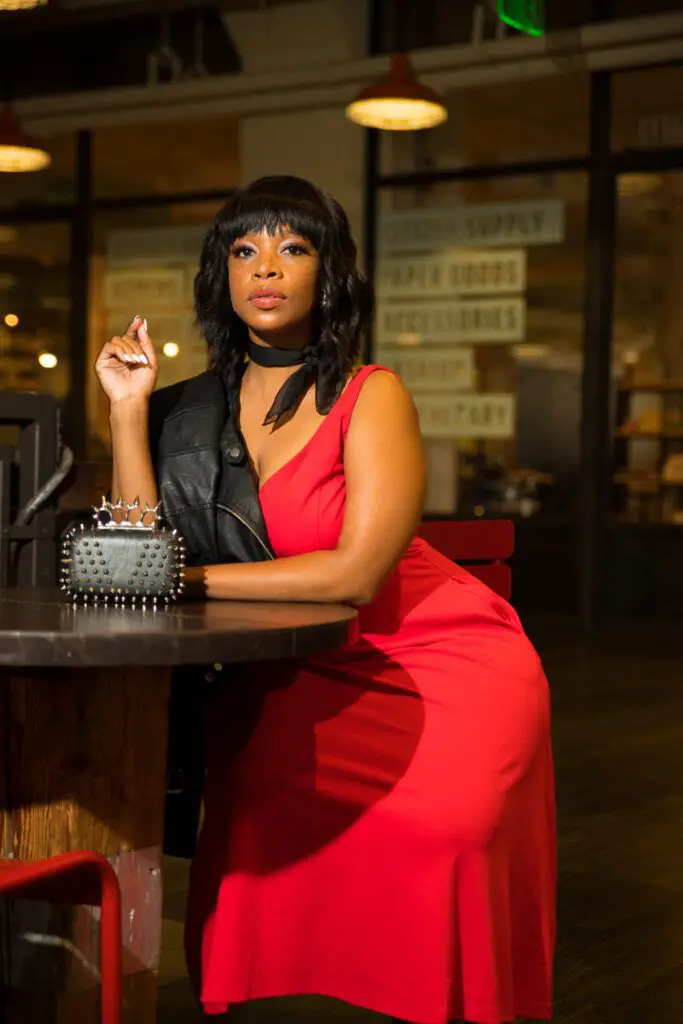 Vee is our style girl. Our Girl on the town and out at most of the Atlanta events and festivals. So when we gave her this dress, we just knew that she would have a little fun with it- making this look all her own.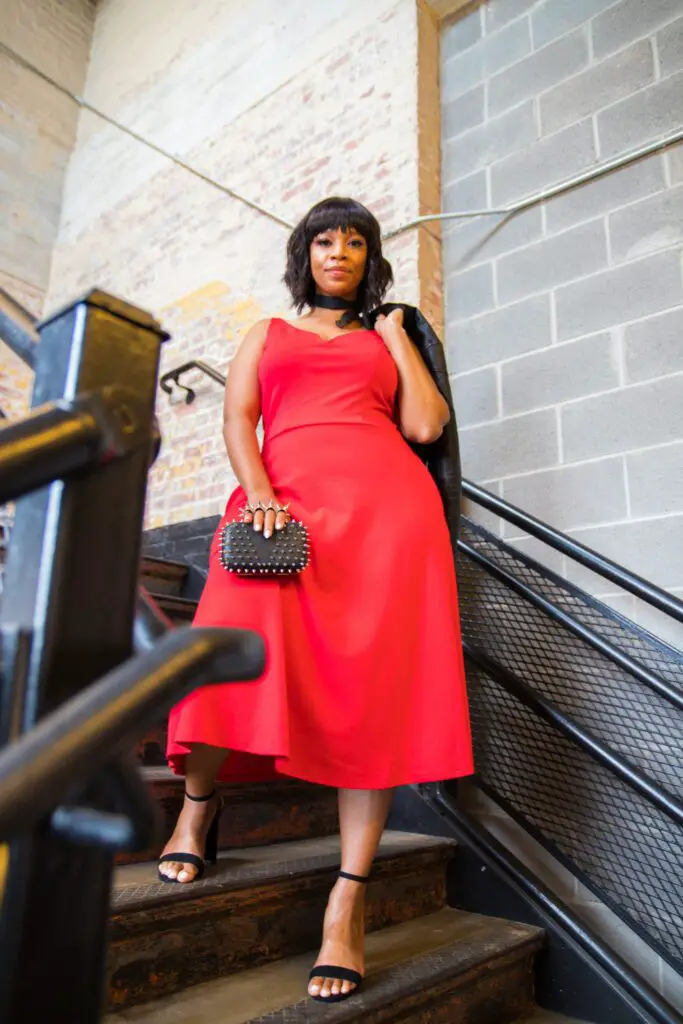 "What I love most about this dress is that you can dress it up or dress it down. It goes great with cute sneakers or sexy heels." Vee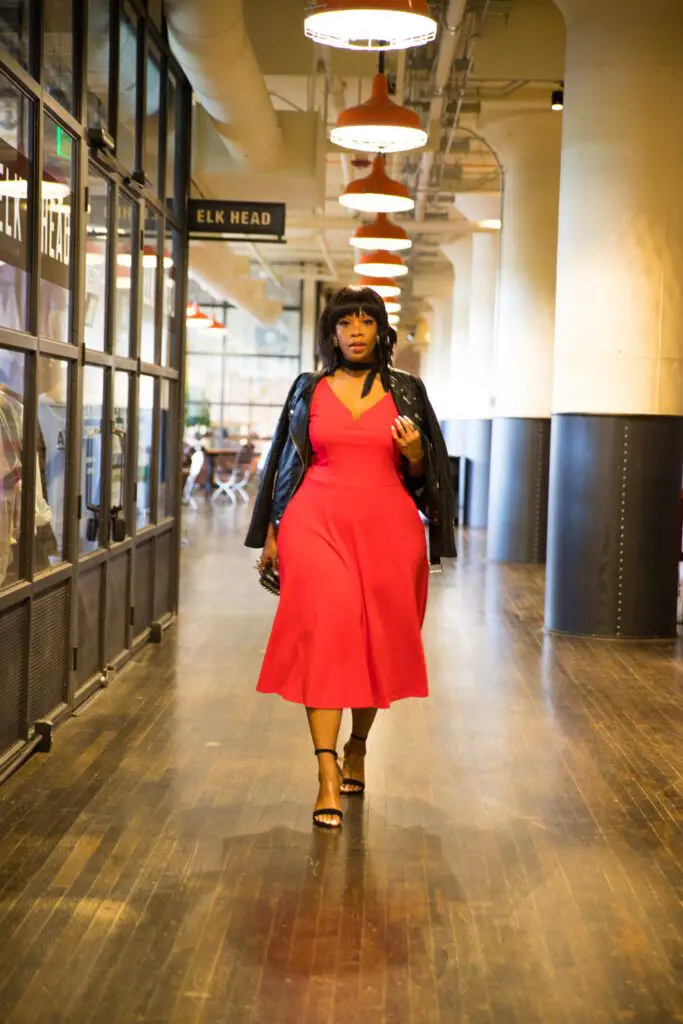 So what do you think about this red plus size dress?

Three different vibes, looks, and styles on three women whose sizes and personal tastes range!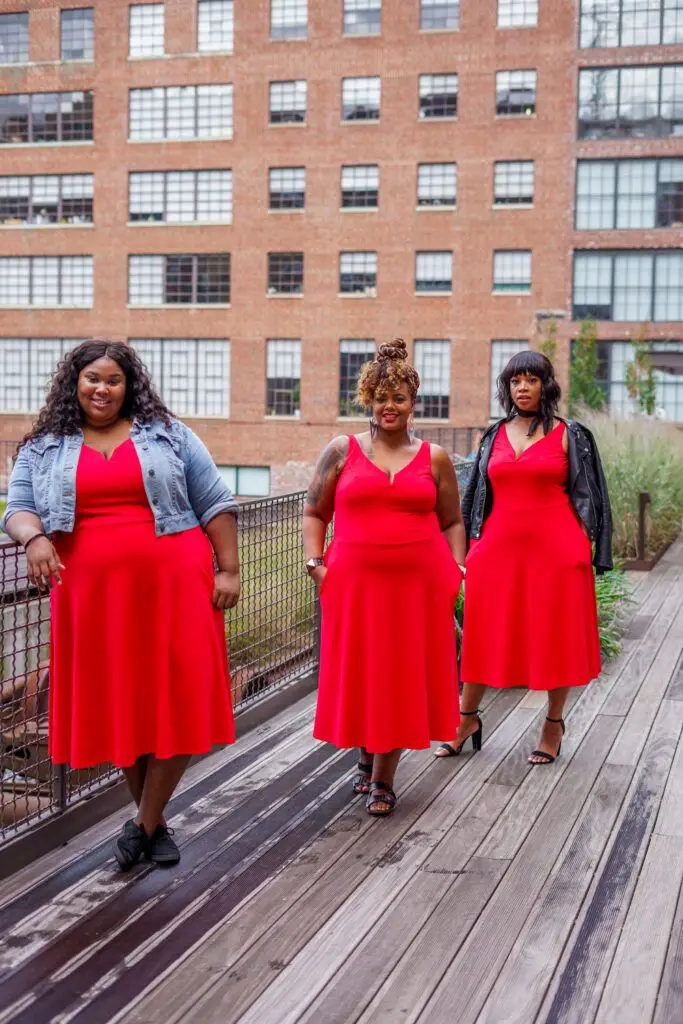 You can score this dress at CityChicOnline.com
Which look is more your speed?
Are you a cross between two of them?
How would you wear this dress? Which pieces would you add to this look?
Ohhhhhh and if Red is not YOUR color, they do have this dress in both Black and Blue!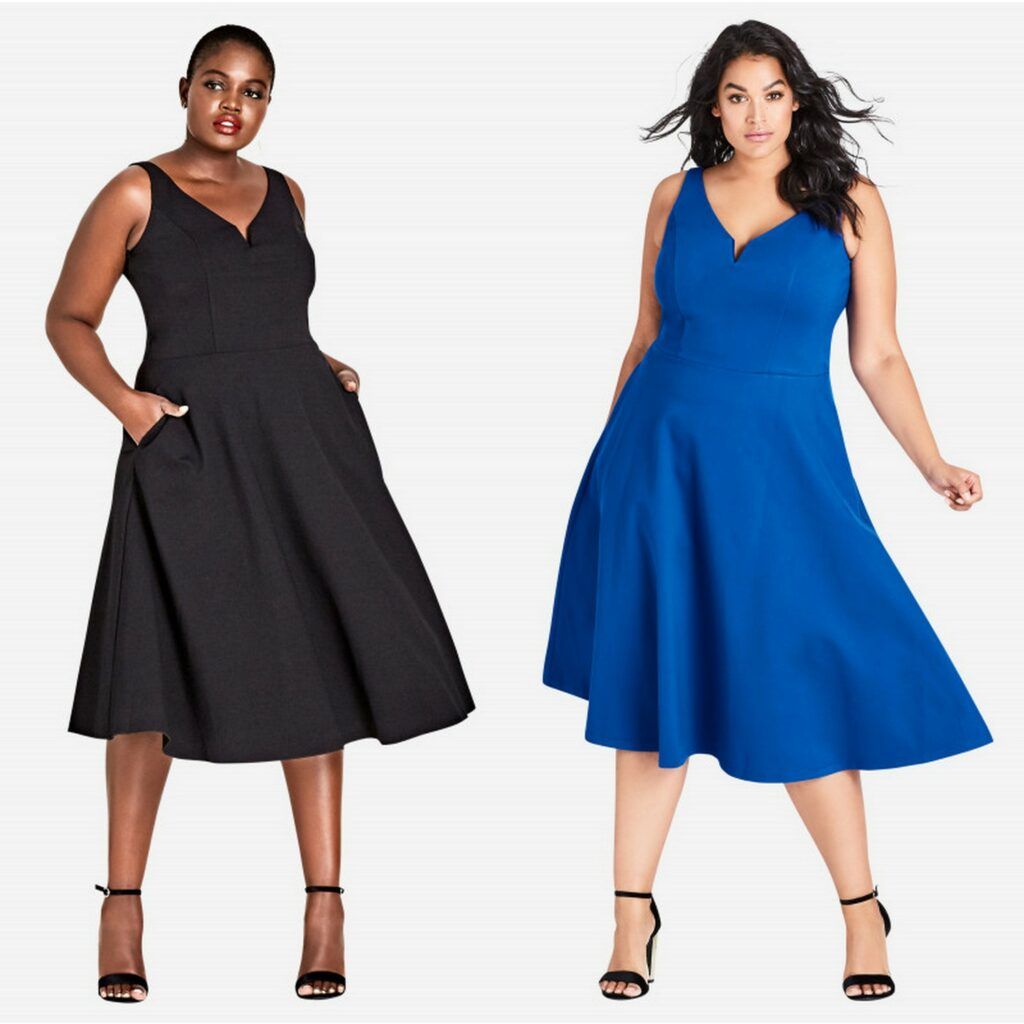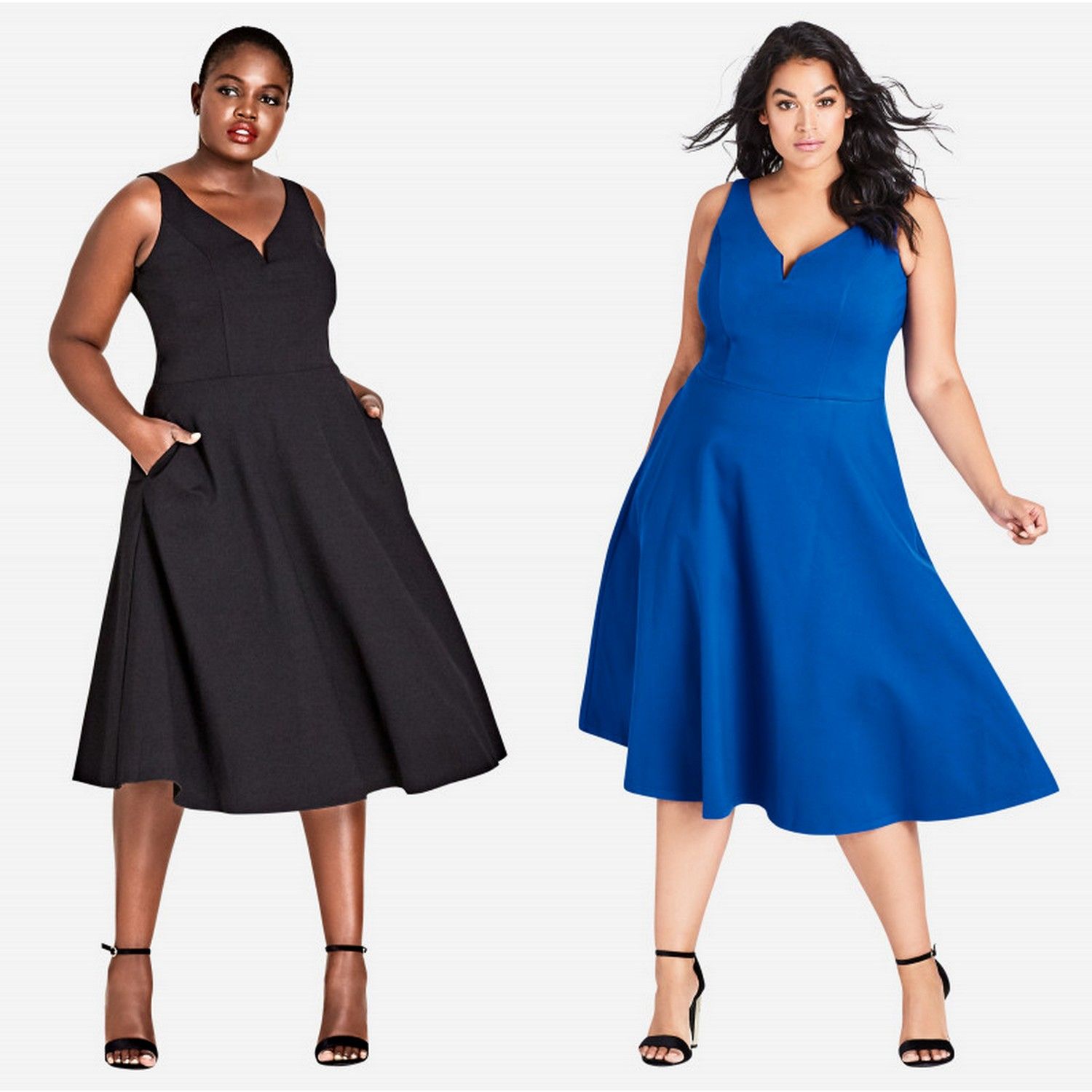 I think we will do this a bit more to show you how one dress or one item can take on a completely different look or vibe, with how you style it!
Yes? You down for this? I think we will tackle jeans next!
Let's discuss in the comments below!
Shout out to both Chase Reign and Howell Studios for the pictures!