Have you been looking for a few good bathing suits? Looking for more plus size swim inspiration and fun? Are you familiar with Always for Me? This online plus size swim retailer has consistently delivered on trend, fashionable, and functional plus size swim options and today, I wanted to shine a light on them as they are also our #TCFSWIM Premiere sponsor!
So what is it that you are looking for? A one piece? A two piece? A cover-up? They have some fun pieces and we have rounded up a few of our faves from the site! If you are looking for a suit that will last you longer than a season, that delivers support, function, and great quality, then you have arrived at the right place. Not only do they feature a few playful brands, they also have their own collection of Always for Me swim pieces (we included a few of these too!)
Are you ready to dive in? Click on the first pic to start the gallery and if you like one, I have it already linked for you to shop it straight away! Here we go!
A Few Fave Always for Me Plus Size Swimsuits!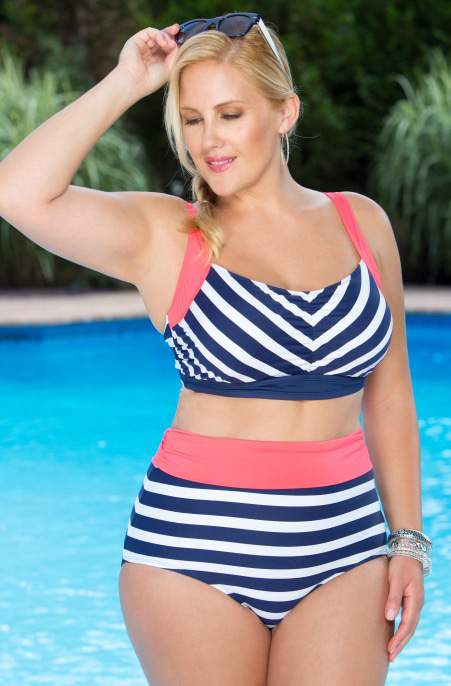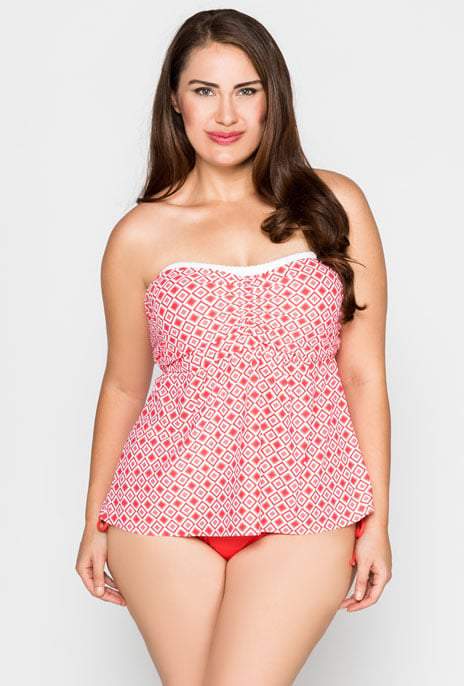 See?! How cool are these finds? I definitely need a few of these bikinis in my life. Once I do, I think I will be set for a minute. I almost have a full drawer of JUST swim items… I have no excuse to NOT have one! LOLOL!
Did you know that the average woman owns four bathing suits? Also, did you know that most designers fashion your pieces to be worn an average of 30 times? (I did not know this either) You can learn more about the care of your swimsuit and a few fit tips on Always For Me too!
You can shop all of these looks at more at AlwaysForMe.com!
Giving us options up to a 26, Always for Me does more than JUST swim! If you are looking for more, they also serve us active wear AND lingerie! How about that!
What do you think of our finds? Did one of those interest you? Let's chat about it!