Since many of us are working from home, or just staying home a lot, in general, to stay socially distanced and safe, it's very easy to feel stir crazy! I realized that I needed to up my plus size activewear game, so I thought about where I could snatch up a few great pieces to help me out!
If you are anything like me and realized you needed to get out of the house to get your blood pumping and clear your head, welcome to the club! It feels good to get some fresh air and stretch and sweat out the stress- and look cute and comfortable while doing so!
Now, finding cute AND functional pieces can be a BIT of a challenge, BUT hope is not lost! There are great brands that are here to help and I thought to share a few of them with you!
I know some of you hear what I am saying. The struggle is real! So, because I love you ladies, I'm sharing a few plus size activewear brands (and retailers) that blend style with function. No more of baggy sweats and t-shirts being our only option.
Are you ready?
7 Plus Size Activewear Brands to Keep You in Style
Torrid Activewear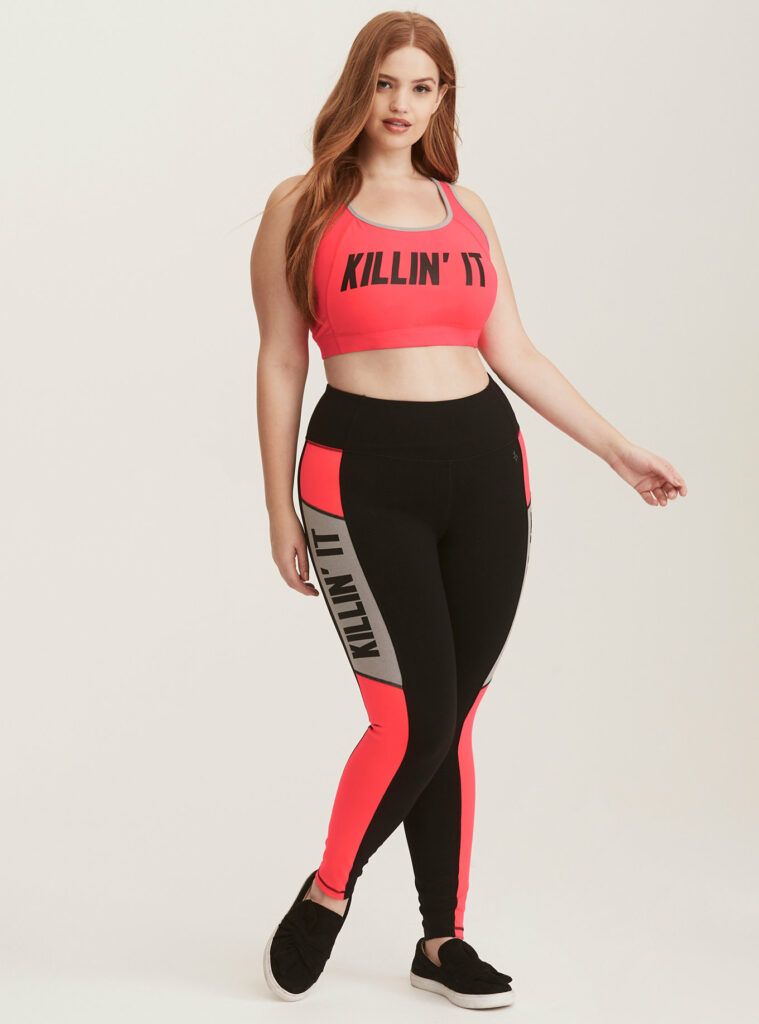 Torrid has its own line of plus size activewear geared towards women who are size 10-30. Their collection of stylishly branded items includes leggings, tank tops, hoodies, and joggers that enable women to look fierce while getting fit.
Check out Torrid's selection of plus size activewear at Torrid.com!
Lola Getts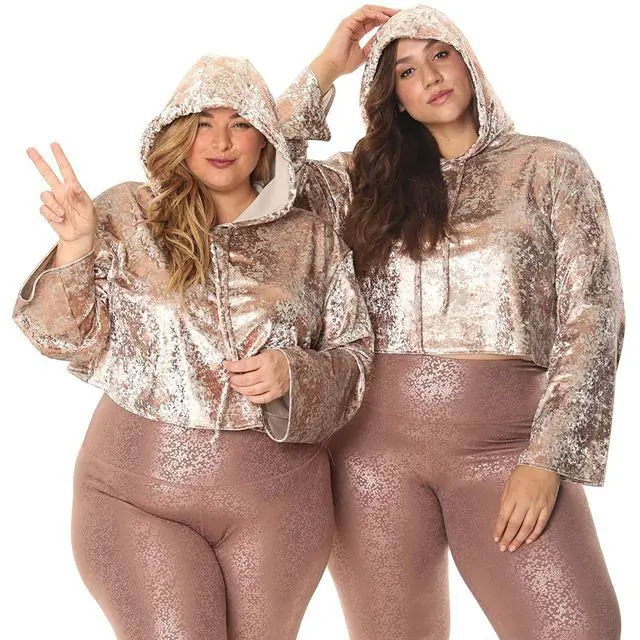 This brand is perfect for the active curvy women who want to look fashionable even while breaking a sweat. Instead of being regulated to wearing plain sweatpants and t-shirts, Lola Getts offers you fashionable and functional activewear that you can rock in the gym or in the streets.
They are truly the place to go when you are looking for something that is sporty, great quality, and functional! They also have a fun blog too that showcases other women's journey! Shop them now at LolaGetts.com
Rainbeau Curves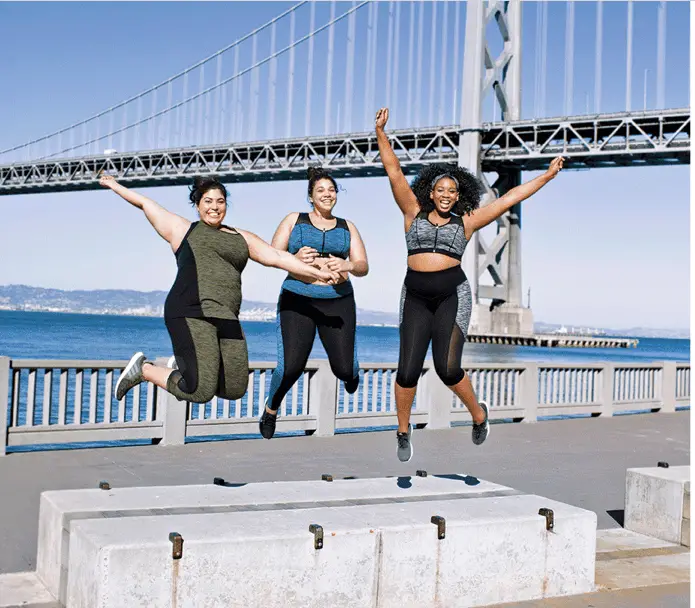 If you are looking for activewear that is the holy trifecta (stylish, affordable, and functional), then you should definitely check out Rainbeau. Rainbeau seeks to be innovative in its mission to provide full-figured women with activewear that works just as hard as they do.
Available up to size 32! Shop them NOW at Rainbeau.com
Fabletics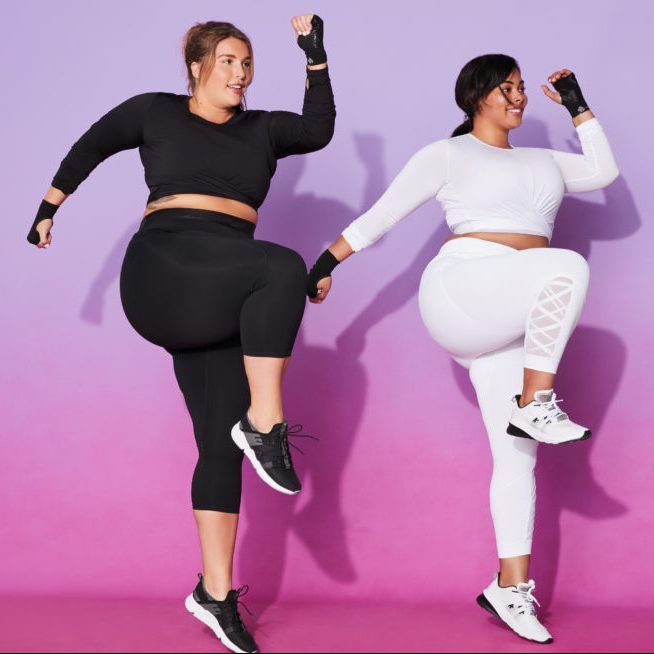 We have all seen the commercials and social media ads for Fabletics. They have collaborated with some outstanding celebrities Kelly Rowland, Demi Lovato, and Kate Hudson, to name a few.
Their plus size line is available in size 1x-4x with various sports bra, jackets, different length leggings, and tops to choose from. One of the brand's best qualities are the different options of workout pants; high waisted, flare joggers, sculpt knit, and power hold. Fabletics is also subscription-based which you are charged a monthly fee.
Shop Fabletics.com NOW!
Girlfriend Collective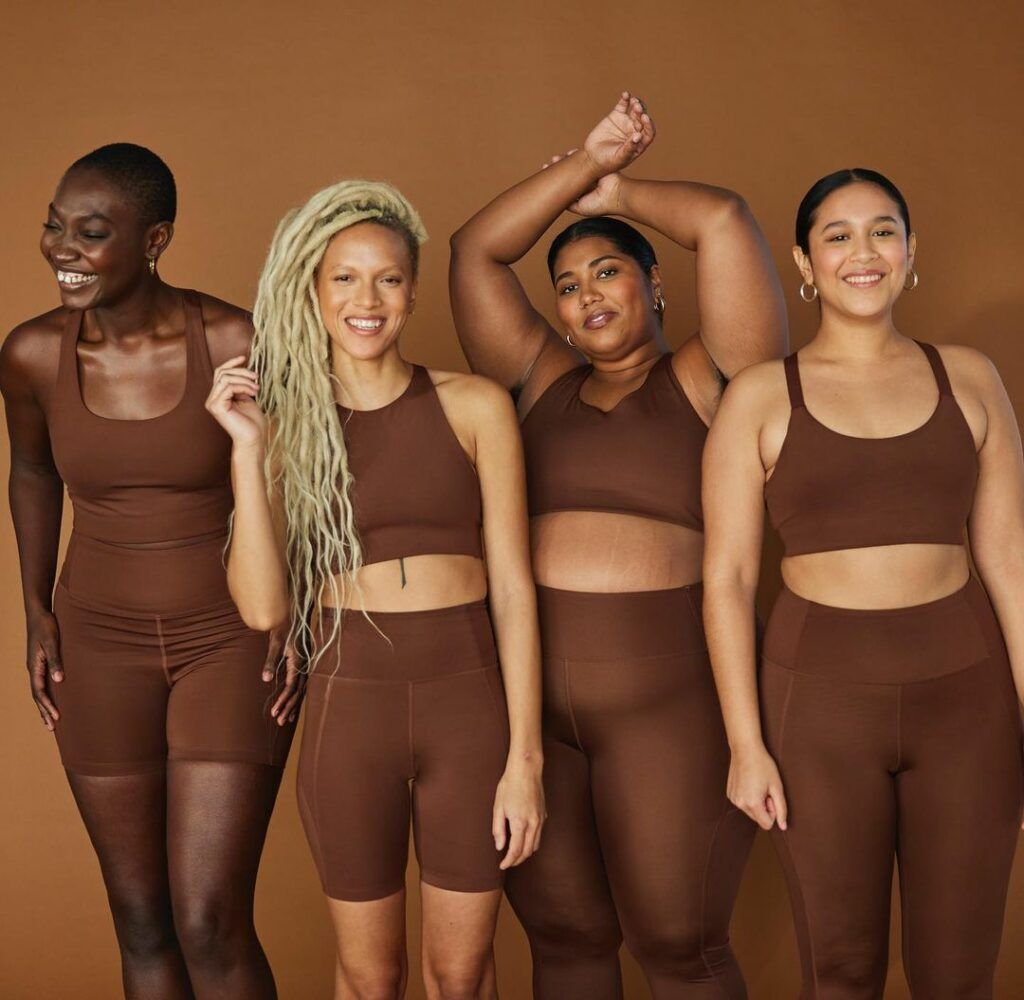 If you are looking for a sustainable brand that carries plus size activewear, Girlfriend Collective is exactly what you have been searching for! The brand creates its activewear from recycled material (such as water bottles) and is made under ethical conditions in its SA8000 certified facility.
So you can feel good while you look good! Available in sizes XXS-6XL! Shop Girlfriend Collective NOW!
Juno Active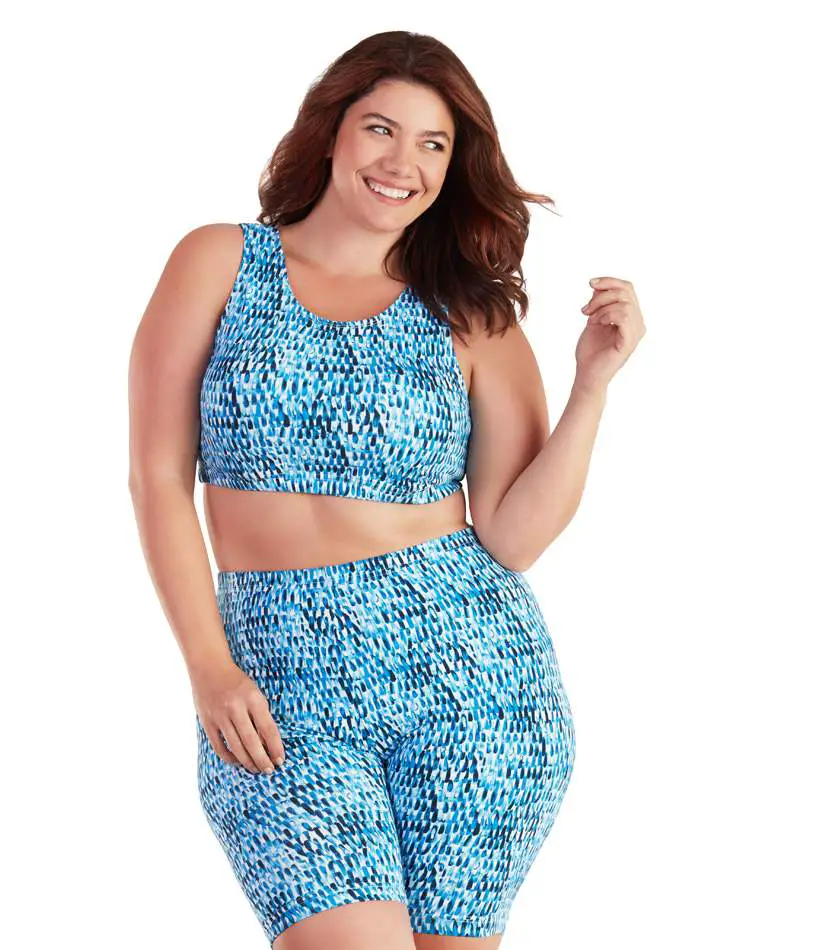 This activewear brand started as Junonia in 1995 as a catalog company! They rebranded as Juno Active in 2012 and grew into today's online swim and activewear retailer exclusively for plus size folks.
They carry sizes XL-6XL. I love that they have swimwear options all year round!
Shop Juno Active NOW!
Lane Bryant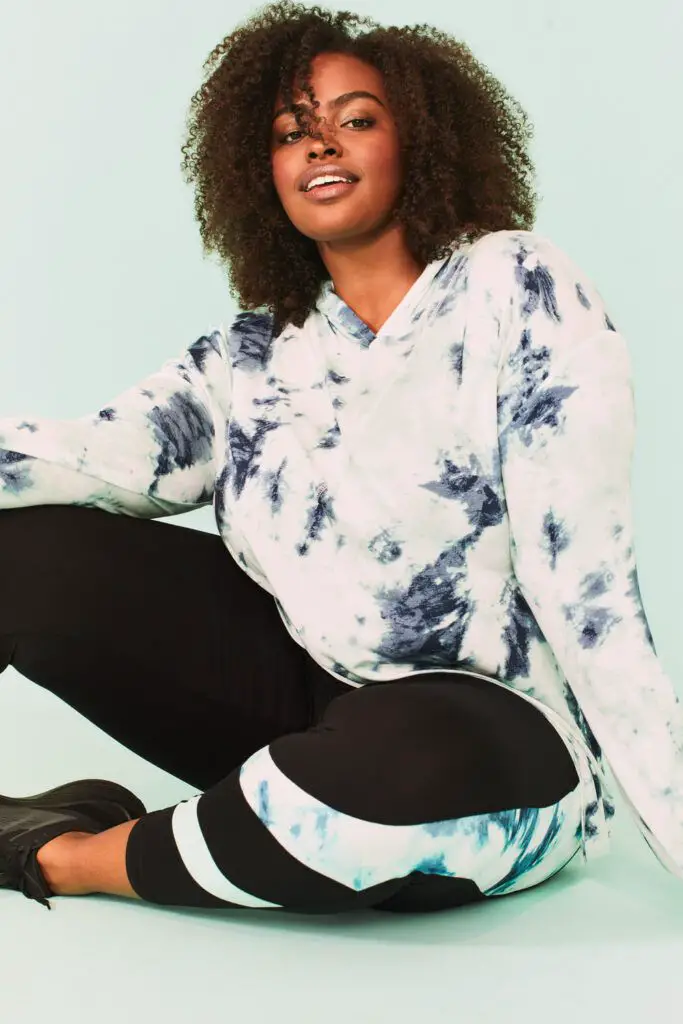 No discussion about plus-size activewear would be complete without mentioning Lane Bryant. Seriously, when it comes to fashion-forward fitness wear for the full-figured fashionista (try saying that 3 times fast), Lane Bryant has got you covered!
Their Livi Active line has been around for years. What they aren't missing is range; there are sooo many fashion-forward and active pieces to shop from!
Head on over to LaneBryant.com to shop!
These are JUST a few places that offer plus size activewear to us, and there are indeed more! I am curious about where you get your gear from?
What I want to know is, where do you get your activewear? What do you work out in? How do you keep it cute AND functional as you break a sweat?