I AM NOT A WINTER PERSON. The days that seem to end before they even begin, the bitter cold that chills you all the way to the core, the five feet of snow blocking your front door; I'm not having any of it. So, let's talk winter fashion essentials and keeping it cute in this cold weather.
See, with Winter comes layering, warm cozy fabrics and the perfect opportunity to embrace luxurious fabrics.
I know you're going to want to need all of these!
5 Winter Fashion Essentials To Pull It All Together!
THE BLANKET SCARF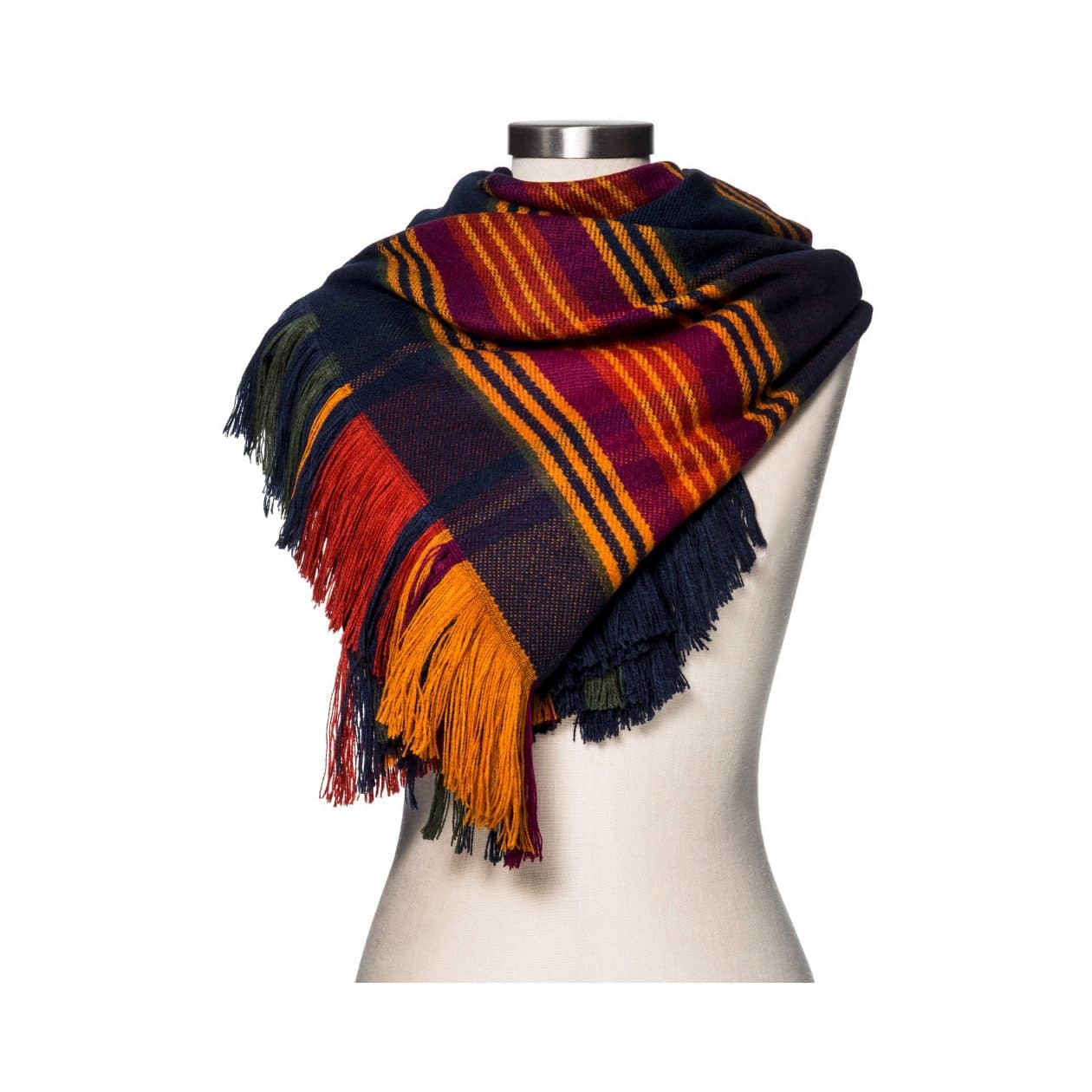 Merona Navy Plaid Blanket Scarf at Target.com
I can't even with this accessory. I love how versatile this scarf can be. The weight is great to keep warm as you start to feel the chill of winter.
However, you can wrap this so many different ways so that the look can go from comfy to classy with a flick of a scarf.
Keep things interesting on your all black outfit with a fun print.
HOLIDAY SEASON WORTHY VELVET DRESS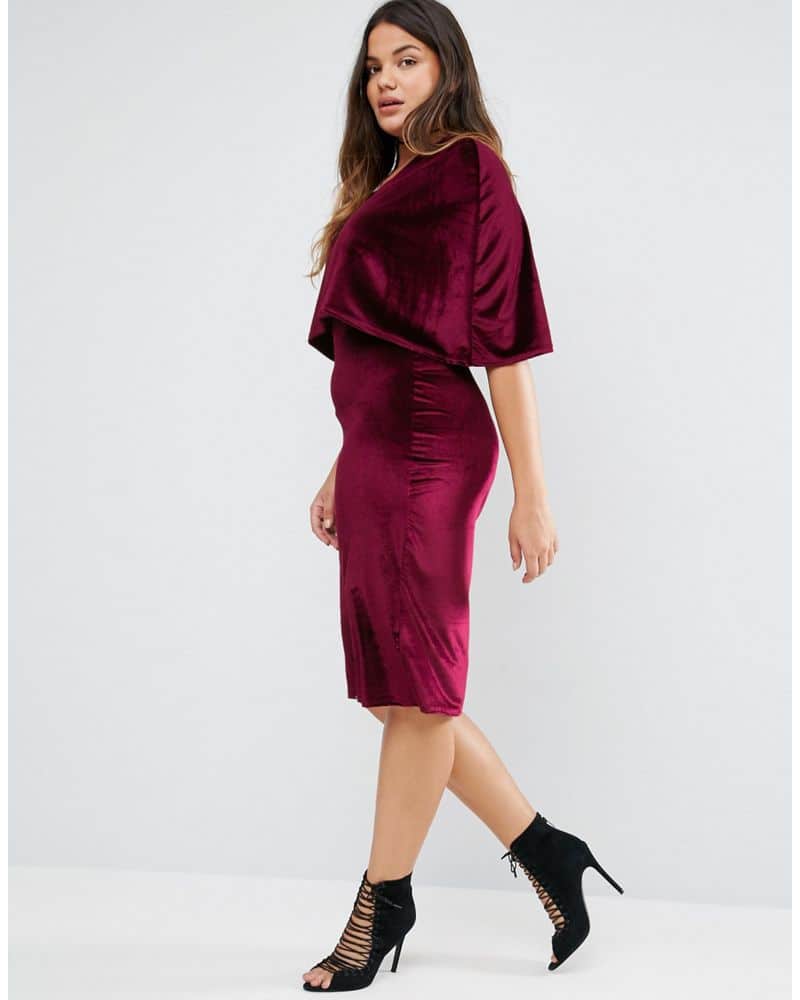 Club L Plus Cape Velvet Midi Dress at asos.com
With the Holiday Season around the corner and velvet being the on-trend fabric of the year, why not bask in the luxuriousness of a super soft velvet dress?
I love the looks and feel of these dresses and it will make you feel instantly glam, regardless of the occasion.
To keep it modest, I'd suggest pairing a knee-length dress with a pair of plus size leggings!
A LOOSE BEANIE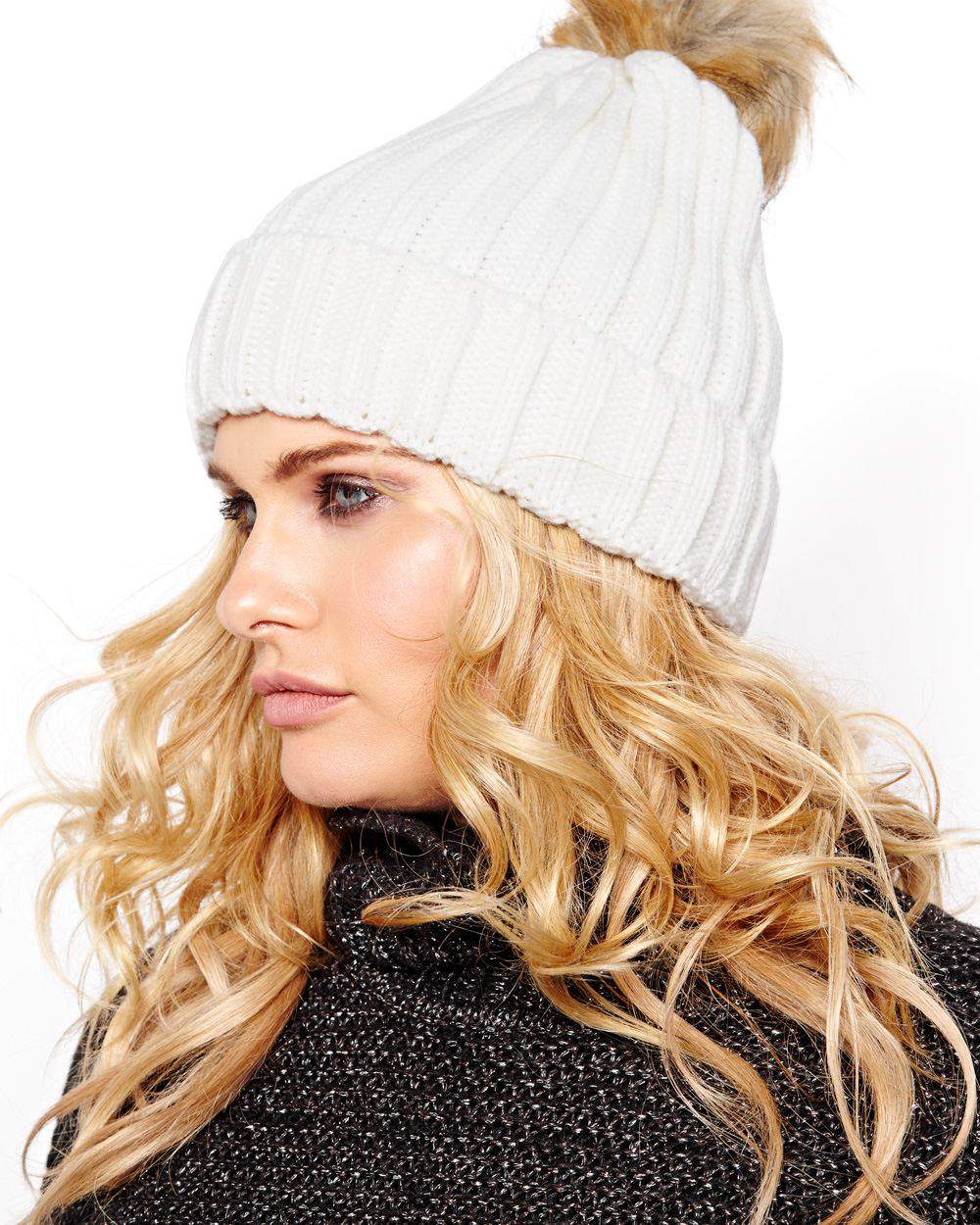 Tuque with Faux Fur Pompom at AdditionElle.com
I know, I know, we all have a billion beanies already. It's still important to keep one in your arsenal, especially as temperatures drop below freezing. I can already feel my nose hairs freezing up! While
I don't have a solution for keeping your nose warm just yet, at least your ears will thank you with a nice loose fitting beanie. These are also great because it will deter the dreaded hat head.
Now, as a Muslim woman who wears the hijab (headscarf), my ears are usually good to go since they're all wrapped up.
But when the weather is so cold it's hard to breathe, and you need to wait at the bus stop longer than usual because the bus is delayed, having a great looking, loose beanie on hand will really keep you extra toasty while looking quite cute.
INSTAGRAM READY TOUCH SCREEN GLOVES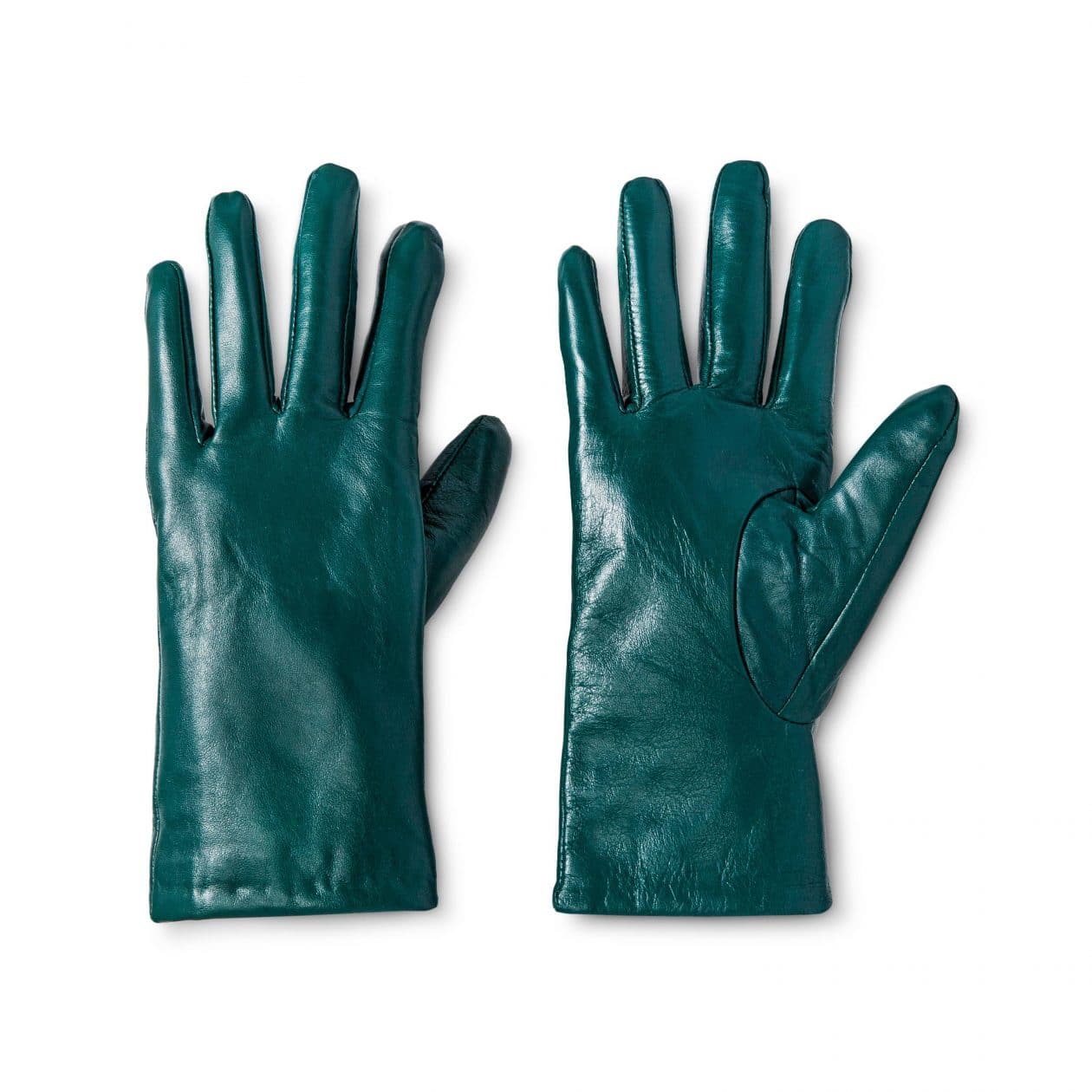 Leather Tech Touch Glove at Target.com
We all know our phones are an extension of ourselves. We don't like to admit it, but it's true. And like all mothers, Mother Nature is looking to separate us from our dear limb this season!
We must stand up and say, "No! I will not let you do that Mother Nature! Not today. Not Ever!" That's where these handy puppies come in.
Touch screen gloves have been around for quite a while but they're still as genius as ever. The best part is you can pick them up for less than $20 now. With these gloves, you can keep warm without suffering from #FOMO.
Scroll through the latest on Instagram or snap a selfie without ever having to expose your digits to the fiery cold of the Polar Vortex.
OVER-THE-KNEE BOOTS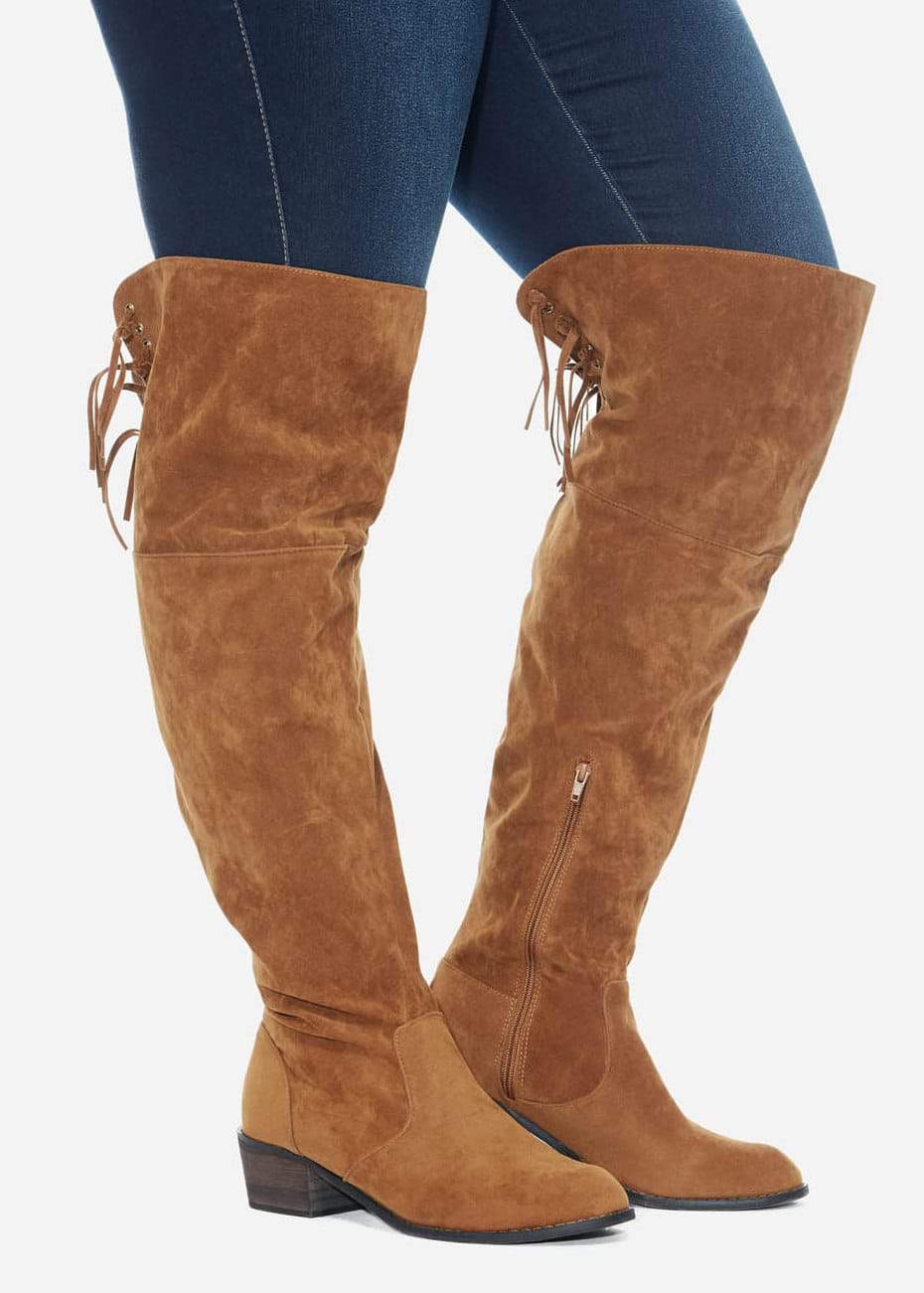 Duke Faux Suede Tassel Knee High Boots at FashiontoFigure.com
I love over-the-knee boots. It's perfect for cold weather to give you an extra layer of warmth. Its slim silhouette can easily be hidden under skirts or provide added texture to a pair of pants. I wore mine with leggings and a long sweater dress.
By adding the boots, the look is modest, stylish and warm! Can I get a #yaaaasss for this triple threat!? I especially love mine, because they're flat.
This keeps the shoe versatile and practical even in a freezing rainstorm, which you really should be inside for, but if you must go into the world, at least these will keep you grounded and warm.
Over-the-knee boots will spice up any look!
This winter, keep it together with these 5 fashion essentials!
What are your go-to winter fashion essentials?
Let me know in the comments below!
About Our Guest Blogger
Siddeeqah Shaikh is the founder of www.curvesandcravings.com, an inspiring fashion blog for modest plus size women of all ages that will be launching November 26, 2016. Siddeeqah shares her passion for the latest fashion trends with the world. She believes that it's important to celebrate your curves, satisfy your cravings and be comfortable in the body you have right now.