Now that the summer season is here you can guarantee that we'll be wearing maxi dresses, which like a classic Xmas jumper in winter, are an absolute must-have item for summer. The perfect plus size maxi dresses have true staying power!
Every year we see more and more beautiful styles of on trend, bold, playful, and exciting plus size maxi dresses that are easy, cooling, and super classy in the summer heat.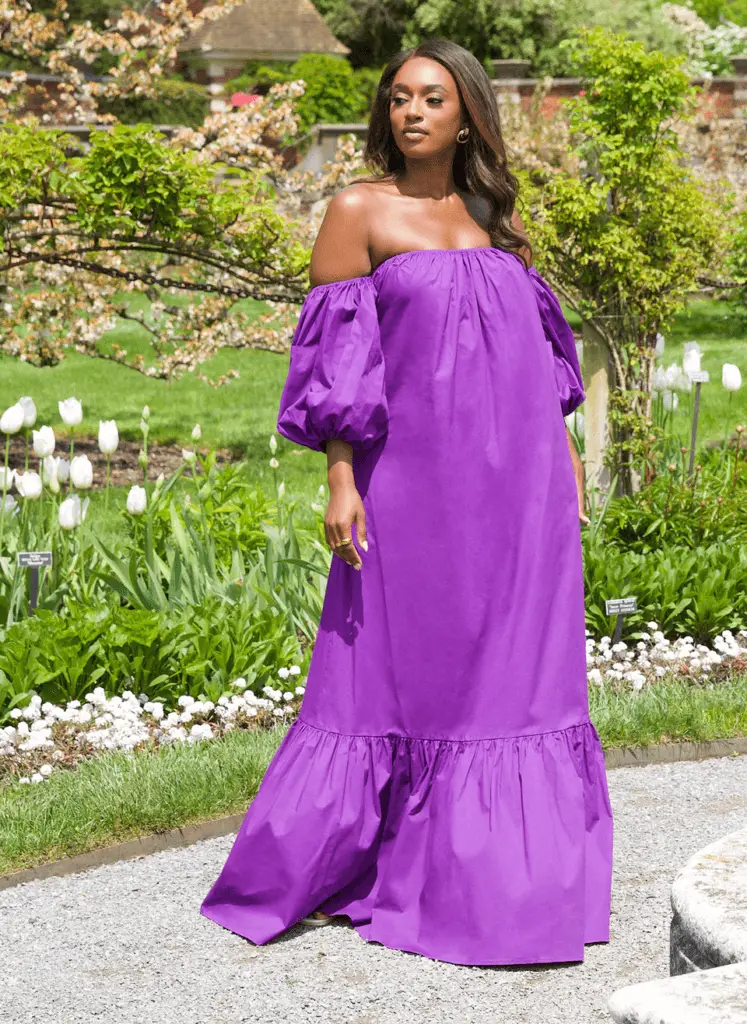 From formal maxis that you can wear to weddings to bright, bold floral patterns and simpler dresses you can style up for a party or down for a day at the beach, we've found 20 of this season's best maxi dresses that you'll be wearing all summer long.
20 Perfect Plus Size Maxi Dresses For Maximum Summer Style
Now that the summer season is here you can guarantee that we'll be wearing all the plus size maxi dresses. We've rounded up the most perfect plus size maxi dresses that you can wear for any occasion this summer!
The perfect plus size maxi dresses will take you from work to weekend, casual occasions to formal. Add shoes and accessories and you're set for the summer in these breezy must-haves! Better yet, we have a few tips to help you shop and feel confident in your quest to find the perfect plus size maxi dresses for the summer!
5 Tips for Finding the Perfect Plus Size Maxi Dresses for the Summer!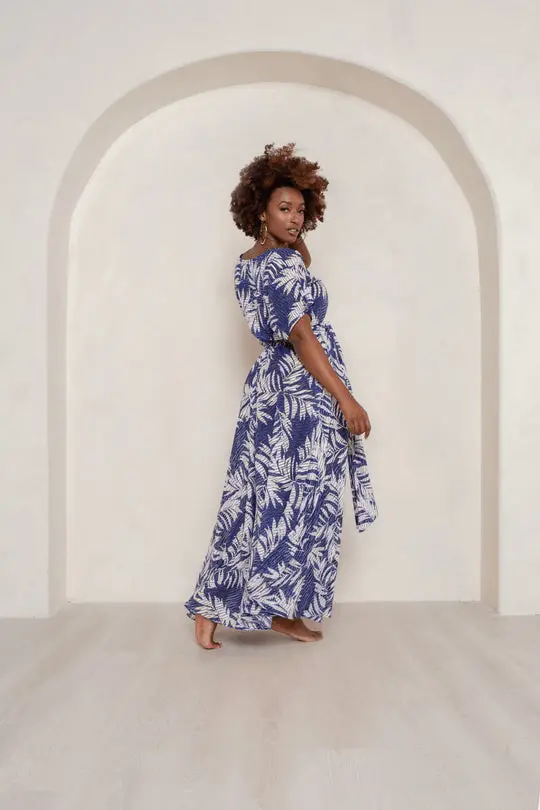 Choose the Right Fit: When shopping for a plus-size maxi dress, pay attention to the fit and silhouette. Opt for a dress that makes you feel happy and that highlights your best features. Look for styles that define your waistline or offer gentle draping. Avoid dresses that are too loose or overly tight, as they may distract or cause you to be self conscious.
Embrace Prints and Patterns: Maxi dresses are perfect for showcasing vibrant prints and patterns. Don't shy away from bold designs! Opt for floral prints, geometric patterns, or abstract motifs that catch the eye. These can add visual interest and help to create a fashionable and playful look. Just ensure that the scale of the print speaks to your tastes and confidence levels!
Accessorize to Maximize: Accessories can elevate your maxi dress and enhance your overall style. Choose accessories that draw attention to your best features. For instance, if you have a beautiful neckline, opt for a statement necklace. If you want to accentuate your waist, consider adding a belt. Play around with different accessories, such as scarves, hats, and handbags, to personalize your look and add a little flair.
Pay Attention to Length and Proportions: It's important to find the right plus size maxi dress for your height and body proportions. Aim for a dress that grazes the floor or hovers just above it, as this creates a balanced and elongated look. You can also consider the width of the dress's straps and neckline to ensure they suit your needs and offer you the proper support.
Experiment with Layering: Layering can be a fun and versatile way to style your plus size maxi dress. Add a cropped denim jacket, a lightweight cardigan, or a flowy kimono to create different looks for various occasions and seasons. Layering not only adds dimension but also allows you to adjust your outfit's warmth and style according to the weather and your personal preferences.
Remember, fashion is about expressing your personal style and feeling confident in what you wear. Use these tips as a starting point, but ultimately, choose what makes you feel comfortable and confident in your plus size maxi dress!
Do you love maxi dresses as much as we do? Where do you find your maxis? Let us know in the comments!