I am all the way here for building my coat wardrobe. I mean, this is my first real fall and winter and there is NO way that my tail is going to freeze! A reader shot me a message asking me to fashion a post for wool plus size coats under $150, and happily I obliged, because, I need to make sure I have at least ONE great fancy polished coat to play in!
I have found a few places for you to shop and some of my fave finds!
Today, we are only tackling the polished sorts, wool blends, sleek and tailored options- if you are looking for a leather moto or bomber, take a peek at the 10 Leather picks for fall. If you are looking for something with a bit more ladylike, sophisticated, or classic appeal, I have a few that may have your name all over it!
Here you go:
10 Perfectly Polished Plus Size Coats Under $150
They do exist! I will rock out with quite a few more posts for your shopping please regarding styles, fits, and at varying price points shortly, but I do hope that for those of you looking, you have found an option or two or three?! I have already marked and have added them in my shopping cart!
WOOT!
I cannot wait to bundle up all stylishly- with bold patterns, colors, and shapes! I am also digging the hoods. Seeing more hooded options makes me happy. I don't know what it is about a hood, but I think it breaks apart the seriousness of it all. You know? IONO. But, I like it.
Do you already have your stash of coats for the winter? Another one could not hurt; at least this is what I tell myself. I have to have the options to dress for my moods…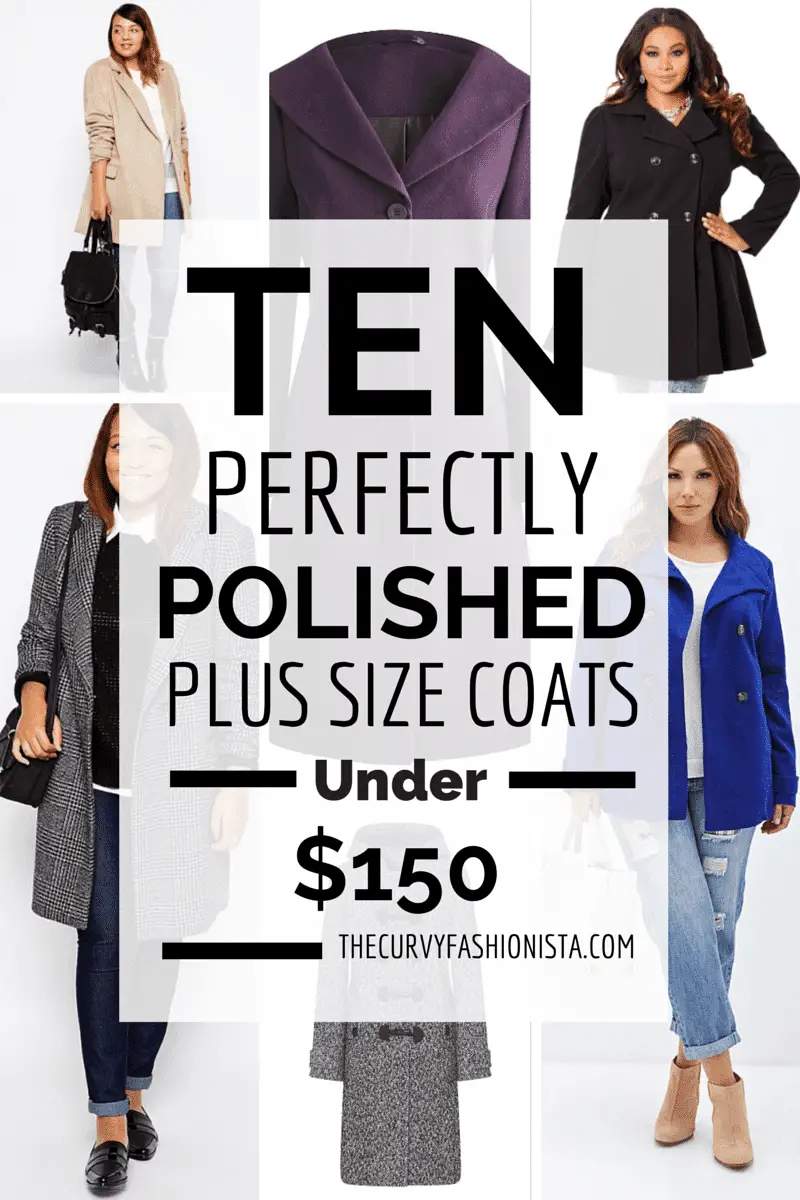 Did you find your new fall coat here? No? Where did you snag it? Sharing is caring and inquiring minds want to know!