I have to admit, there's something effortless chic about SoCal style. And when I think of fashion that embodies the ultimate vibe of this Southern California, I immediately think of west coast plus size designer, Elann Zelie of ZelieforShe.com. Known for her beautiful designs of bohemian goddess and California living, it's no wonder why so many women love this indie designer's ability to embrace the beautiful mix of vintage and free spirit in every piece of her work. And you know how much we love the indie designers.
Bold patterns or solid colors, varied silhouettes and multiple lengths, Zelie for She works stunningly with the many different body types of plus size women. Her latest collection shows a wonderful addition to the simple and elegant, beauty of Southern California style and heritage, in fact the collection is called Essence of Heritage.
Are you ready to see? I am ready to share it with you! I already have a few on my must have and lust list. Can you guess which pieces?
The Essence of Heritage Collection by Zelie for She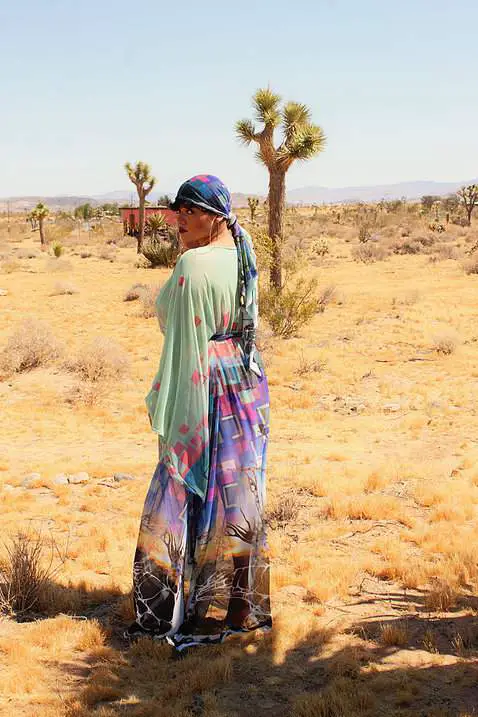 The "Studio 54" Dress by Zelieforshe.com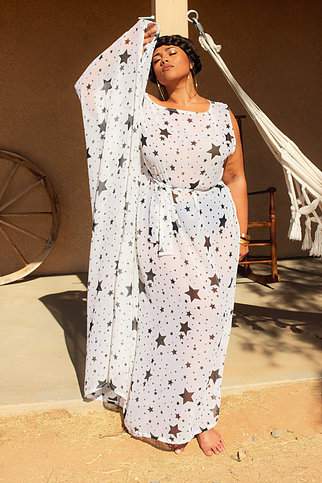 The "Star Dust" Dress by Zelieforshe.com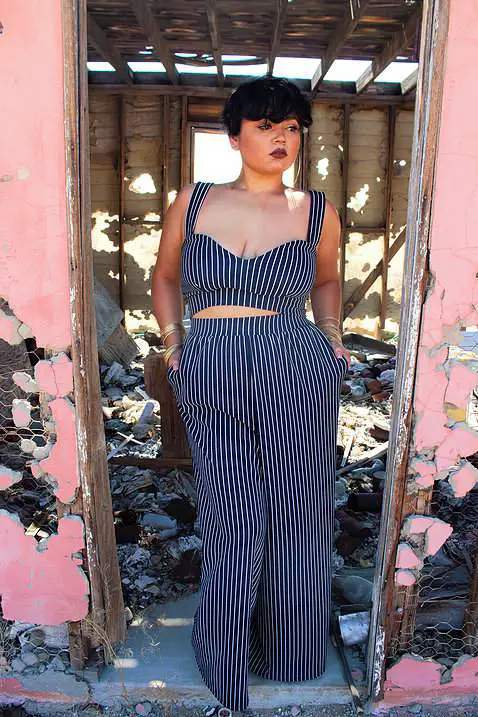 Pinstripe Bralette and Pants by Zelieforshe.com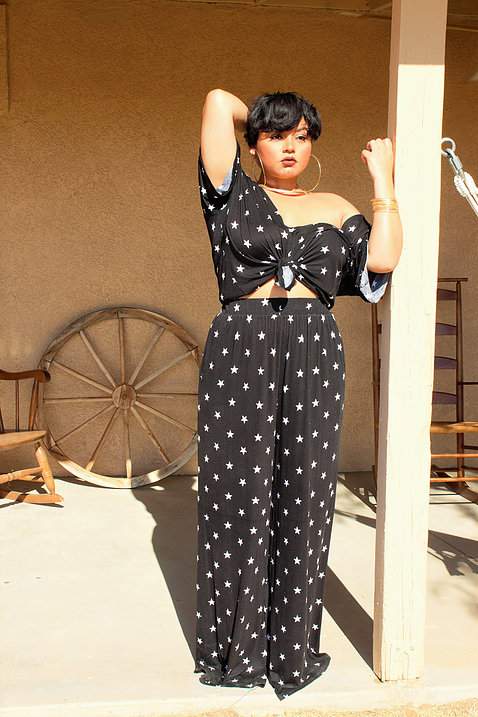 The "Dreamer" T-Shirt and Pants by Zelieforshe.com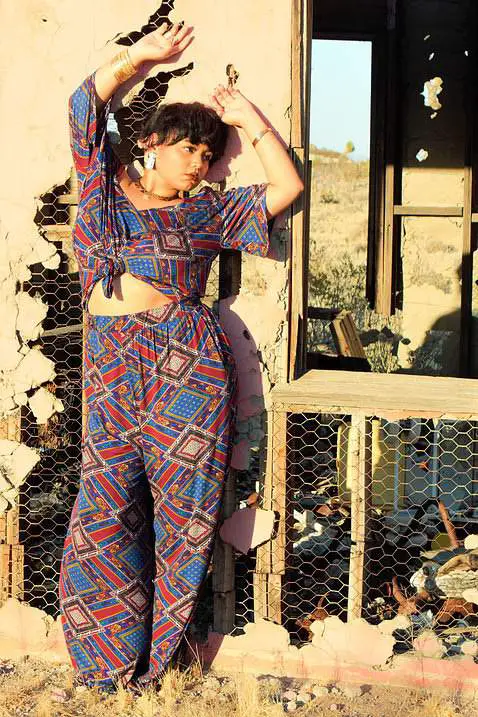 The "1987" T-Shirt and Pants by Zelieforshe.com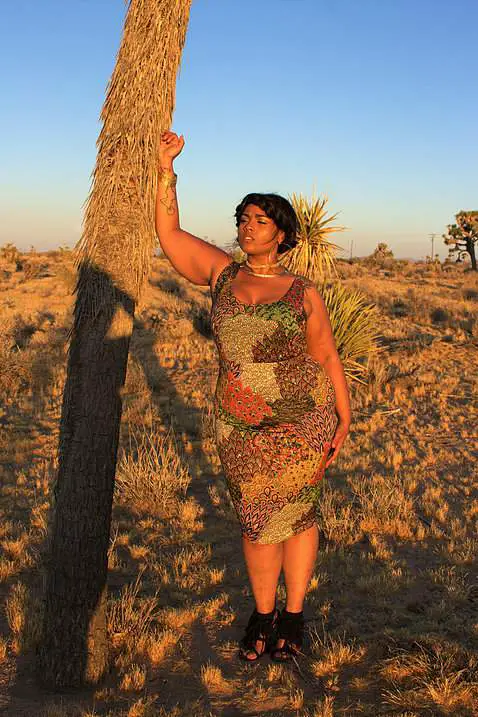 "Birds of a Feather" Body Suit and Skirt by Zelieforshe.com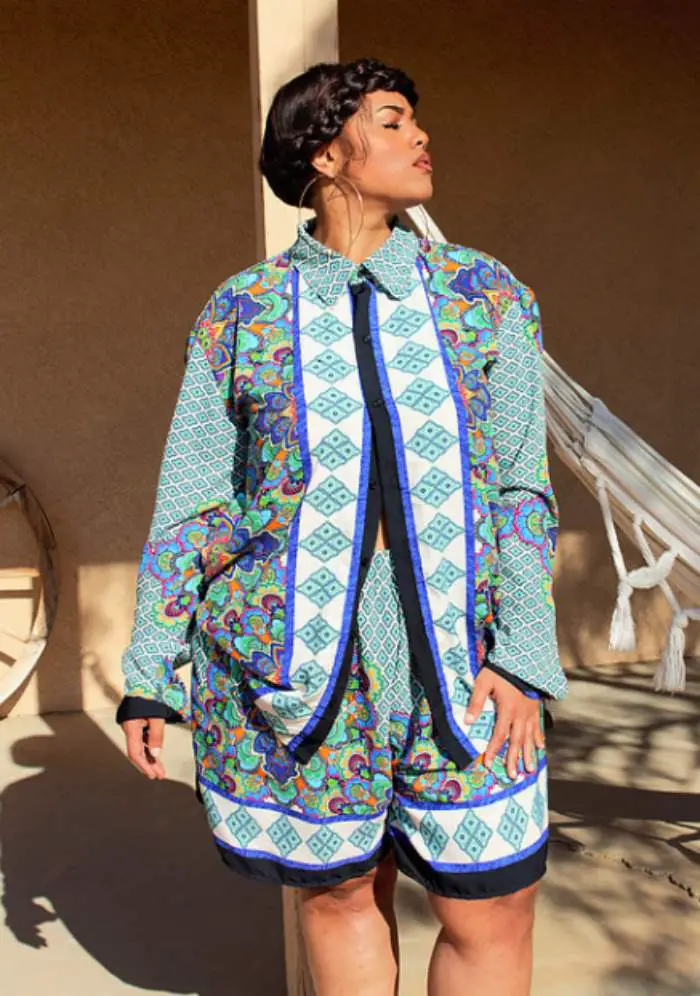 The "Emerald Heart" Shirt and Shorts by Zelieforshe.com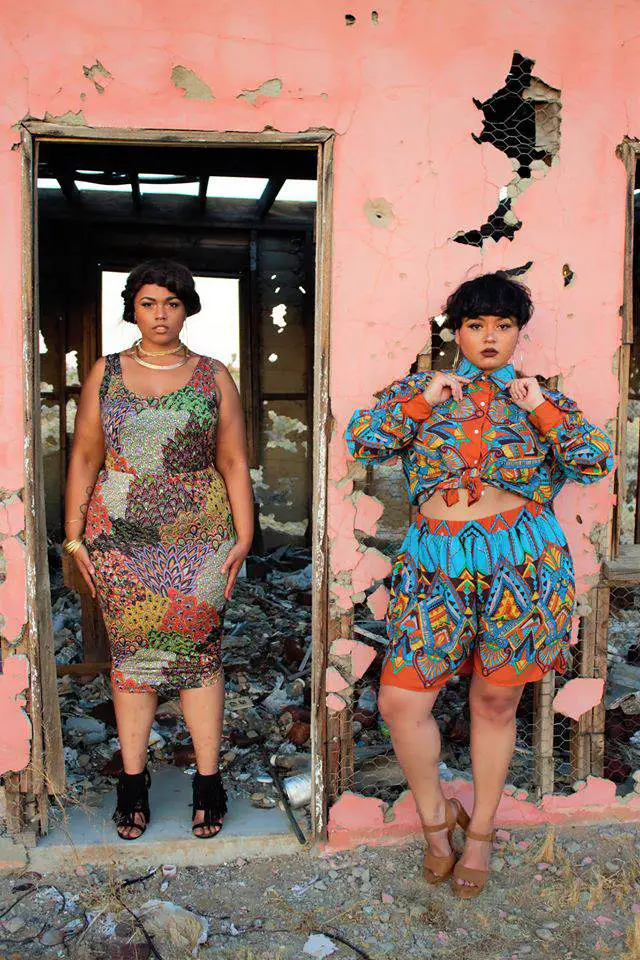 California Dreaming… am I right? How would you rock these pieces? I need the pinstripe set immediately!
With a mix of floral patterns, flirty yet coy designs, this fun collection of vintage goodness is bound to make you feel some kind of way. I mean, there is a maxi in this collection called "Studio 54 that is bound to leave you wanting to book a flight out to California forget the rest of the world and just take a stroll down the beach.
Or maybe that's me?
Either way if you're looking for the perfect piece to wear to your next movie in the park, outdoor event or festival, look no further. This timeless trend of chic and carefree style is here to stay and the Essence of Heritage lookbook will definitely leave you California dreamin!
When it comes to designers and brands, don't you just love the options we have? I mean, whether you are more boho, minimalist, edgy, bold ,or classically chic- there are a myriad plus size designers to choose from and this indie designer, Zelie for She, is right up there! And for those who are curious, yes! She does ship internationally!
Shop The Essence of Heritage and other collections now at ZelieforShe.com
Do you love it? Who wouldn't want to wear something that you can slip on and be ready to walk out the door? Which piece is your favorite? And that Studio 54 dress! Yes Boo! How would you rock it?