Summer is almost here and our favorite shoe trends are starting to creep up! One of the tried and true trends has been around for thousands of years (literally), and what we called now "Gladiator Sandals" have become one of the go tos for summer fashion. BUT what makes this even more exciting are the various designers and retailers fashioning this trend in a wide calf gladiator option. So instead of being relegated to JUST the short and ankle options, we can get it in with some of our fashionista homegirls! How do you feel about this trend? Nowadays, you can see it everywhere! Each year, this style gets just a bit more fancy… You can find it in different colors, lengths, flats or heels!There is pretty a style for EVERYONE!!
Because it's become a classic shoe to rock in the summer, I'd say that it's time for you to find the perfect pair of gladiator sandals? Right? I know sometimes it's difficult to find the perfect one- the style, color, and perfect fit, BUT you are not alone here. As a person with a wide calf, navigating it all can be a bit overwhelming, but I got you!
I mean, one of favorite plus size style bloggers, Chante of Everything Curvy and Chic, effortlessly rocks it!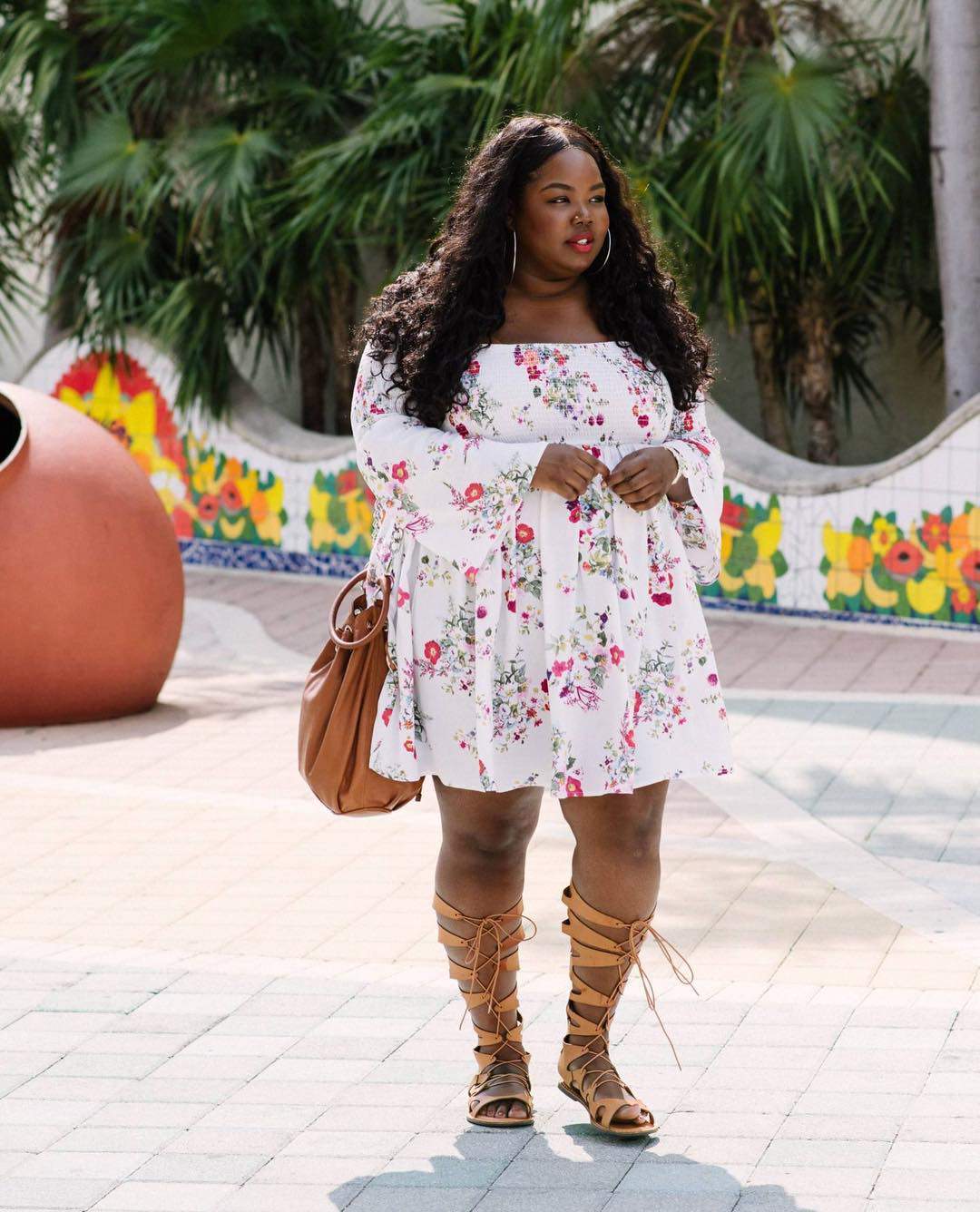 Fly, right?
Well, we have found some really cute and summer ready wide calf gladiator sandals that will inspire us to create our ideal summer look! Are you ready to see what we've found?
See the finds below!
These 9 Must Have Wide Calf Gladiators
Did you see a cute option that you have to have? That you can see yourself rocking this summer?
I certainly am ready to do some shopping and get me one of these amazing gladiator sandals! I am here for these Lane Bryant nude-ish gladiator pair! I must have them!
Which one is you favorite?? Let me know in the comments!!