I will be the first to admit, I do not have a fancy function set up to store my boots, but *deep sighs* I really do. Especially as the seasons go by, if not stored right, my boots can get weird creases, discolor, or lose its shape. This is where devices and innovations as the Boot Butler come into play.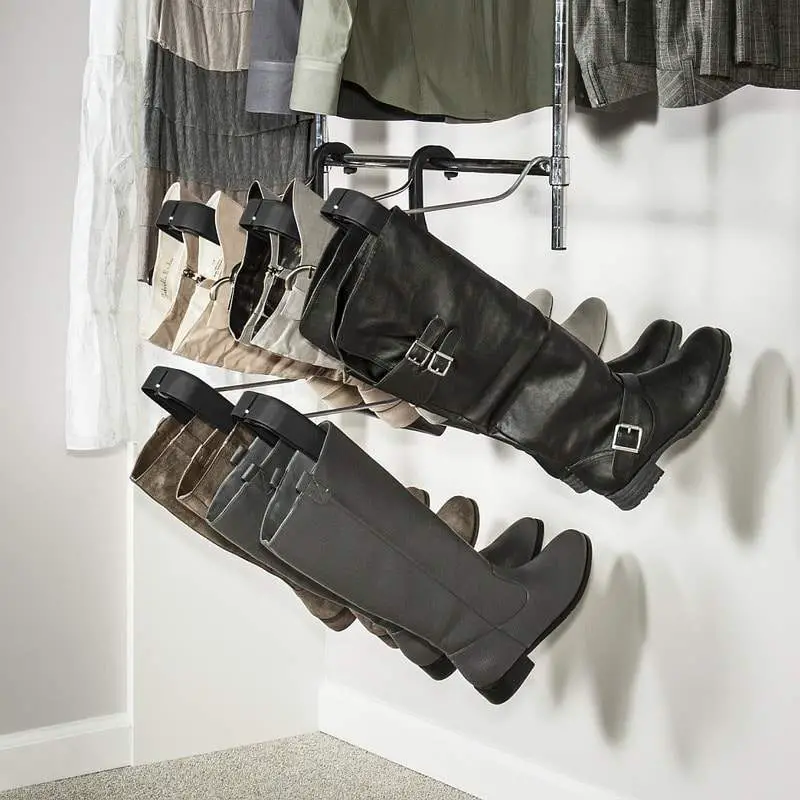 Now, I have seen shoe trees, inserts, and other contraptions that are created to keep your boots in tip top shape, but if you can give me that AND create space in my closet? I love you even more. So not only does the boot butler save your boots, but honey, if makes room in the closet! I am here for all of this- OKAY?
"The Boot Butler boot storage system organizes boots in half the space, prevents damage to keep boots looking like new, and keeps all boot styles organized, where they're easy to see, and access. Boot Butler's unique modular design, allows it to be configured to fit virtually any closet and can be expanded to store any size boot collection."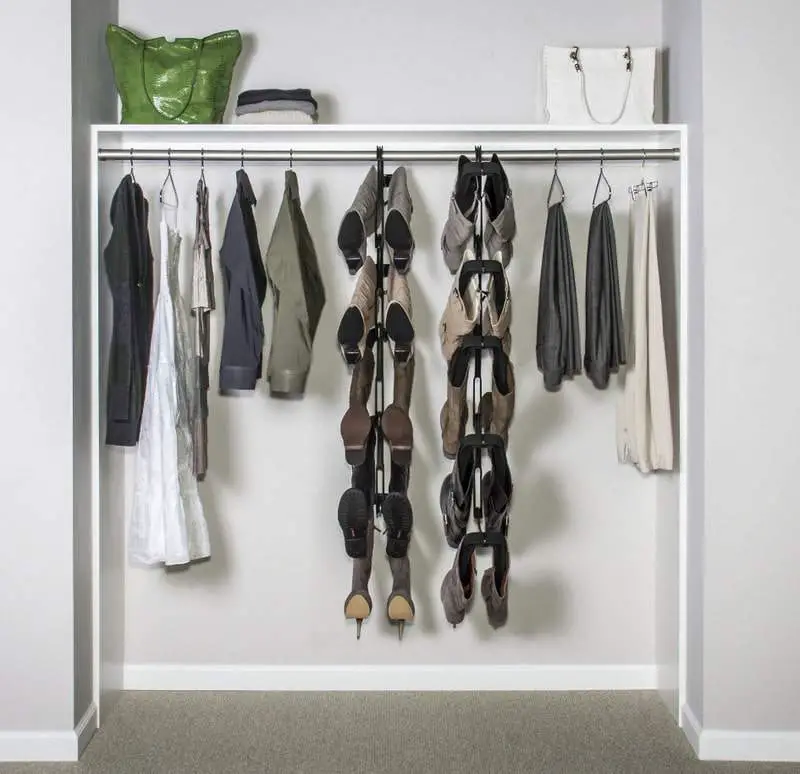 Say what? Yes honey and with our collections of hard to find wide calf boots, care and storage is so, so, so, key here. Am I right? Of course! My boots are going to thank me, cause I was really bad with mine. *Hangs head in shame* I found a video and had to show you how the Boot Butler works:
Perfectly timed for the fall and for my move, I am here for this in my closet. I think I need two sets, and they will go at the end of the side where my dresses are. I want them to sit long ways. I will start with one… I did get rid of quite a few pairs of boots before I moved anyways! LOL
I had to share this with you because I thought it was tooo cool and I love anything that will make the closet look and feel amaze! Also, I am a Virgo and love to keep my life organized… and a closet in order.
Want the Boot Butler?
Well, you have to subscribe because they are on pre-order and backorder! You can learn more about the Boot Butler, how you can snatch it up and everything else at BootButler.com
I just added the five count to my wish list!
What do you think of this? Can you see your closet being helped by this invention? I know I can! Let's talk about it!!