We are always here for a beautiful photo. Certainly a stunning plus size fashion editorial that inspires and captivates the beauty of our body through editorials. There are few who constantly challenge societal norms and give us what we need. International model and photographer Velvet d'Amour of Volup2 is flipping society's ideal of beauty standards on its head.
"While we are accustomed to seeing fashion editorials on mainstream fashion models, it is rare to witness the same on plus size women," said D'Amour. Most noteworthy, D'Amour was the only super-size plus model to have walked the Paris runways for both John Galliano and Jean Paul Gaultier.
Through Velvet's digital magazine,
VOLUP2,
we are given visuals that show the fashion industry and the plus size community that we can do it too. Hence d'Amour is no stranger to a great editorial or to The Curvy Fashionista, Velvet has been pushing the envelope on plus size fashion.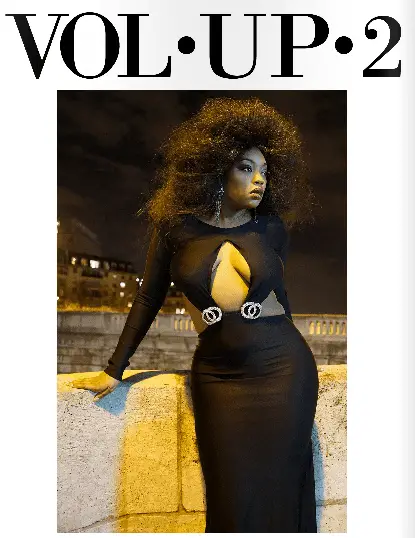 Described as "V Magazine, but with a whole lot more curves." VOLUP2 is all about showcasing high editorial fashion via a wide range of diverse bodies. For that reason, d'Amour is genuinely bringing the forgotten into high-fashion. This includes bearded ladies, differently-abled models, transgender or senior models.
" IF we do see a plus size model, 9 times out of 10 they will be featured in conventional catalogue style imagery, rather than the sheer beauty of editorial images."
With two new editorials, OPHELIA and LIVE THE FULL LIFE, Velvet marries editorial high fashion and plus size in the fiercest and most glamorous way.
Volup2 Plus Size Fashion Editorial: Ophelia
OPHELIA, an English countryside shoot inspired by the works of pre-Raphaelite artists, stars London based blogger and influencer Hayley Stewart of Curves n Curls.
"People like Velvet have been at the forefront of opening fashion up. With her creativity and vision, we see that it's incredibly narrow-minded to see fashion as only being for the select few," said Hayley. "It has been life-changing to see women like me photographed in this way- and I love her for it!"
Ophelia Credits:
Photographer: Velvet d'Amour
Gowns Handcrafted by: Lady Dartnell
Hair and Makeup by: Rachel Williamson
Model: Hayley Stewart of Curves & Curls
Location: SUGNALL HALL
Volup2 Plus Size Editorial: Live the Full Life
LIVE THE FULL LIFE. Featuring Sara Brown's vibrant designs, stars Zimbabwean born model Netsai Tinaresse Dandajena. She is also known as the African British Curve Model.
"It's one thing to work with one of the best plus size models ever. It's another to work with a photographer who understands you as a model," said Netsai. "My VOLUP2 experience gave me a vision bigger than my wildest dream- a plus size model doing editorial. One might think it was a challenge. I declare it to be the most uplifting experience."
"If you were to attend Persephone's garden party, you'd wear Sara Brown and leap amongst the daffodils as the sun sets," said Velvet.
Live the Full Life Credits:
Photographer: Velvet d'Amour
Designer: Sara Brown Design
Hair and Makeup: Rachel Williamson
Model: Netsai Tinaresse Dandajena
Location: SUGNALL HALL
How inspired and whimsical are these photos?
If you want to fully immerse yourself in both editorials OPHELIA and LIVE THE FULL LIFE, as well as subscribe, hit up VOLUP2.com!
Ladies what do you think about VOLUP2? What's your favorite of the two editorials? Will you be subscribing?