Normally, I save plus size art features for Wednesdays, but I wanted to share this really cool collection by our friend and plus size illustrator, Edull! No stranger to the blog, this artist has an amazing eye, incredible skill, and a passion for empowering and uplifting plus size women! When he shared his collection with me, I knew I had to get it up and share with everyone. EVERYONE.
For his newest collection, POWER, Edull takes a playful spin on the superheroes we know and flips them on its heroine head! Which, I am all the way here for! But before I share, let me
"This collection is called Power. The inspiration and the goal is to show (and encourage) the women's power.

They are real women. And they don't gained superpowers by chemical accidents, laboratory experiments or came from another planet. They were born with their power naturally. The power that all women have."
Plus Size Art Spotlight: Power by Edull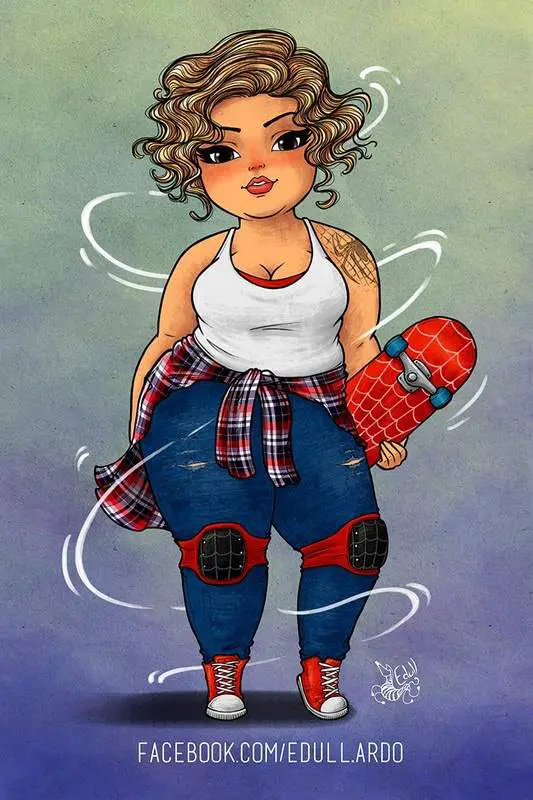 I mean. YO! For my comic book geeks… isn't this amazing? Which superhero can you see yourself as? Aren't there quite a few who you could see yourself being? On top of it all, I appreciated that Edull paid attention to including and creating a wide range of women! I love this! The last one… took me a minute to figure out, but once I did, I was in love! LOLOL
"…And I want to show this incredible diversity of races, styles and colors, each one has their own power and use it in their own way. I want to show that all women are powerful and make them reflect: "What is my power?" What's better on me? "

So… SHOW YOUR POWER! :D"
I think I want to be Storm. Or maybe Thor?
You can learn more and learn about Edull on Facebook!
Hehehehe! Either way I am enamored by this collection, and am going to channel my power! How about you!?!
Which superhero calls out most to you? Let's chat!
Can you name all ten?