Hi Marie!
I read your blog featuring plus size artists and in the end you mention that if we had a favorite artist that needed love to send them your way. I believe that the next person to be in the spotlight should be this extremely talented artist and a special dear friend of mine that definitely needs more love and deserves it.
Her name is Munrou and she's just the artist you are looking for. Her colorful, vibrant and super cute girls will melt your heart.
She works every day to perfect her art and bring new things into the mix. From chubby girls, to furry characters, to fan art of everyone's favorite shows…
Munrou always puts her heart and soul into what she creates.
Xaymara
Last week, when I requested that you send along a few artists who feature and create plus size art, I received this fabulous letter from Xaymara! Now, if you have been following along, we feature and try to keep a weekly feature going, to showcase various artists and their work, who create, celebrate, and uplift the plus size form.
So when I checked out the recommendation? Munrou, interestingly enough was no stranger to me, especially as I have played with her Munrou Rinmau Games!
You know, the #Beachday game, that you can build your own plus size beach babe? Well, this is THAT Munrou! How about that!
With this, I already knew I was in for a treat! So as I dug a little bit deeper into Munrou and her work, I had to share a bit more of her work, as she is a busy lady!
She just finished a project in which she contributed work to the Fat Mermaids: A Charity Collective Zine!!! (There is a Fat Mermaid Zine for $30. I just bought mine!!!!!)
Okay, now that I have come down off that excitement, let me share with you a few fun pieces from Munrou and her work!
Plus Size Art Spotlight: Munrou Illustrations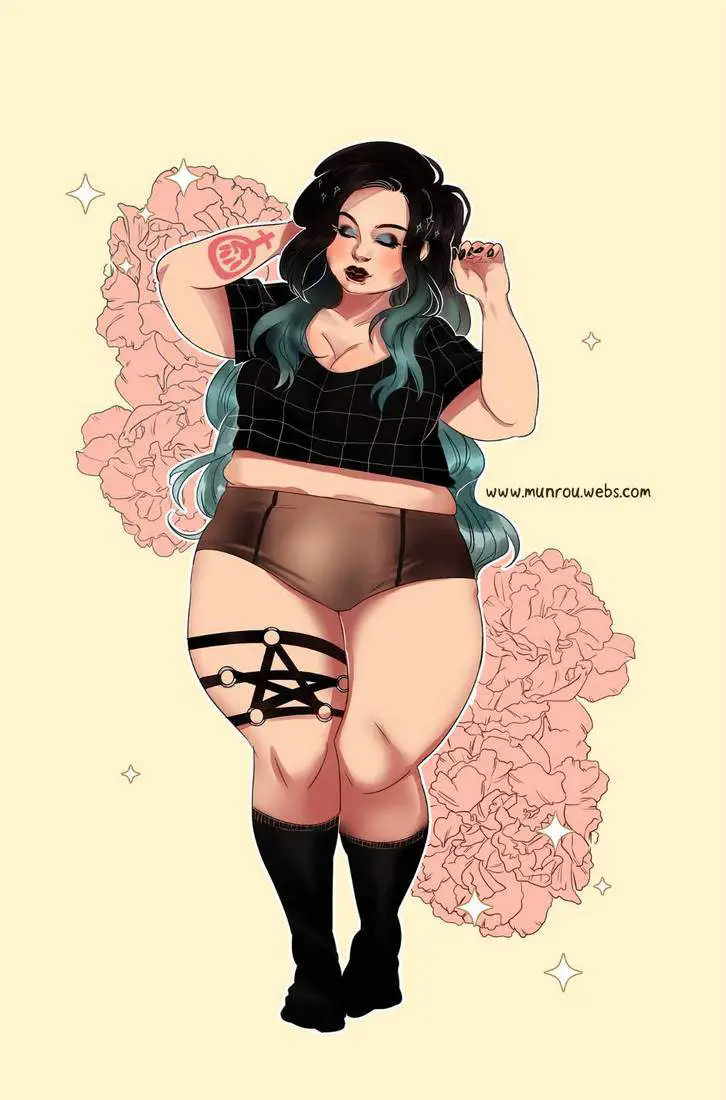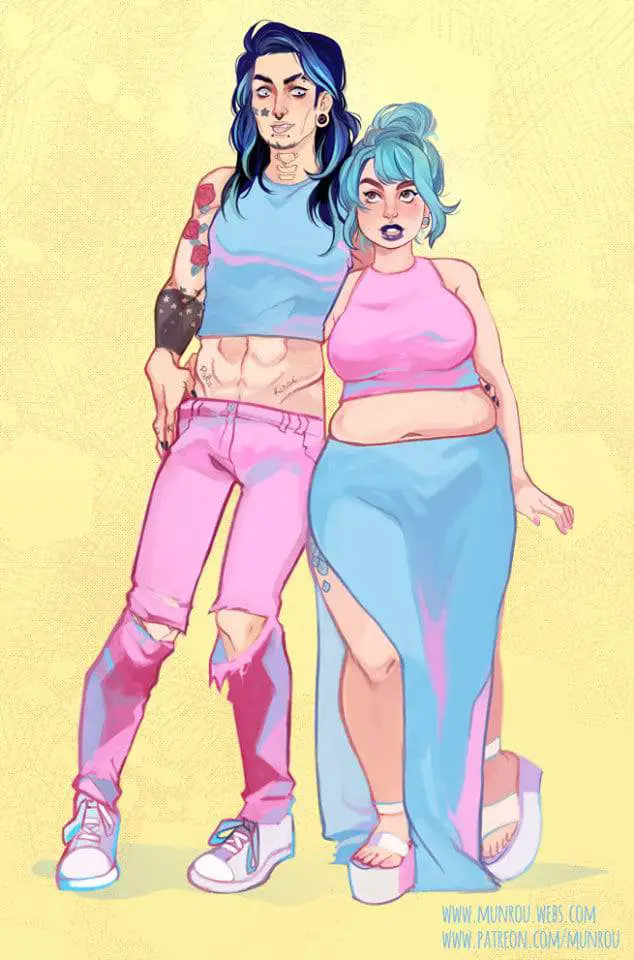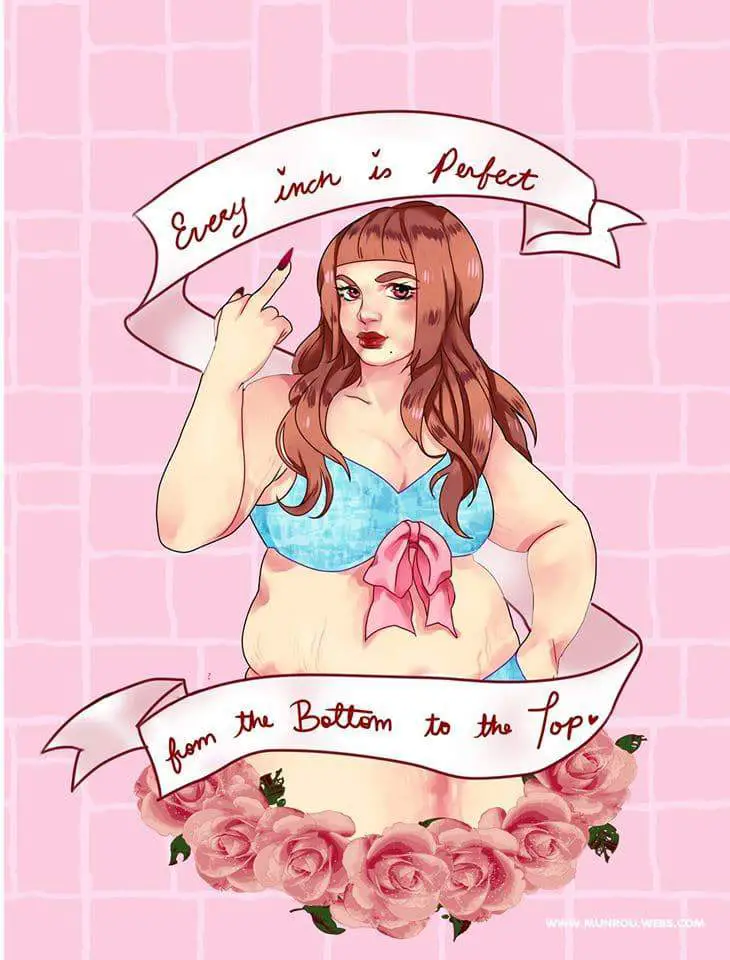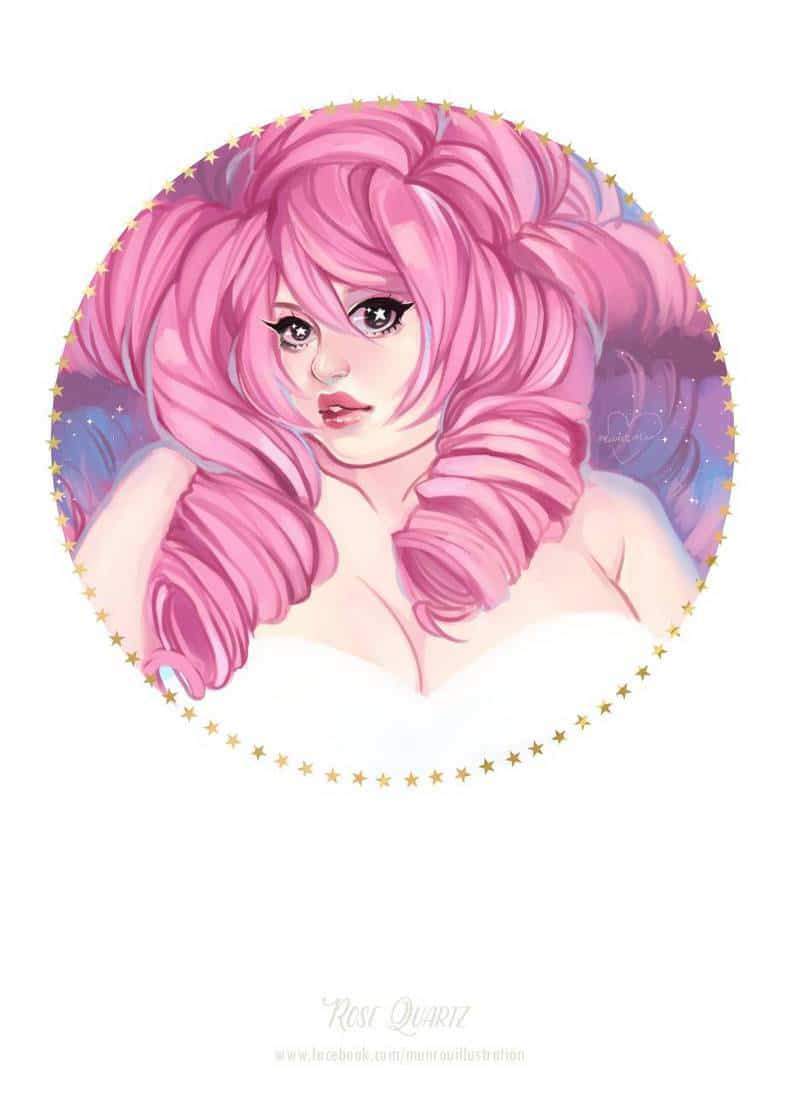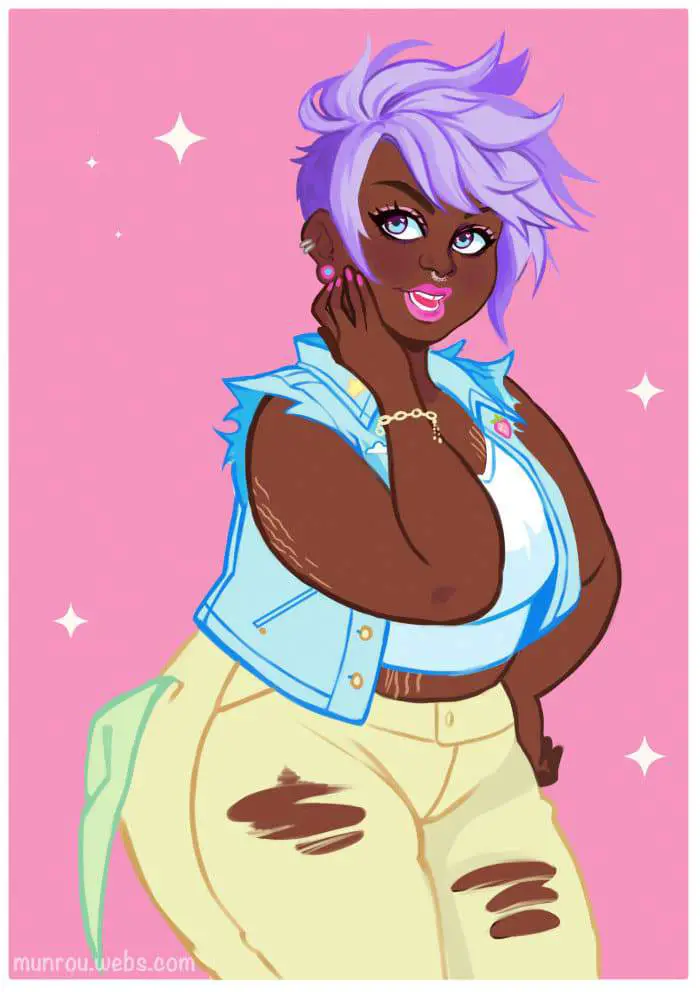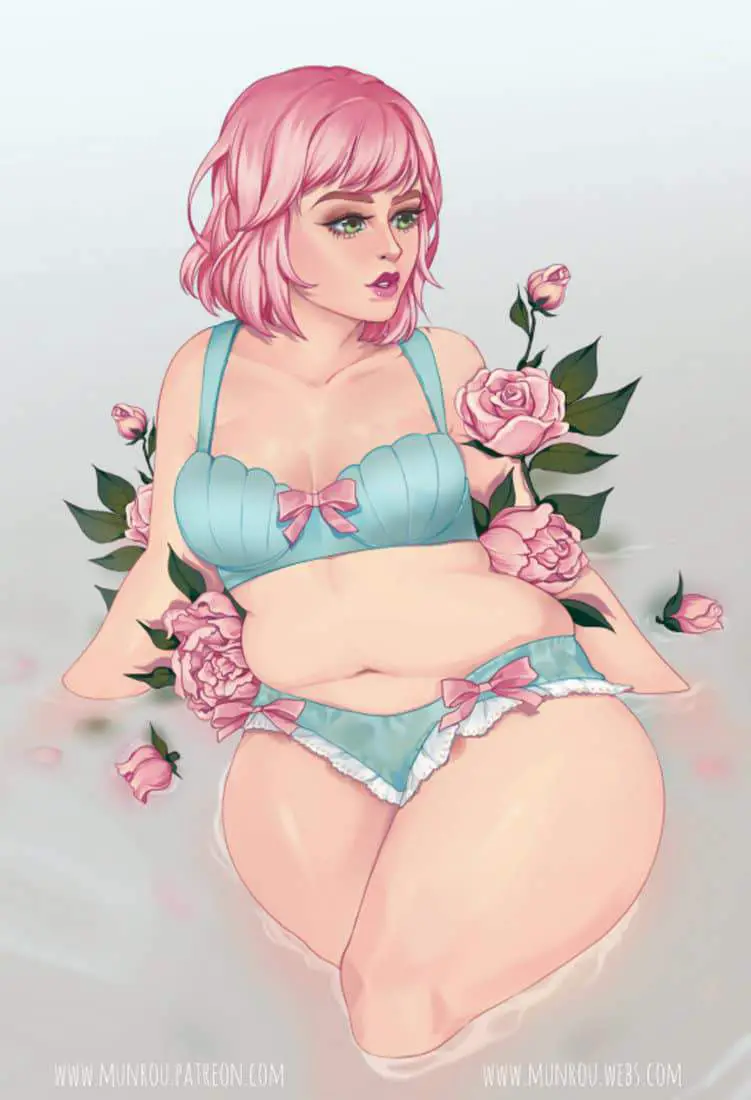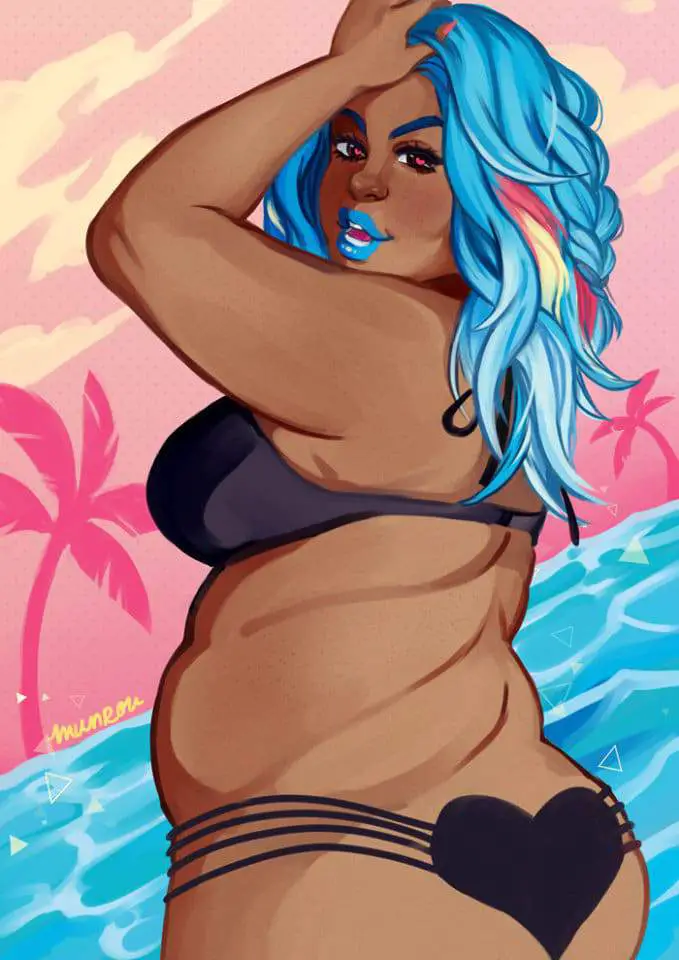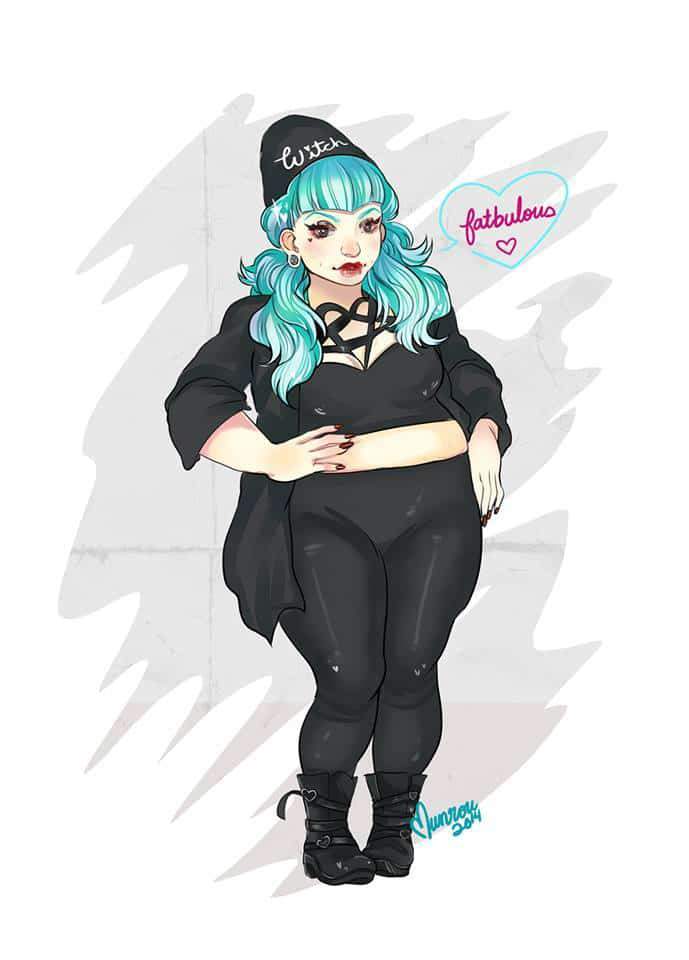 Who is Munrou?
She is a freelance artist born and raised in Humacao, Puerto Rico. She takes motivation and inspiration for art from her father, which she shared: "I remember the times I watch him draw and paint also create different typography by hand and do art for the neighborhood."
This inspiration, her education Universidad de Puerto Rico in Humacao, paired with her love of anime, helped Munrou find her passion and creativity and to become an animator and illustrator.
And she is gooood!
To learn more, visit Munrou.webs.com
Even better? You can commission her to do a few sketches and paintings! How about that? But you can also stalk and swoon over her work on Facebook, Instagram, Twitter, and Tumblr!
So what do you think of her work? Which pieces are your favorite? Let's chat!