2014 was such an exciting year for plus-size fashion and it looks like reality TV has finally taken notice! Multiple networks are producing shows and plus-size women will have more opportunities to star in their own reality series. Will it be the same old stereotype or something fresh and exciting and positive? Will we see the fashion forward, complex, layered, playful, and loving life ladies that we know YOU to be?
We mentioned Whitney Thore on the list of Plus Size Women to watch for 2015. She is the star of TLC's My Big Fat Fabulous Life which just debuted!
The show chronicles Whitney's love of dance, and her fresh outlook on life after rapidly gaining 200lbs due to Polycystic Ovary Syndrome (PCOS). She started the #nobodyshamecampaign movement and has become known for the success of her "fat girl dance videos."
Lifetime recently started airing a new docuseries called Big Women: Big Love.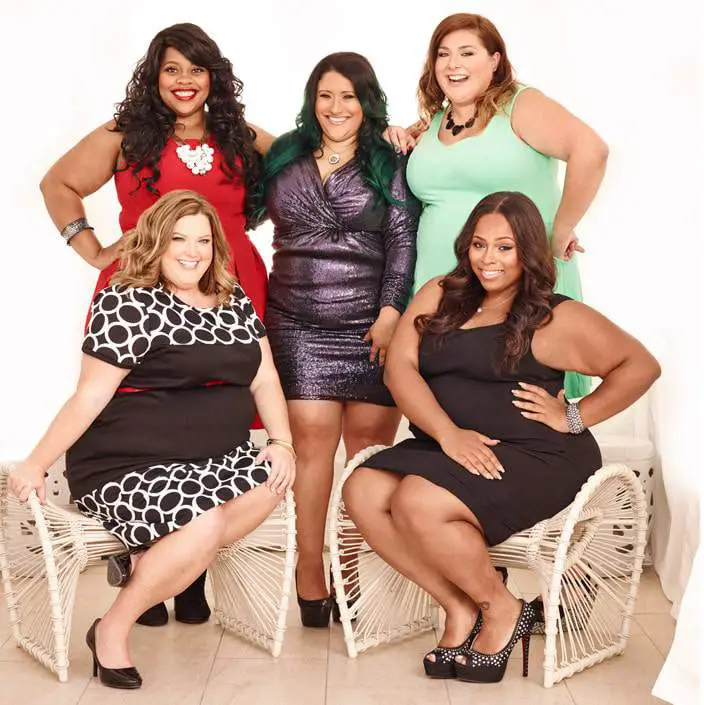 The series which premiered this month, takes us behind the scenes of the dating lives of five plus-sized women, their experiences with bad dates and navigating the tricky, sometimes harsh dating scene. I am sure this is something we can all relate to and it's actually refreshing to see a different point of view from curvy women on experiences in love and life. I am curious how this win pan out though. Can we talk about this? This show and dating?
Plus Size Model Bo Stanley made an appearance on the ABC's Bachelor- did you catch that? We still have Curvy Brides that is coming back this Spring for season TWO! How awesome is this?!
What is also really cool?"The Original Runway Diva," Sharon Quinn has landed a show on a local New York station! Model Behavior is an Educational Talk/Variety series that focuses on all things in the Fashion/Entertainment Industry.
Model Behavior (like her page on FB here) is all about educating people who aspire to have a career in fashion and/or entertainment, be it out in front as a model or backstage in production! You ever wondered how or why? Well, the show focuses on the proper steps to follow to have a successful career in the fashion industry from industry veterans who have already achieved that goal! How about that?!?! Well, for example, for all of you aspiring models, here is the show:
Learn more and watch Model Behavior here!
I am loving all of this growth, the business of, and the opps that are happening across the industry and on TV! I know other things are coming so it will surely be exciting to see!
Are there more opportunities for curvy women on reality TV and who will you be watching? Are there any other shows that we have missed?