I love stumbling across cool plus size artwork. Especially sculptures. One day, I may decide to have like a wall of plus size art, showing off the beauty of our form. One day… Maybe when I achieve my goal of having a physical store, I will feature different artists! Who knows!
Any who… I found this image while online and knew immediately that I had to share this work and more by Italian born and raised artist, Matthias Verginer, with you!
What I love about his story, is that he was taught by his father and followed in his footsteps, but with his own perspective and eye, as evidenced in his latest collection, Wooden Eye!
When asked about his collection, Wooden Eyes and what inspired him, he shares with magazine Istanbul & Istanbul:
I have always been interested in people with its feelings, fears, joys and problems. Therefore, the human figure is always the center of my sculptures. Every day we see by our media, mainly through advertising, an ideal image of man/woman, which is beautiful, perfect.

But are not all of us with our rough and edges therefore uniquely beautiful? This thought was just the starting point to the "fat woman", who is also beautiful in some way.
Well, Hey Matthew! He also goes on to say, when asked about his use of a women different from the ideal form of beauty and his pairing them with animals, he shares:
I do not think that the size and the look of a person in general matters. If you pay attention there are women of all sizes which are happy and feel comfortable. Sometimes they radiate even more self-esteem and happiness than a person which would be defined as having the ideal body mass.
I mean.
Yes honey. Yes.
And at 34, Matthias has already made an impression, a name for himself, and has definitely garnered a new fan in me and hopefully you!
Take a peek to see what I mean!
NOTE: Not all pictures are safe for work, so please be mindful!
The Wooden Eye Collection by Matthias Verginer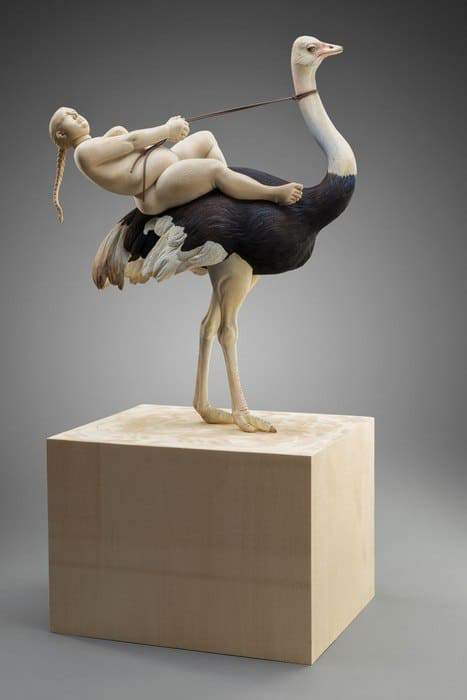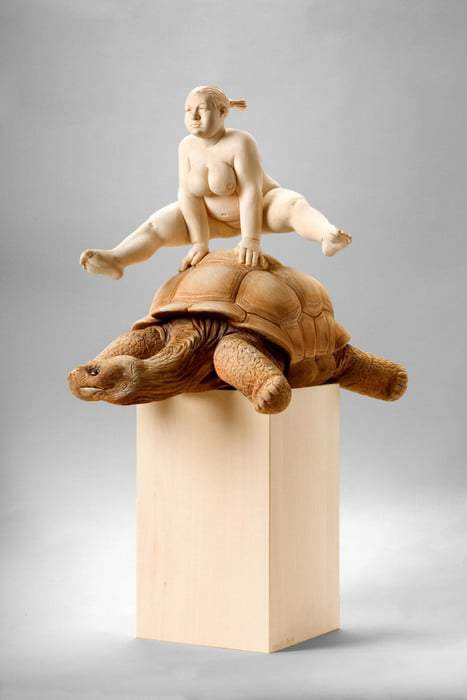 I mean. Hello! I could seriously see myself rocking a small collection of his pieces. I looove the flamingo one! It is so playful! Ohhh and mayyybe the cowgirl one too!
You can learn more and see others on his site, verginermatt.com
Could you see yourself owning a few of these pieces? Which ones are your favorite? Let us know!